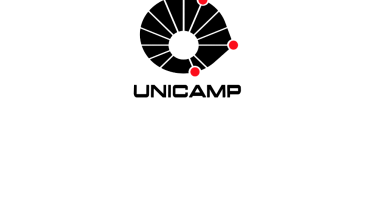 Location
University of Campinas
Cidade Universitária Zeferino Vaz - Barão Geraldo, Campinas-SP, 13083-970, Brazil
Financial aid available
Available
SDGS
2 Zero hunger / 3 Good health and well-being / 5 Gender equality / 6 Clean water and sanitation / 7 Affordable and clean energy / 8 Decent work and economic growth / 9 Industry, innovation and infrastructure / 11 Sustainable cities and communities / 13 Climate action / 14 Life below water / 15 Life on land / 17 Partnerships for the goals
Focused on SDG 5, Unicamp has a gender and diversity commission in the human rights executive board. This same board has programs for refugees, accessibility, indigenous peoples and ethnic-racial diversity, aimed at achieving SDG 10. Also, in line with SDG 10, Unicamp has a quota system in the student selection process that sets aside 25% of the vacancies for black and brown candidates, indigenous entrance exams and programs for public high school students.
Unicamp's campuses are being monitored by a territorial master plan based on the 17 SDGs, linked to projects of efficiency and promotion of renewable energy sources ​​(ODS 7), reduction of water consumption (ODS 6), use and occupation of sustainable spaces, constructions and mobility ​​(SDG 11), protection, conservation and restoration of green areas and wildlife corridors (SDG 15), preservation of watercourses (SDG 14) and monitoring and reducing greenhouse gases (SDG 13).
Unicamp is coordinating the project for the development and implementation of the International Hub for Sustainable Development (HIDS), a model district in the city of Campinas, whose mission is to contribute to the process of sustainable development, bringing together national and international efforts to produce knowledge, innovative technologies and education for future generations, mitigating and overcoming as social fragilities, promotion and environment of contemporary society. This project partners with institutions, city halls and the state government, contributing to SDG 17.
Unicamp meets all the ILO's decent work criteria, complies with all the requirements of Brazilian labor legislation, maintains a dialogue with the entities that represent the employees and participates in an international network of universities that develop research and teaching activities inspired by ILO decent work concept (SDG 8).
Unicamp, through its innovation agency, fosters innovation and entrepreneurship in partnership with companies originated at the university, with those installed in the technological park and with those that are being incubated (SGD 9).