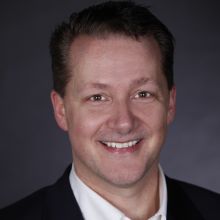 Executive Leader, Corporate Division and Business Unit Development
Boeing
Michael A. Fors, Ph.D., is Executive Leader of corporate division and business unit development at Boeing. His team works to transform the business and develop workforces systematically as part of the 4th industrial revolution. Before Boeing, Michael was an Executive Leader at Microsoft, digitally transforming Microsoft divisions. Michael led a P&L comprised of 350 ex-CIO consultants, who digitally transform Microsoft customers. Michael also led a business strategy team working across Microsoft divisions.
Before Microsoft, Michael was Chief Learning Officer of Intel University. Michael is an adjunct professor at Stanford University, Columbia University, and the University of Washington, teaching innovation, entrepreneurship, the Future of Work, and Leadership/Executive Development. Michael is a member of the World Economic Forum, the Global Engineering Deans' Council, ReWork America, & the International Federation of Engineering Education Societies. Michael is Chairman of the Advisory Board for the United Nations Institute for Training and Research, Division for Prosperity, leading United Nations programmes for post conflict and developing nations.