UNOSAT Supports Disaster Risk Reduction in Djibouti After Tropical Cyclone Sagar
08 June 2018, Geneva, Switzerland - A tropical cyclone formed in the Gulf of Aden between Yemen and northern Somalia on 16 May. On 19 May 2018, Tropical Cyclone Sagar-18 made landfall in Djibouti causing heavy rains and flash floods to surge in Djibouti city and Balbala suburb.
On 20 May 2018, the UN Resident Coordinator in Djibouti activated UNITAR-UNOSAT's Rapid Mapping Service to request satellite analysis support to plan and coordinate emergency response operations. A few hours later, the International Charter Space and Major Disasters provided the first post-event image over the city of Djibouti, which enabled UNOSAT to perform an initial flood analysis.
UNOSAT's analysis revealed that approximately 50% of Djibouti city appeared to be severely affected by flash floods and heavy rains as of 20 May. Thankfully, by 23 May floodwaters had begun receding substantially. As of 26 May, at least 1,865 families had their shelters damaged or destroyed and at least 630 families were still displaced.
Over the course of the activation, multiple satellite-derived analyses and products were disseminated to partners in the field in a timely and effective manner, ensuring crucial short and longer-term operational support. Adish Maudho, FAO´s Information Management Officer in Djibouti, had this to say about UNOSAT´s work:
"All the derived products are categorized as essential for response and recovery but not only, as institutions, partners and stakeholders have now a good basis for future development planning. The flood report is indeed very useful in identifying most at risk areas and assessing the extreme rapidity of flash floods", said FAO Information Management Officer, Adish Maudho.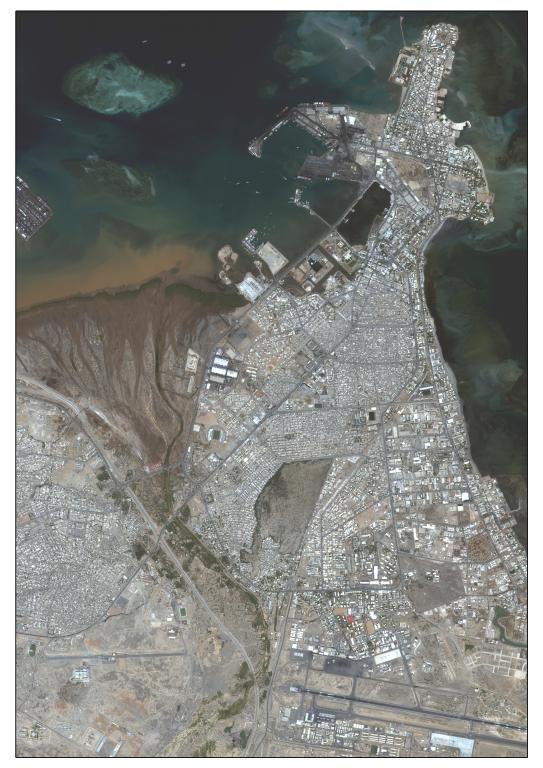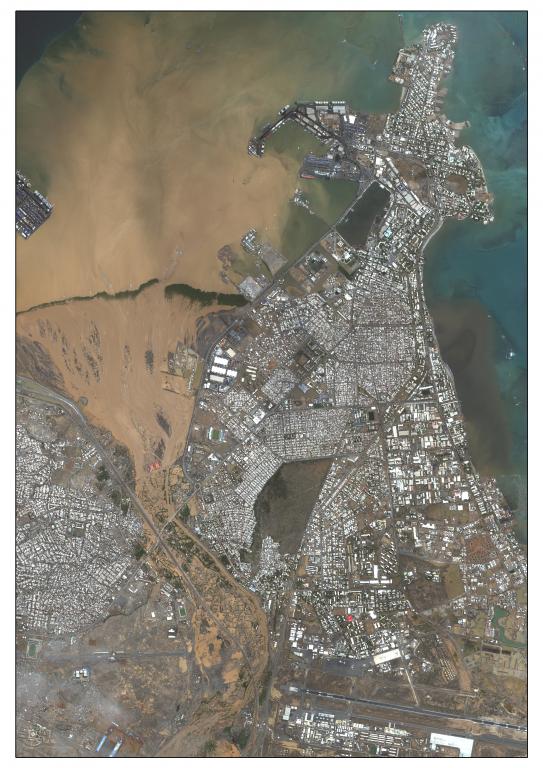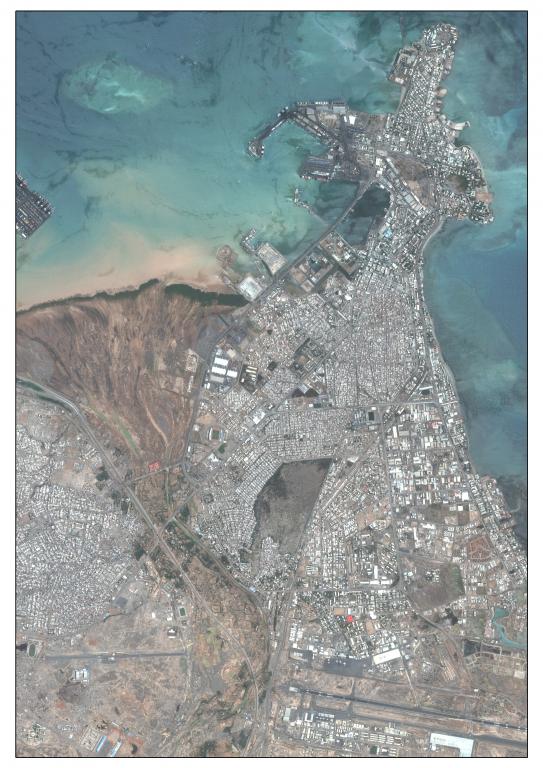 ---
Related Links
Latest UNOSAT maps of Djibouti
---
Image 1 (left) is a Worldview-2 pre-event satellite image over Djibouti, collected on 23 April 2018, Copyright ©DigitalGlobe, Inc.
Image 2 (middle) is a Worldview-2 post-event satellite image over Djibouti, collected on 20 May 2018, Copyright ©DigitalGlobe, Inc.
Image 3 (right) is a Pleiades post-event satellite image over Djibouti, collected on 23 May 2018, after the waters started to recede, Copyright ©CNES 2018 Distribution Airbus Defense & Space