UNOSAT Analysis Reveals Nepal Earthquake Damage
27 April 2015, Geneva, Switzerland - The 7.8-magnitude quake that hit Nepal on 25 April has quickly taken the proportions of a major disaster with many destroyed buildings in Kathmandu and large rural areas severely affected. Official figures indicate over 4,000 deaths, a toll probably due to increase.
The damage in Kathmandu is important and clearly visible in the first satellite images released by UNOSAT on 27 April 2015. According to initial estimates from the UN in the country, eight million people in 39 districts have been affected. Over two million people live in the 11 severely affected districts. Most of the deaths are recorded in Bhaktapur, Kathmandu and Lalitpur.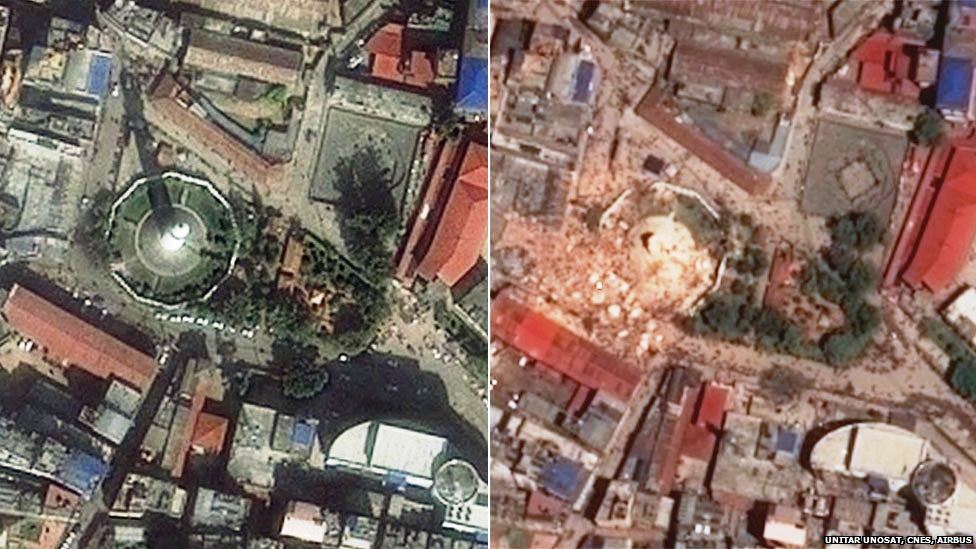 UNOSAT requested the support of the International Charter Space and Major Disasters immediately after receiving the alert of the quake on Saturday. The first pre-post imagery analysis was released within 48 hours. Also on 27 April, UNOSAT put on line a web-supported LiveMap capable of hosting UNOSAT analysis and other data from partners including field photos and footage collected from crowd sources and uploaded in real time to UNOSAT servers at CERN via a dedicated application known as UN Asign.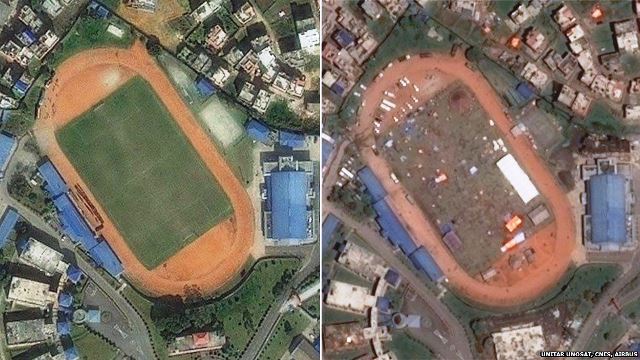 UNOSAT is appealing to humanitarian workers and volunteers in the field to install the UN-Asign application on their mobile devices and contribute to collecting geotagged photos of the disaster area.
---
Related links
UNOSAT overview
UNOSAT LiveMap 
To learn more about UN Asign and how help UNOSAT for LiveMap for Nepal (www.unitar.org/unosat/un-asign-crowd-source-photos-mobile-app)
International Charter Space and Major Disasters (www.disasterscharter.org/web/guest/activations/-/article/landslide-in-nep-2)
---
Images: Two of the satellite images used by UNOSAT for the analsysi of the situation on the ground (copyright AIRBUS, courtesy of CNES)