UNITAR Organizes Workshop with Columbia Law School on Negotiation Fundamentals for Diplomatic Leaders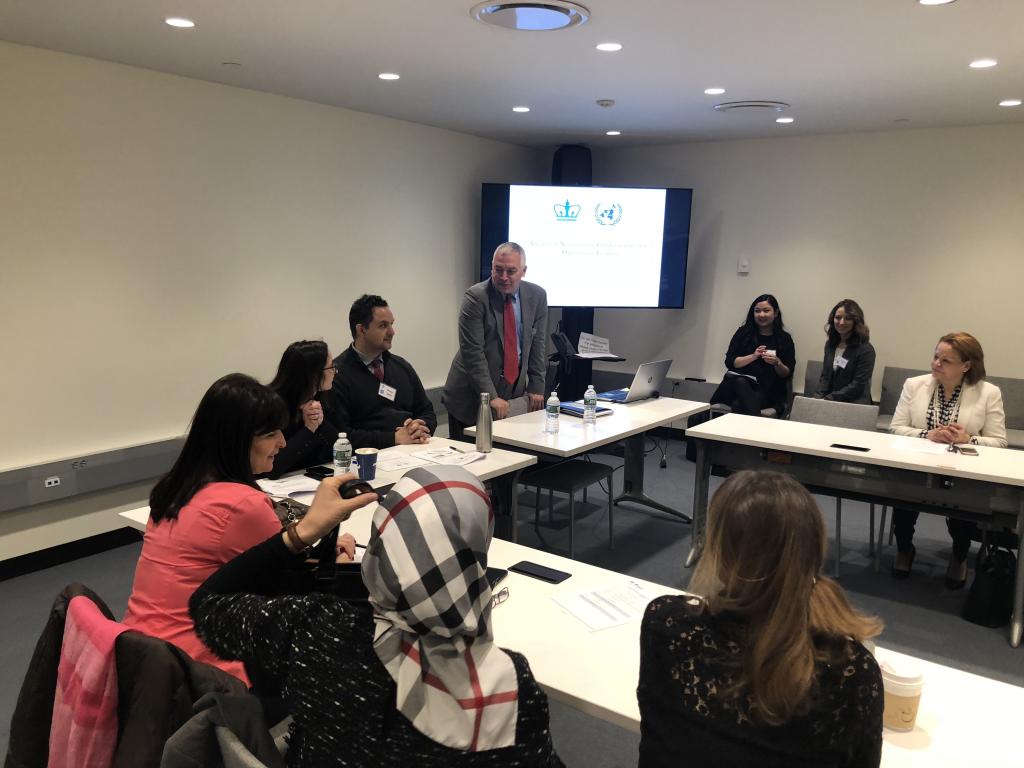 20 April 2018, New York USA - The United Nations Institute for Training and Research (UNITAR), in collaboration with Columbia Law School and sponsored by the Permanent Mission of Sweden, under the programme "Levelling the Playing Field" hosted this event to benefit diplomats from LDCs and SIDs countries. This was the second session in the three-part workshop series on conflict resolution, mediation, and multilateral negotiation. 
The workshop began with opening remarks from Mr. Marco Suazo, Head of UNITAR New York Office discussing the importance and impact of such an event on the United Nations community. The event kicked off with a discussion by Professor Alexandra Carter and Professor Shawn Watt, Director & Assistant Director of Columbia Law School Mediation Clinic, respectively. The discussion revolved around asking clarifying questions for maximum conflict resolution and open-ended questions such as, "Why is that important to you?" allows parties' involved reach better understanding and leads to better negotiations.
The presenters stated that the biggest communication hindrance is that people often listen to reply but not listen to understand. This brought into play the concept of active listening skills. These include verbal, acknowledgment of what is being said and non-verbal, making eye contact. The participants' then did a group exercise on active listening where each member took turns sharing a story while the other members listened for the facts, interests and feelings.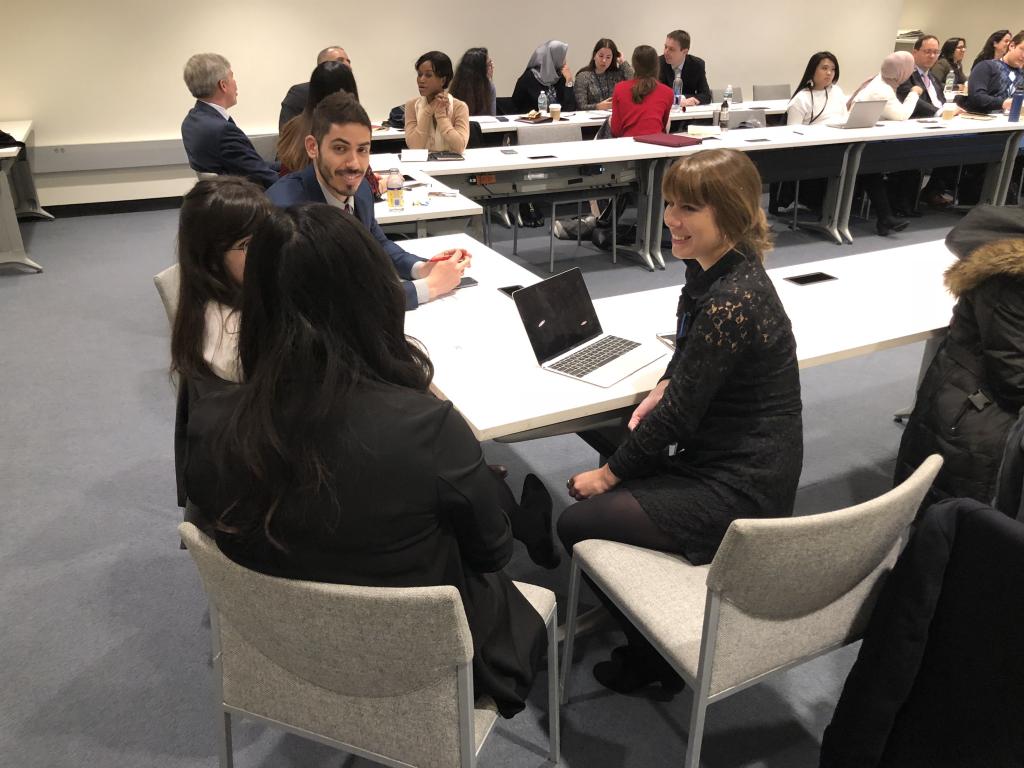 The next teambuilding exercise was very interactive, the participants were asked to form two lines facing each other with tape dividing the two teams. Each line members were taken to the side and given specific instructions. Unbeknownst to each other, all the participants were given the same instruction – convincing the other person to cross over to their side by any means necessary. The lesson that the participants took away was taking the time to discuss their position as well as listening to the other person to come to a negotiation that is fair. The participants also learned that the type of space and atmosphere we create has an impact on the results of negotiations. The last teambuilding exercise was role playing as a mediator and representatives of two countries to negotiate and come to an agreement that both parties could settle on. Overall, the day-long workshop was very informative and allowed the participants to practically apply what they were learning in teambuilding activities.
UNITAR is looking forward to the next installment of this fruitful series with Columbia Law School.
---
Photos: Participants and facilitators of the workshop.