UNITAR Organizes Orientation on Human Rights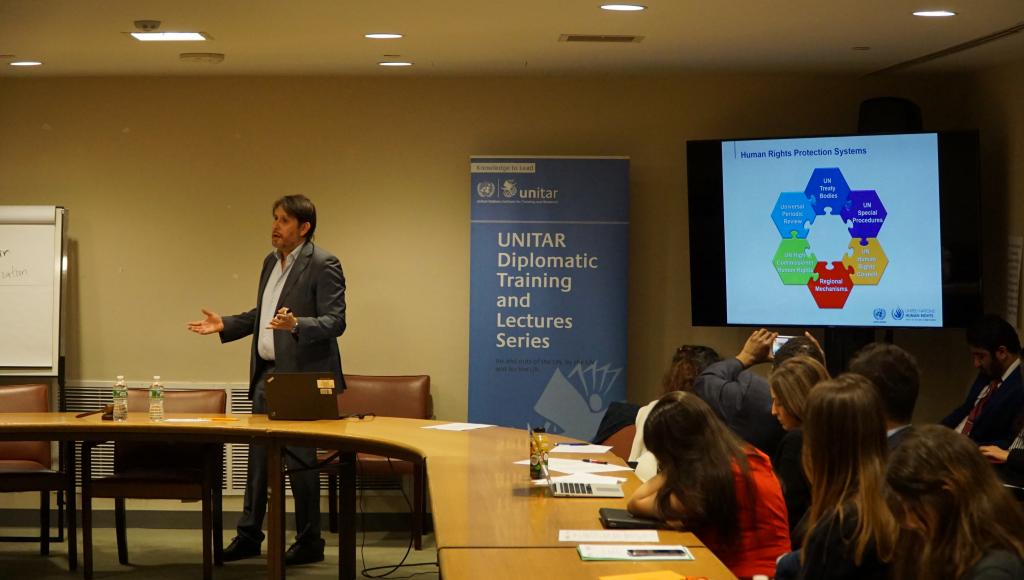 28 February 2018, New York, USA – The UNITAR Office in New York organized an orientation course on Human Rights and their role and application within the United Nations. This event was made possible by close collaboration with the United Nations Office of the High Commissioner for Human Rights (OHCHR), who provided experts to deliver presentation to a group of over 50 diplomats.
The workshop began with an overview of the Human Rights Normative Framework, which included discussion on international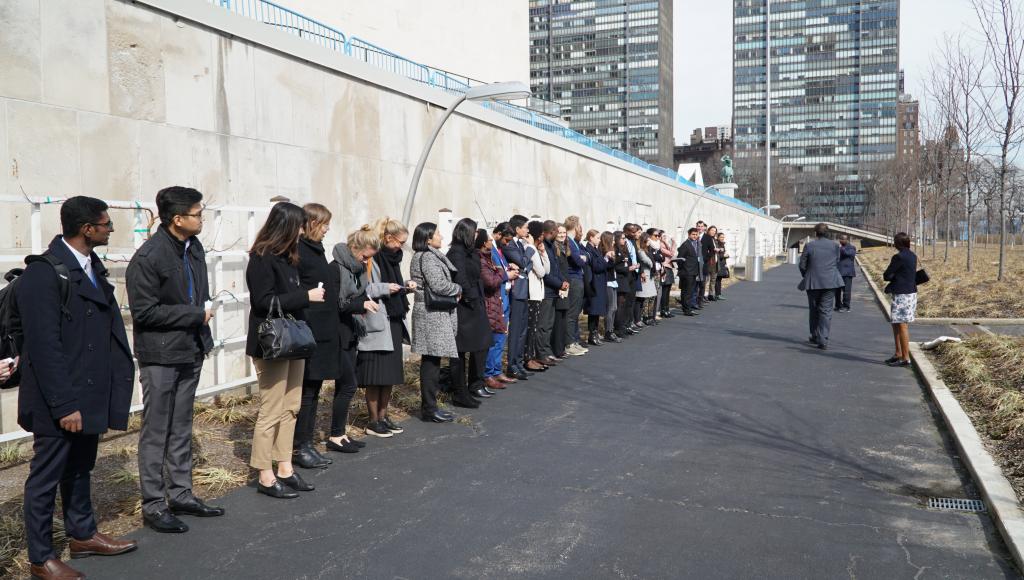 human rights treaties and member states' obligations under international human rights law and how members of treaty body committees are elected. This was followed by a "powerwalk" exercise led by OHCHR official Antonio Cisernos, where participants were given a piece of paper with a fictitious person's job, gender, and general location and were asked to take a step forward whenever the presenter listed a task they would able to do as this character. The goal of this exercise was to put into contrast the different rights enjoyed by people of different backgrounds. This exercise was followed by a presentation on the OHCHR mandate and key policies, as well as working methods in its headquarters and various field offices.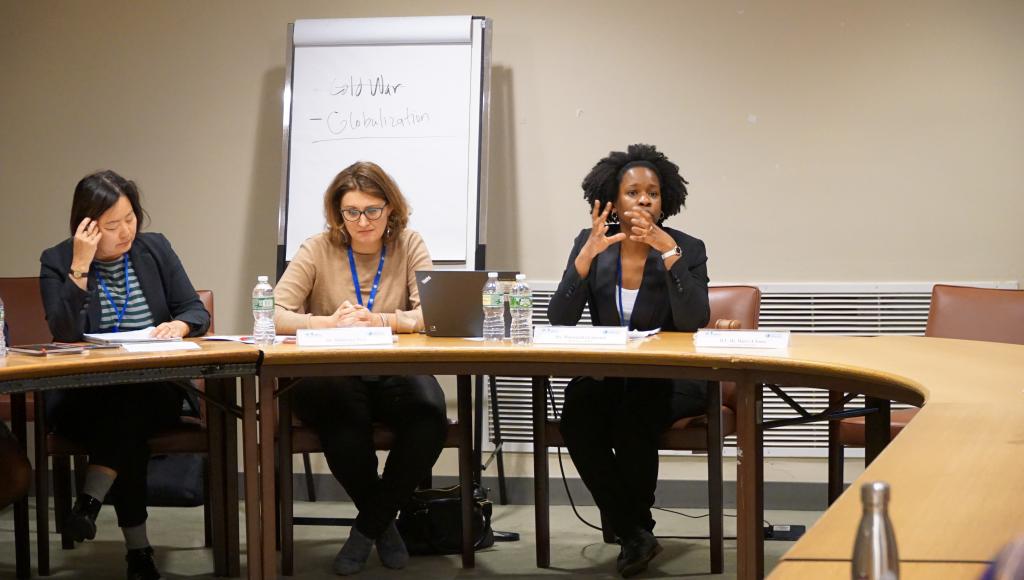 The afternoon session consisted of presentations on the work of the Security Council and its focus on human rights, as well as the role OHCHR plays in peacebuilding. Following a discussion on these processes, the next session focused on the role of the General Assembly and the Third Committee and the mandate and mechanism of the Human Rights Council. This was followed by an exercise that attempted to draft a resolution at the Third Committee, leading to some very entertaining presentations. The final session discussed some of the most pressing human rights issues on the committee's agenda, as well as the many challenges facing the New York delegations. This orientation provided participants with a broad overview of the role of human rights in the UN charter, and gave them opportunities to interact with experts at the Office of the High Commissioner for Human Rights.
---
Photos: Participants and facilitators of the orientation