29 August 2015, Hiroshima, Japan - The UNITAR Hiroshima Office, in collaboration with USAID Women's Development Project and the Chugoku Shimbun, are pleased to announce the UNITAR Hiroshima Leadership and Communication Training Programme for the Afghanistan Women's Football Team.
Participating in sports has many benefits, and the potential benefits for women from conflict-affected nations include helping build self-esteem, facilitating social inclusion and integration, challenging gender norms and providing opportunities for leadership and achievement.1 This programme aims at building the capacities, on and off the field, of the Afghanistan National Women's Football team, through both formal training, and a sports exchange for the betterment of Afghanistan.
The programme will see members of the Afghanistan National Women's Football Team, and related agencies, travel to Hiroshima, Japan, to engage in needs-based training focusing on leadership, team development, communication and sports psychology. The team will also engage with the Angeviolet Hiroshima Women's Football Team. This will allow for the examination of best-practices; for exposure to differing training and coaching methodologies; and the engagement with successful sportspersons to hear personal accounts of challenges, opportunities and leadership for success. The programme is scheduled to run between 16 - 21 September 2015.
A public, friendly peace game will be played between Angeviolet and the Afghanistan Women's Football team on Sunday 20 September from 10am at Edion Stadium, Hiroshima. Admission to the game is free.
1 J. Larkin, S. Razack & F. Moole, "Gender, Sport, and Development" in Literature Reviews on Sport for Development and Peace, (Toronto: SDP IWG Secretariat, 2007), online: International Platform on Sport and Development,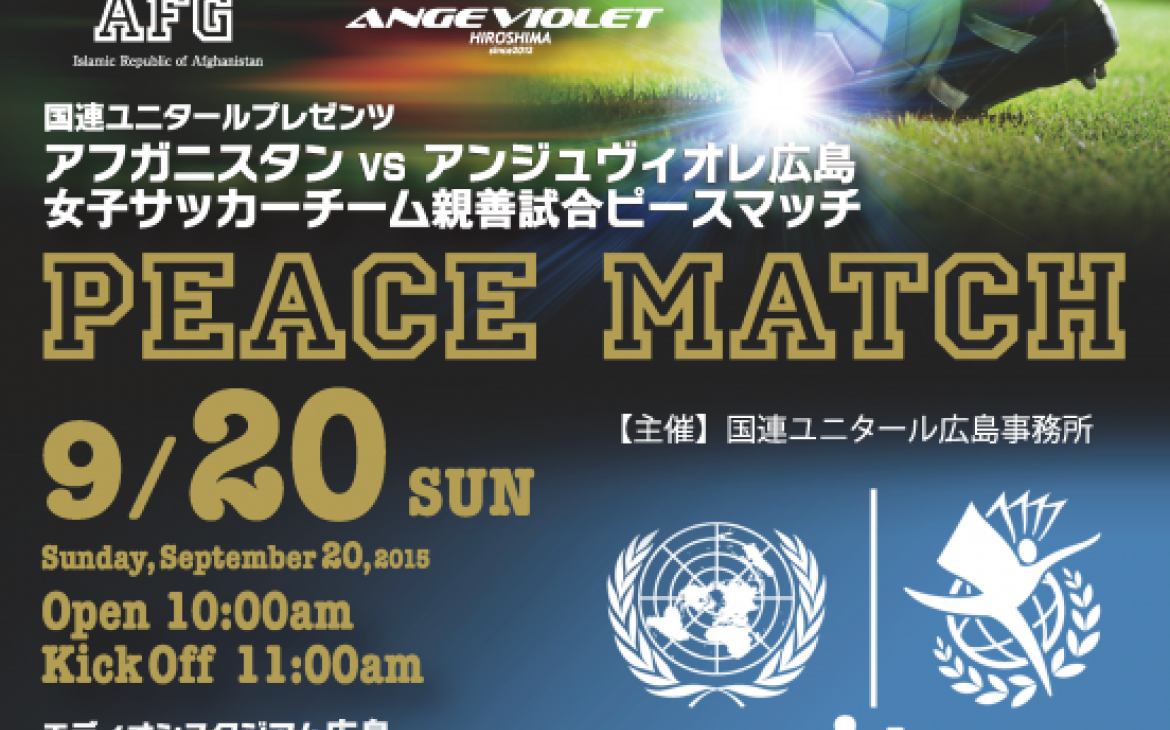 UNITAR