UNITAR and RACE Partner to Establish a CIFAL Centre Dedicated to Road Safety Training
12 October 2017, Geneva, Switzerland – The United Nations Institute for Training and Research (UNITAR) and the Royal Automobile Club of Spain (RACE) signed a cooperation agreement for the establishment of the International Training Centre for Authorities and Leaders in Madrid (CIFAL Madrid). The CIFAL Madrid aims to provide a range of learning opportunities on road safety management and to facilitate knowledge sharing between public servants and leaders from Spain, Europe, Middle East and Africa.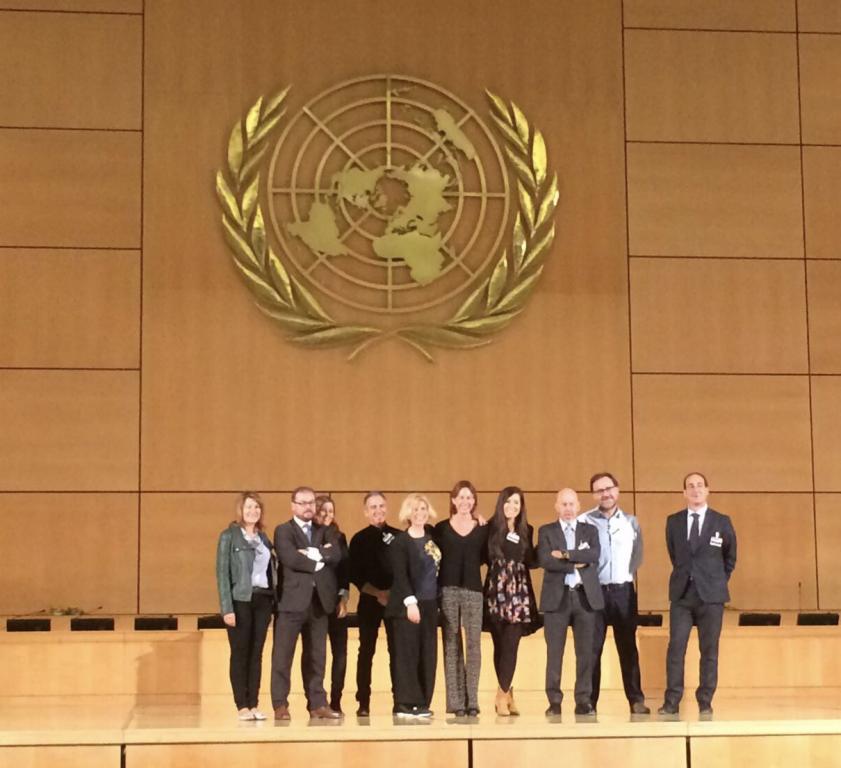 "The partnership between UNITAR and RACE is an important step in furthering our joint efforts towards advancing road safety management capacities. Through this partnership, UNITAR and RACE will establish the International Training Centre for Authorities and Leaders (CIFAL) in the City of Madrid to benefit government officials and leaders around the world. This collaboration provides the opportunity to build on mutual strengths, to deliver training aimed at enhancing the capacities of government officials and stakeholders on road safety management", highlighted Mr. Nikhil Seth, United Nations Assistant Secretary-General and Executive Director of UNITAR.
For Mr. Carmelo Sanz de Barros, President of RACE, "the CIFAL Centre represents a major accomplishment and an incentive to continue working towards the achievement of road safety related targets. RACE is committed to contribute to develop road safety research, promote education and raise awareness about the urgency to make road safety a priority. Our shared goal is to reduce the number of fatalities and injuries caused by traffic crashes. Through this CIFAL Centre, RACE aims to share its expertise on how to prevent and reduce traffic crashes, as well as to facilitate knowledge exchange in support of road safety".
CIFAL Madrid becomes the 16th training centre of UNITAR's CIFAL Global Network.
---
Photo 1: From left to right, H.E. Ambassador Cristóbal González Aller, Permanent Representative of Spain to the UN Office and other International Organizations in Geneva; Mr. Carmelo Sanz de Barros, President of RACE; Mr. Nikhil Seth, UN Assistant Secretary General and Executive Director of UNITAR
Photo 2: Representatives from RACE and from the Spanish Media