UNITAR and the International Civil Defense Organization to Cooperate on Disaster Management
26 January 2018, Geneva, Switzerland – The United Nations Institute for Training and Research (UNITAR) and the International Civil Defense Organisation (ICDO) signed a three-year Memorandum of Understanding, committing to develop and implement joint training programmes in disaster risk reduction (DRR), disaster management and urban resilience.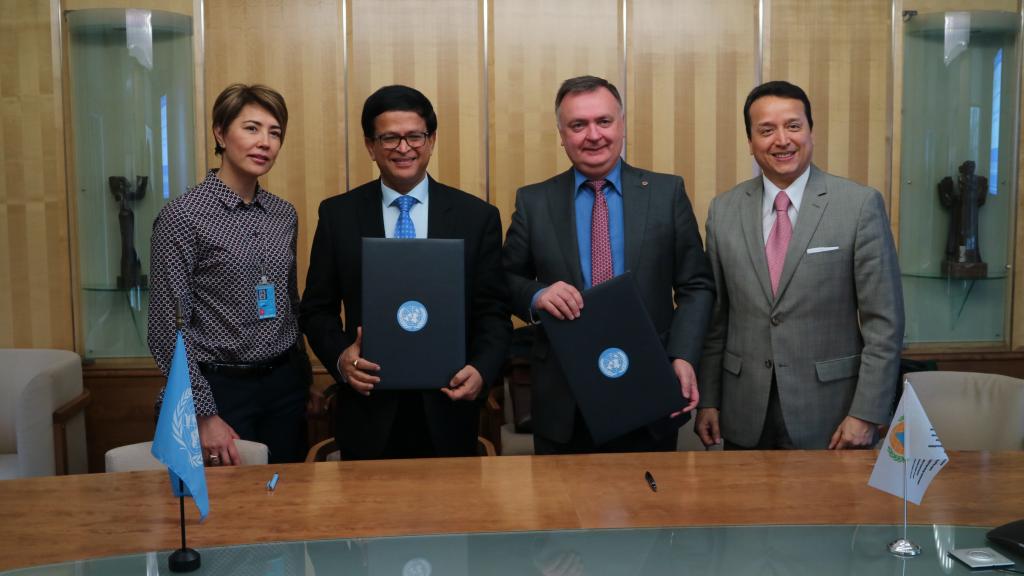 Strong systems for disaster and emergency management – measures taken to protect populations before, during, and after catastrophe – are critical for social and economic development. Both organizations work under the premise that development cannot be sustainable if a city or state cannot adequately protect its population from inevitable disasters such as storms, earthquakes, fires, industrial accidents, and the like. The Sendai Framework for Disaster Risk Reduction 2015-2030, the first major agreement in the era of the 2030 Agenda for Sustainable Development, sets out targets that include substantial reductions in mortality, in the number of people affected by disasters, in economic losses, and in damage to critical infrastructure. These objectives are re-affirmed in the 2030 Agenda itself, most especially under the umbrella of Sustainable Development Goal (SDG) 11, "Sustainable Cities and Communities". As such, disaster management, DRR, and urban resilience are of critical importance to UNITAR.
ICDO, an intergovernmental organization based in Geneva, began its existence as the Association des Lieux de Genève in 1931, with a mandate to help create safe and neutral zones in which civilians, particularly the most vulnerable, can seek refuge during war. Today, the organization continues to work for the humanization of both man-made and natural disasters, coordinating humanitarian aid projects around the globe and serving as a liaison between national civil defense organizations. UNITAR is eager to cooperate with ICDO in this arena that is so important to achieving the 2030 Agenda, and to combining our expertise in training and capacity-building with ICDO's expertise in the fields of disaster relief and prevention. Our institutions will work hand-in-hand to develop training and capacity-building activities to be delivered both in-country and in Geneva, bolstering the ability of key stakeholders to prepare for, respond to, and recover from disasters. The programme will begin by targeting beneficiaries from Central Asia, as well as from Least Developed Countries (LDCs).
UNITAR is delighted to inaugurate this partnership with ICDO, which will strive to empower UN Member States and local communities to better protect their people, ultimately helping to bring greater health, security, and well-being to some of the world's most vulnerable populations.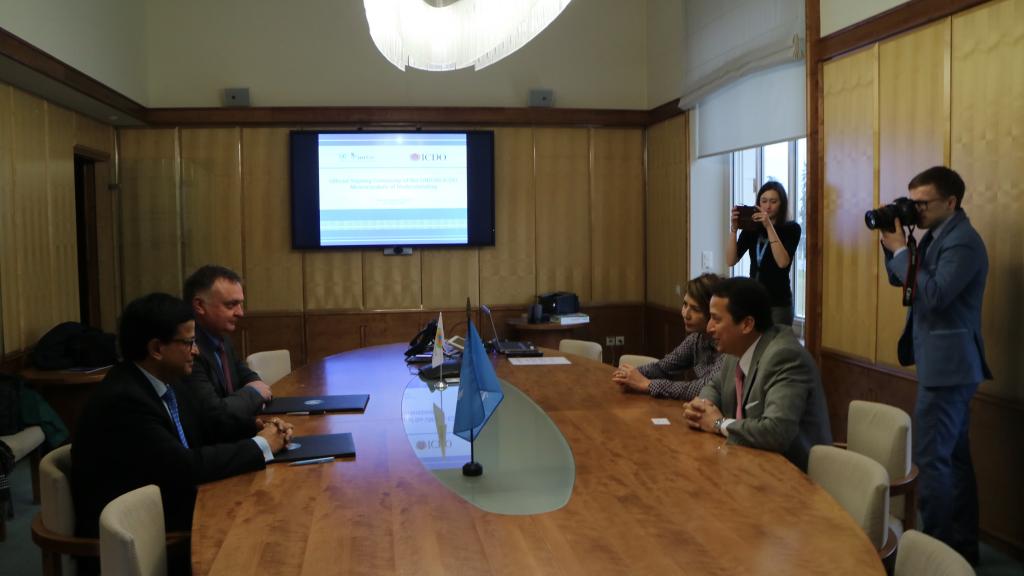 ---
Photo 1: From left to right, Ms. Saltanat Tashmatova, Director of International Cooperation, ICDO; Mr. Nikhil Seth, UN Assistant Secretary-General and Executive Director of UNITAR; Dr. Vladimir Kuvshinov, Secretary-General, ICDO; Mr. Alex Mejia, Programme Director, UNITAR
Photo 2: Signing ceremony