UNITAR and the Global Challenges Forum Foundation to Cooperate on Cybersecurity Training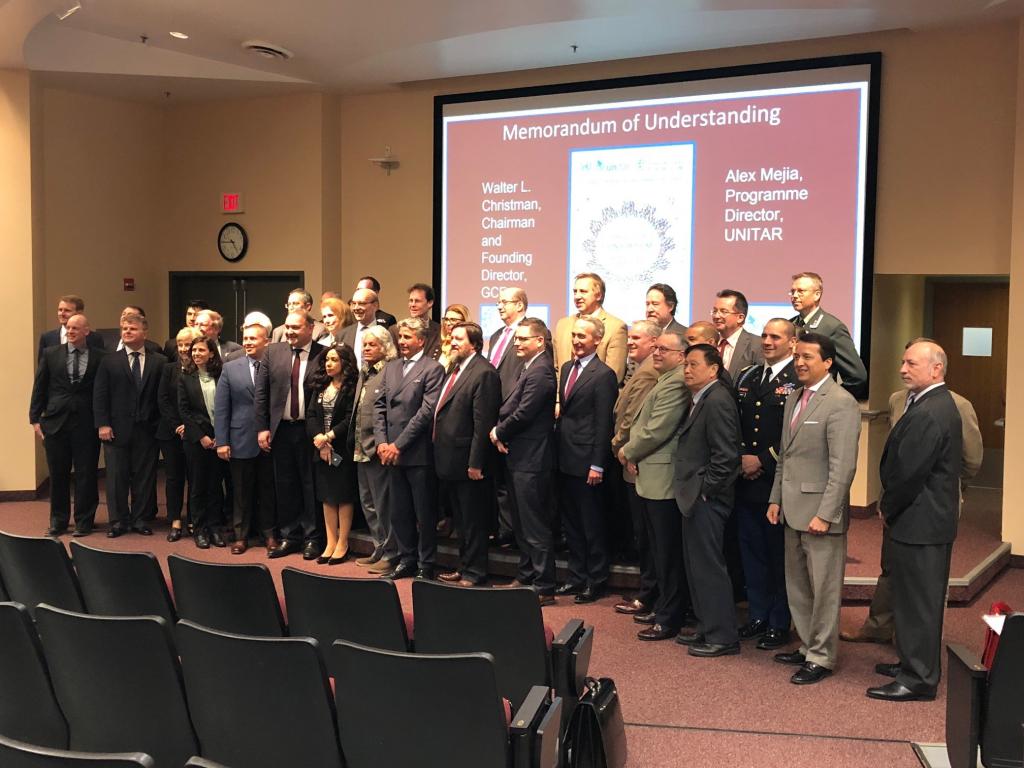 26 April 2018, Washington DC, United States - The United Nations Institute for Training and Research (UNITAR) and the Global Challenges Forum Foundation (GCF) signed a three-year Memorandum of Understanding (MoU), committing to develop and implement a joint capacity-building programme in cybersecurity and to jointly pursue cooperation based on their respective mandates, mission, goals, needs, expertise, networks and work programmes.
GCF is a not-for-profit international foundation domiciled in Geneva. It is an organization of think tanks, research centers, and academic institutions with the goal of contributing to the much-needed resolution of existing and future global security challenges. The signing ceremony was part of a a two-day symposium and workshop hosted by George Mason University (GMU), in collaboration with the Partnership for Peace Consortium's Emerging Security Challenges Working Group, the NATO Allied Command for Transformation (NATO ACT), and GCF. The event featured a keynote address by Pulitzer Prize Winner and bestselling author, Thomas L. Friedman, which can be viewed here.
Living in an interconnected world renders us more fragile than we have ever been. Everything depends on energy, transportation, and communication. Cyberspace – the embedded domain – touches upon it all and securing it is vital for reaching the Agenda 2030 goals.
"Indeed, there is a mismatch between the change in the pace of change and our ability to develop learning systems, training systems, management systems, social safety nets and government regulations that would enable citizens to get the most out of these accelerations and cushion their worst impacts. This mismatch … is at the center of much of the turmoil roiling politics and society in both developed and developing countries today. It now constitutes probably the most important governance challenge across the globe."

-Thomas L. Friedman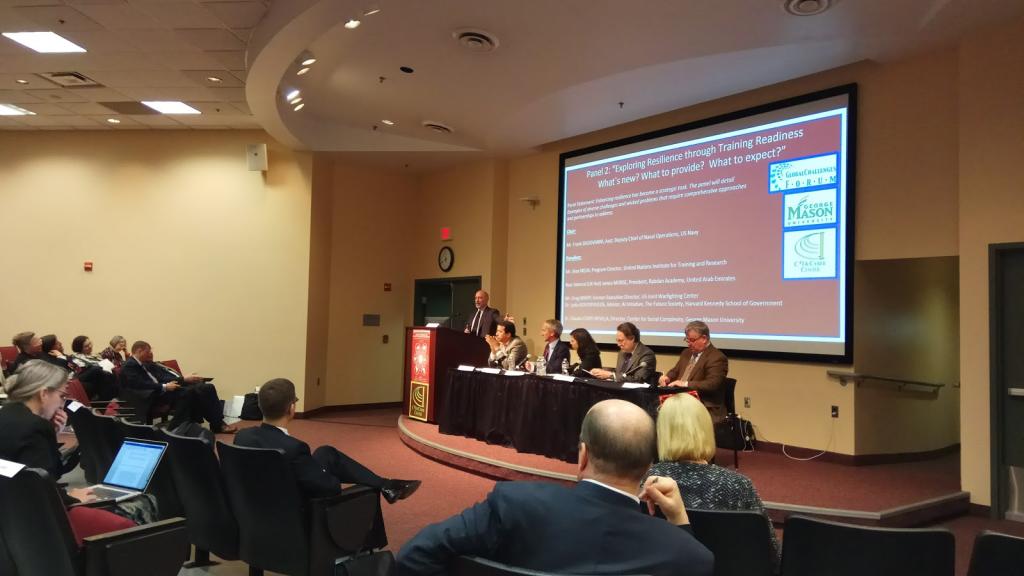 The importance of capacity building in fostering cyber resilience has been documented by the cyber community, academia and policy makers. The UN Group of Governmental Experts on Developments in the Field of Information and Telecommunications in the Context of International Security emphasized the vital importance of capacity building to securing ICTs and their use. Consequently, the group recommends states to support "the development and use of e-learning, training and awareness-raising with respect to ICT security.
UNITAR is eager to cooperate with GCF in this arena that is so important to achieving the 2030 Agenda, and to combining its expertise in training and capacity-building with GCF's expertise in the fields of cybersecurity.
---
Photo 1: Group photo of symposium participants. Photo 2: Panelists during the symposium.