UNDP and UNOSAT Join Forces to Leverage the Power of Satellite Imagery Analysis in Support of Crisis Management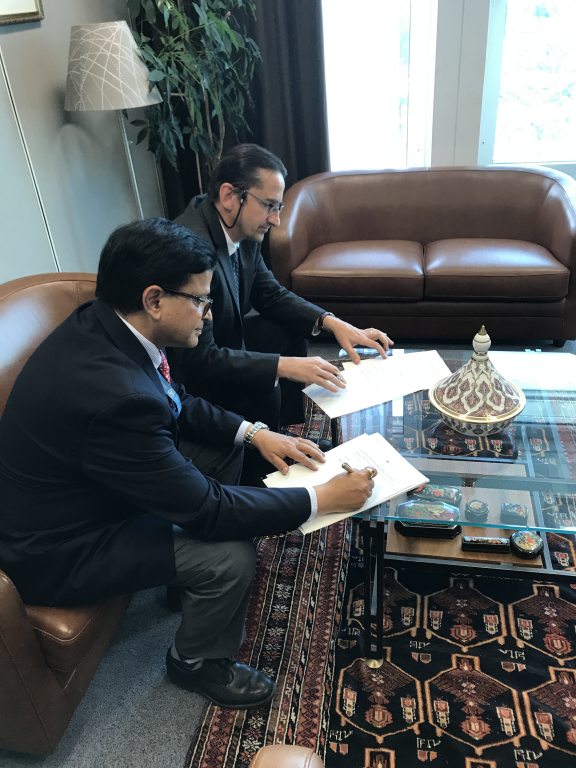 10 October 2017, Geneva, Switzerland – The United Nations Development Programme (UNDP) and the Operational Satellite Application Programme (UNOSAT) of the United Nations Institute of Training and Research (UNITAR) will strengthen collaboration for the integration of geospatial technology in support of emergency and crisis response after signing a new set of Standard Operating Procedures (SOPs) earlier today.
UNOSAT and UNDP will cooperate in the areas of early warning and preparedness, risk assessments and recovery planning at country level. UNOSAT will serve as privileged point of contact in the UN system to ensure UNDP has a streamlined access to satellite-based analyses, and also to special assessments from UNOSAT, including support towards the Global Cluster for Early Recovery, development of Post-Disaster Needs Assessments (PDNA), and Recovery and Peacebuilding Assessments (RBPA). Deployment of UNOSAT expertise in the field and access to UNOSAT training and capacity development courses and tools are also covered under these SOPs.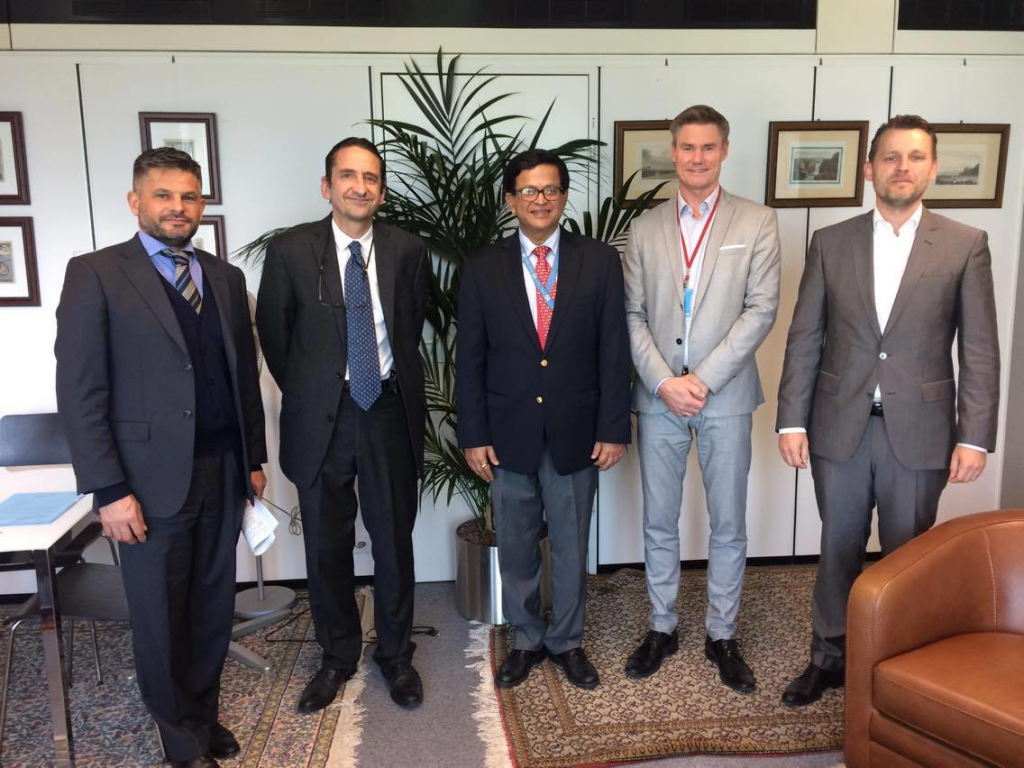 "Following the positive piloting of our collaboration, the SOPs will improve UNDP's operational capacity to use satellite mapping analysis and become more effective in all phases of the crisis cycle" said Bruno Lemarquis UNDP Crisis Response Unit Director a.i. "The poorest and most vulnerable are disproportionately affected by crises, the SOPs will ensure that our UNOSAT expertise reaches all UNDP country offices, furthering our efforts in reaching the furthest first and leaving no one behind", said UNITAR Executive Director Nikhil Seth.
---
Contact Information
UNDP: Jahal de Meritens, Tel.:  +41 22 917 8704, or at jahal.de.meritens@undp.org
UNOSAT: Einar Bjorgo, Tel.: +41 22 767 4020, or at einar.bjorgo@unitar.org
---
Photo 1: UNDP Crisis Response Unit Director a.i. Bruno Lemarquis and UNITAR Executive Director Nikhil Seth signing the SOPs.
Photo 2: From left to right, the respective teams from UNDP and UNITAR-UNOSAT