Thinking Capacity Building Right from the Start in Uruguay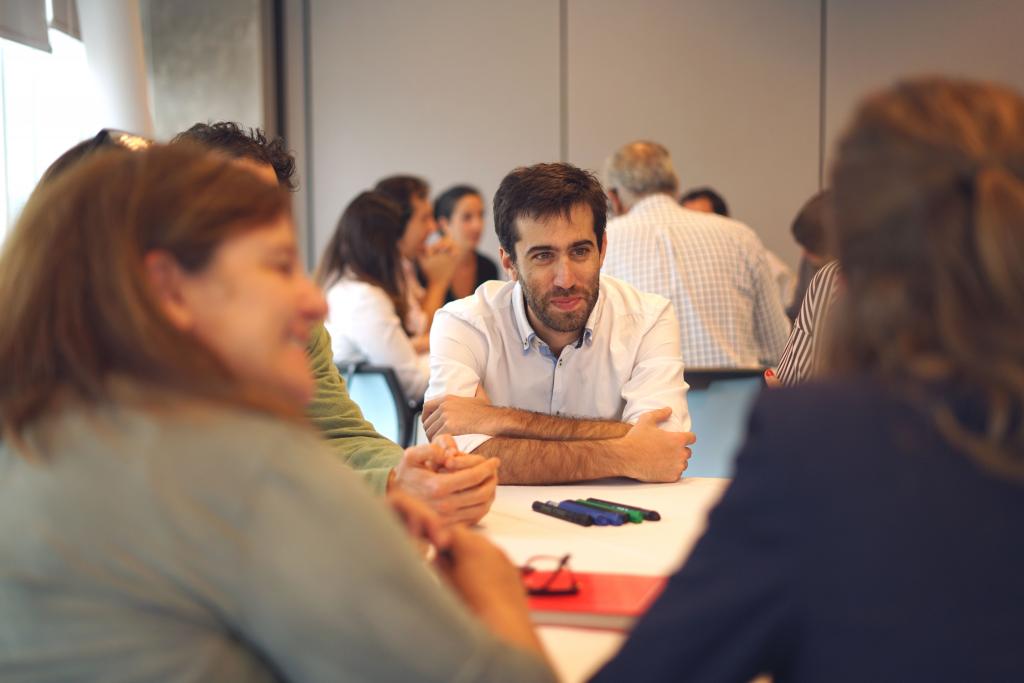 26 April 2018, Montevideo, Uruguay – "A nice brochure is not enough to make people separate their garbage. You will need a sustained effort and the right incentives to make change" exclaimed María Laura Rodríguez, Economics, Communications and Environmental Manager at the concluding discussion of a workshop held on 26 April 2018 in Montevideo, Uruguay.
The workshop was organized as part of the country's inclusive green economy (IGE) capacity building effort that is shaping up in collaboration with the Partnership for Action on Green Economy (PAGE). The country joined PAGE in 2017. As project work streams are concretizing their scope and goals, PAGE and government counterparts initiated a dialogue early on in the project to analyze what skills and knowledge related to the green transition need to be strengthened.
In particular, the workshop aimed at identifying priority IGE learning needs in public, private and civil society sectors as well as academia. It also started a discussion on the competency framework to guide more structured analysis later on. The competency framework serves to differentiate skills in varying competency areas, such as project management, stakeholder involvement and technical execution of tasks.
"This is a tremendous opportunity for our country. We have a unique support mechanism over multiple years in PAGE. Let's be ambitious and envision now where we want to be at the end of this project!" emphasized Pablo Montes, National Coordinator for PAGE, in front of the 42 participants at the start of the workshop.
"The approach to build capacity in Uruguay is to compose a strategic, multi-year programme informed by the vision and identified needs we discuss early on. The resulting interventions will then take us where we want to go in terms of IGE skills and knowledge, step by step, like a stairway" explains Giuliano Montanari, Focal Point for Uruguay at the United Nations Institute for Training and Research (UNITAR) and co-facilitator at the workshop.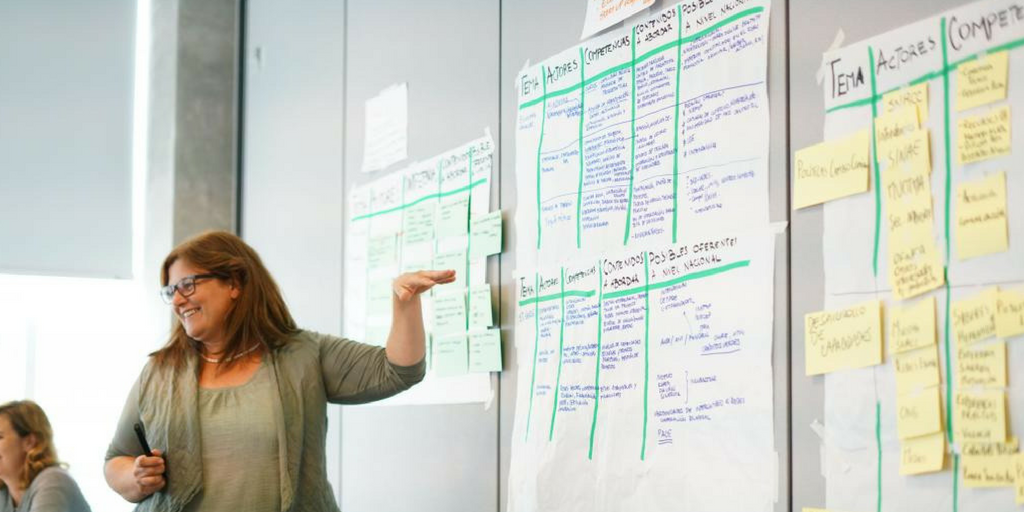 Some of the priority learning needs consistently raised by the participants include:
Development of project proposals taking into account environmental assessments
Determination of suitable indicator frameworks
Organization of effective stakeholder dialogues
The third skill was seen as a key transversal ability among all involved stakeholders, resonating with country's political tradition of broad deliberation before deciding on policies.
The conclusions from the workshop will serve as inputs to the upcoming Green Economy Learning Assessment (GELA). The objectives of the GELA, in addition to systematically grasping learning needs, entail mapping of existing institutional capacities to deliver IGE learning as well as formulation of recommendations for actions to respond to identified gaps.
Based on the recommendations of that study, an action plan with tangible learning interventions will be developed and carried out from 2019 onwards.
Whether brochures of that action plan will be printed was not decided at the workshop. They are not likely to have a substantial impact – the action plan surely will. 
---
About PAGE
The Partnership for Action on Green Economy (PAGE) brings together the expertise of five UN agencies – UN Environment, International Labour Organization, UN Development Programme, UN Industrial Development Organization, and UN Institute for Training and Research. It supports nations and regions in reframing economic policies and practices around sustainability to foster economic growth, create income and jobs, reduce poverty and inequality, and strengthen the ecological foundations of their economies.
---
Photo 1: Participants exchange their understandings of what inclusive green economy means for their country. 
Photo 2: Which agents require what skills? Participants compare results from group work. 
Photo 3: Participants learning about green economy skills through group exercises.