8 August 2013, Mbabane, Swaziland - Under the framework of the project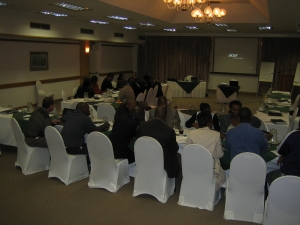 "Developing an Integrated National Programme for the Sound Management of Chemicals and SAICM Implementation in Swaziland",the final national project workshop was held from 6 to 8 August 2013. This project took place as part of a national effort to implement the Strategic Approach to International Chemicals Management (SAICM).
The workshop was attended by 37 representatives of government, non-governmental organizations (NGOs), academia, industry, as well as an expert from UNITAR. The objectives of the workshop were to review and endorse project deliverables, including the National Chemicals Management Profile and efforts to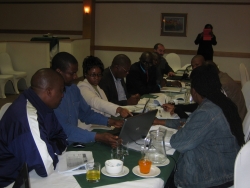 strengthen the National Governance Structure for SAICM Implementation, and to address next steps and potential partnership projects to be undertaken in order to continue promoting the sound management of chemicals and SAICM implementation at the national level. Participants agreed to develop a follow-up project on lead and another related to the Globally Harmonized System of Classification and Labelling of Chemicals (GHS). A presentation on financial resource mobilization to support implementation of the National SAICM implementation planwas given by the UNITAR expert.
The Final National SAICM Project Workshop was hosted by the Swaziland Environment Authority, Ministry of Tourism and Environmental Affairs, with technical support provided by UNITAR, and financial support from SAICM's Quick Start Programme Trust Fund.