16 April 2014, Geneva, Switzerland - Solomon Islands have been dramatically impacted by floods that began in early April and continued for over one week causing 21 deaths and an estimated 52,000 affected across Honiara City and greater Guadalcanal. OCHA reports that over 10 UN agencies are in Honiara to distribute relief supplies and to provide expertise across coordination, protection, health, logistics and water, sanitation and hygiene in a situation made complex by the destruction of infrastructure, the contamination  of water and the scarcity of medical supplies. Solomon's Red Cross Secretary General described the floods as "a tragedy none of us saw coming".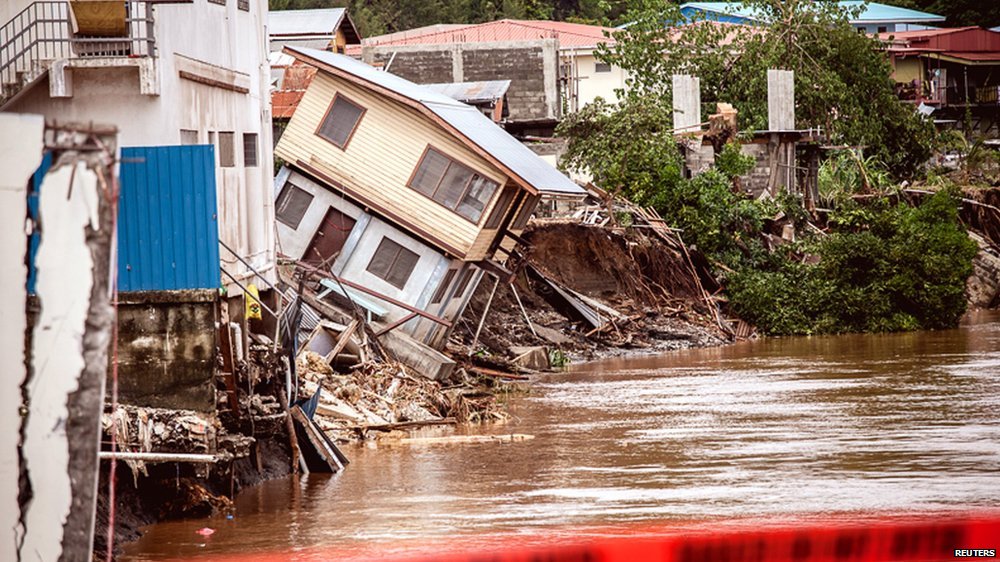 UNOSAT rapid mapping was activated in the early stages of the flooding. On 5 April UNOSAT decided also to request the triggering of the International Charter Space and Major Disasters together with UN ESCAP and OCHA. The first analysis conducted by UNOSAT experts produced a total rain accumulation map for the period 2-7 April. This type of map is useful in estimating the areas most affected by precipitation and more likely to be inundated. Later into the crisis UNOSAT used high resolution imagery to conduct rapid damage assessment analysis. One of the maps released by the team shows which bridge in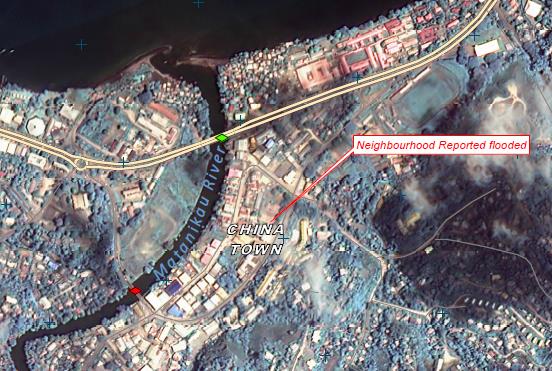 the capital city had been washed away by the floods and confirmed that another one was still functional. For the first time UNOSAT experts have worked on imagery data produced by Russian satellites with a resolution of 1 meter.
UNOSAT has also produced a rapid map showing the areas directly affected. UNOSAT management said analysts will remain on call over this emergency in case more analysis is requested by UN agencies engaged in helping with relief on the ground. Since 2003 UNOSAT ensures rapid mapping for the humanitarian community 7 days a week and is currently engaged on 3 natural disasters and 3 conflict situations on a daily basis.
All maps produced by UNOSAT on this emergency can be viewed at this link.
-----------------------------------------------------------------------------------------------------------------------------------
Images: Above an impression of the devastation brought by flooding (credit BBC); below, UNOSAT analysts have assessed the state of bridge in the capital Honiara to enable agencies to plan rescue routes properly.