21 August 2019 - New York, USA – The United Nations Institute for Training and Research (UNITAR) New York Office and Columbia Law School organized a Mediation briefing for students and faculty members from the University of Fortaleza - UNIFOR (Fundação Edson Queiroz - Universidade de Fortaleza), Brazil at the United Nations Headquarters in New York. 
In attendance to this Brazil Law Group event were 30 participants who also work as Judicial leaders (Judges, Public Prosecutors, Lawyers). The visit to the UN was part of the broader Columbia Law School Mediation Clinic and was coordinated by Professor Alexandria Carter. Mr. Pelayo Alvarez of UNITAR welcomed the participants and introduced the briefing speaker, Mr. Asif R. Khan, Chief of Mediation Support & Gender, Peace and Security in the United Nations Department of Political and Peacebuilding Affairs.
Mr. Khan began the briefing by presenting an overview of UN's mediation efforts, explaining that distinct from the variation of mediation within the private sector or the commercial and legal arena, the UN focuses on the mediation of Armed Conflict, within the political arena. Overall, the UN strives to prevent conflict rather than mediate. He also described the extensive work of the Mediation Support Unit (MSU), which is the main service provider for the United Nation's mediation efforts around the world. The MSU principally, offers advisory, financial and logistical support to peace processes; works to strengthen the mediation capacity of regional and sub-regional organizations; and serves as a repository of mediation knowledge, policy and guidance, lessons learned and best practices. 
Through the MSU, the UN envoys who are appointed by the Secretary-General, serve as the main mediators on various global conflicts. Through the unit, these envoys who receive advice, technical support and necessary personnel which equip them in designing peace processes for diverse conflicts (frozen conflicts, complex conflicts, micro conflicts, etc.) Mr. Khan particularly discussed the concerted efforts by envoys in recent years to design more inclusive and sustainable mediation, ensuring that minority groups (women, armed groups, etc) are not left out. Also, of importance was the MSU's efforts towards more practical and pragmatic peace processes which are fitting to the post-Cold War conflicts, through drawing lessons from the failures or successes of past peace processes. 
In conclusion, through a Q & A session, Mr. Khan discussed with the participants about their challenges based on their local experience in Brazil. Faculty member and Coordinator of the University of Fortaleza's Master Program in Law and Conflict Management, Gustavo Raposo Pereira Feitosa, explained that the main objective for this visit was to introduce these leaders to the vast work of the UN in Mediation and Conflict Resolution. He also expressed expectations that through this program participants would introduce a globally improved method into their mediation approaches within Brazil.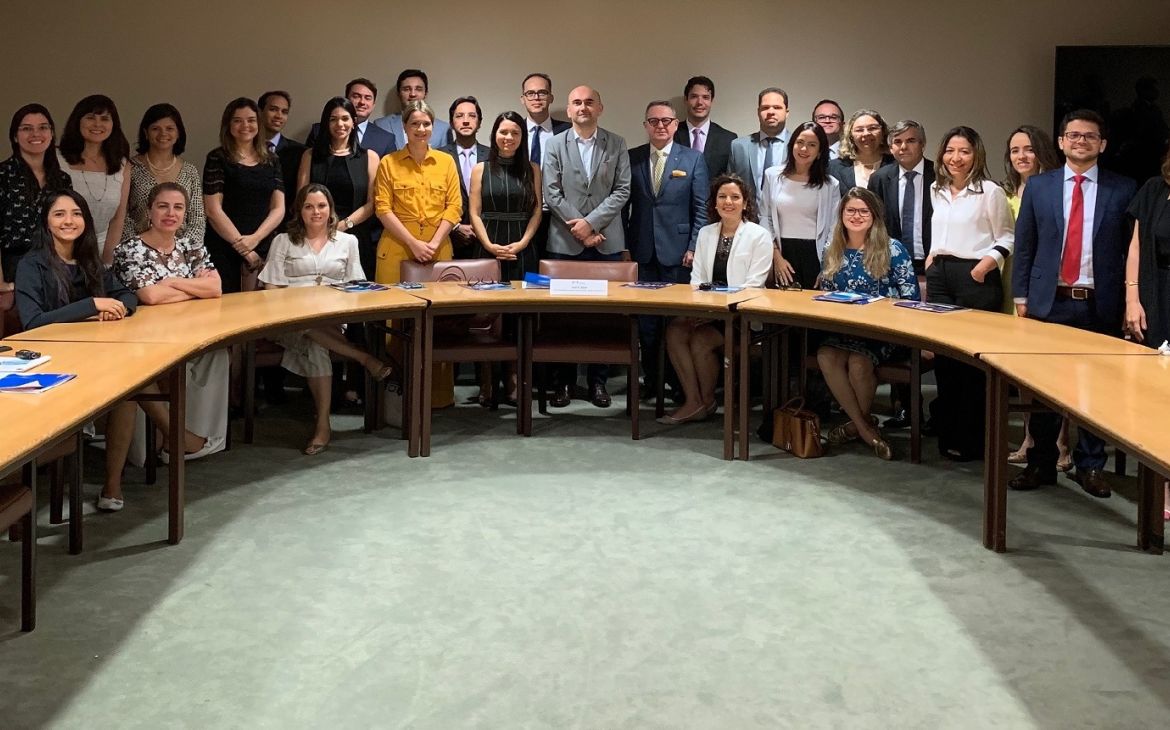 UNITAR