Indigenous Representatives Deepen Knowledge and Strengthen Skills in Conflict Prevention and Peacemaking
July 2018, Geneva, Switzerland - Coming from every continent, 27 Indigenous Representatives took part in the 2018 UNITAR Training Programme to Enhance the Conflict Prevention and Peacemaking Capacities of Indigenous Peoples' Representatives. Designed to address Indigenous Peoples' concerns and priorities, the programme provided advanced training in conflict analysis, interest-based negotiation, dialogue and reconciliation processes to representatives and leaders working to advance the rights and well-being of their peoples.
"This programme included a range of invaluable knowledge and resources that will directly impact on the peacemaking and conflict prevention practices I implement in my home country."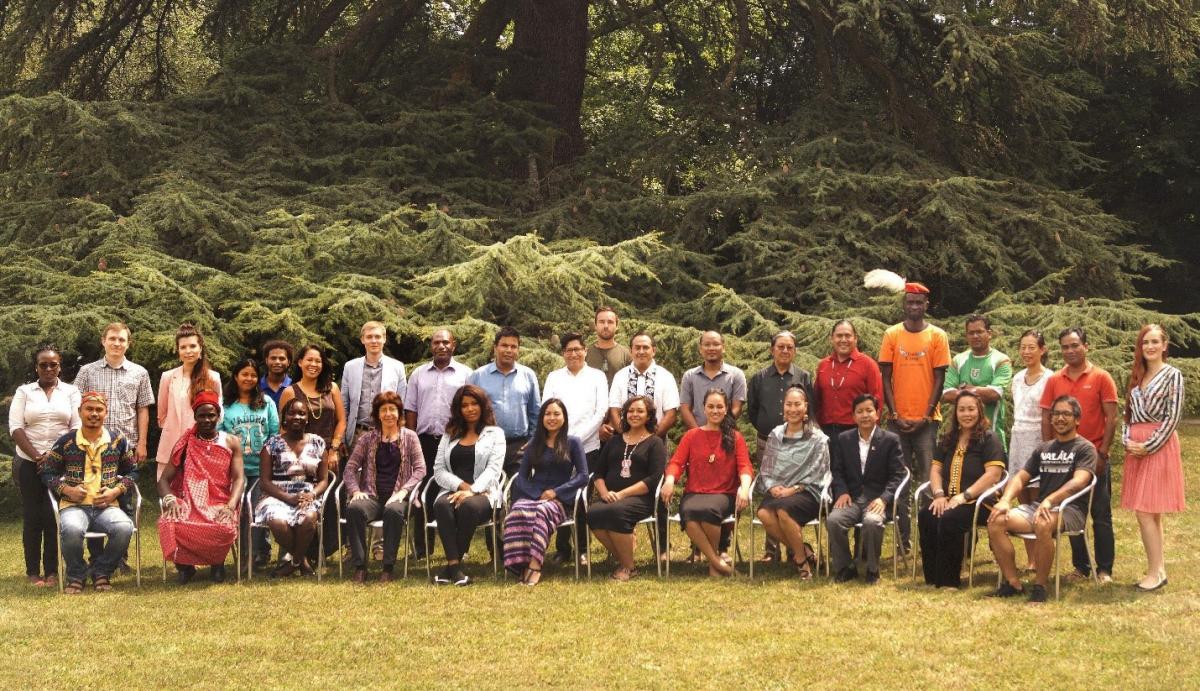 Indigenous resource persons presented on inclusive peace and development processes, Indigenous Peoples and Multilateral Development Banks, the contribution of Indigenous women to the peace process in Columbia, and on UN mechanisms to promote dialogue and action on human rights and Indigenous issues. Resource persons included the former World Bank Indigenous Peoples Advisor, an alumnus who is Expert Member of the UN Expert Mechanism on the Rights of Indigenous Peoples, and an alumna who is an Indigenous leader from Columbia. The former senior adviser on hum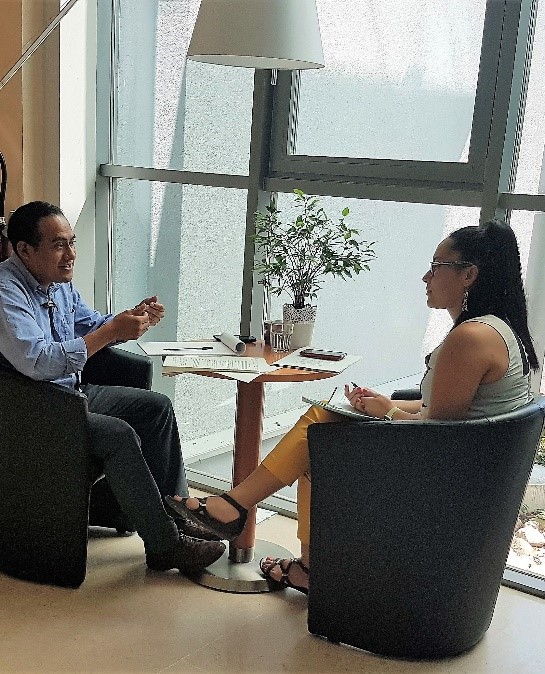 an rights at the International Labor Office presented on Indigenous and Tribal Peoples Convention 169 and ILO's work with Indigenous Peoples to help make and keep peace.
"UNITAR is an essential capacity building Institute for Indigenous Peoples because peacemaking is a vital part of our daily responsibilities. This is especially so for those implementing court affirmed rights to land, those caught in the middle of civil war, or those who have peace accords to help implement. Having participants coming from such experience makes for a rich, more relevant and high-level learning process."
At the Participants' Forum, Indigenous Representatives from five regions shared their strategies and lessons on: cultural preservation through traditional systems of governance and economies; building community protocols to safeguard traditional knowledge; treaties, agreements and constructive arrangements to protect land, resources and Indigenous rights; and on empowering women and youth for peace and development.
"The UN Mechanisms, the nature of Multilateral development institutions, the process of Interest-based negotiation and best practices shared were all relevant to my work, presented in very clear methods that allowed me to place my local situation in the process presented."
UNITAR is grateful to the Government of Canada and the Ministry for Foreign Affairs of Sweden which made this eleventh international training programme possible. The close collaboration with the OHCHR Minorities and Indigenous Peoples' Section and the UN Voluntary Fund is also appreciated. The next international training programme for Indigenous Representatives is planned for July 2019.
---
Photo1: Group photo
Photo 2: Participants engaged in negotiation
Photo 3: Identifying sources of conflict