First MOOC on Climate Change Adaptation Delivered in Collaboration with UNEP and University of Geneva
26 January 2015, Geneva, Switzerland - This Massive Online Open Course (MOOC), the first of its kind involving UNITAR, is entitled Pathways to Climate Change Adaptation: The Case of Small Island Developing States, developed jointly by the University of Geneva (UNIGE), the United Nations Environment Programme (UNEP), UNITAR and the National Adaptation Plan Global Support Programme (NAP GSP).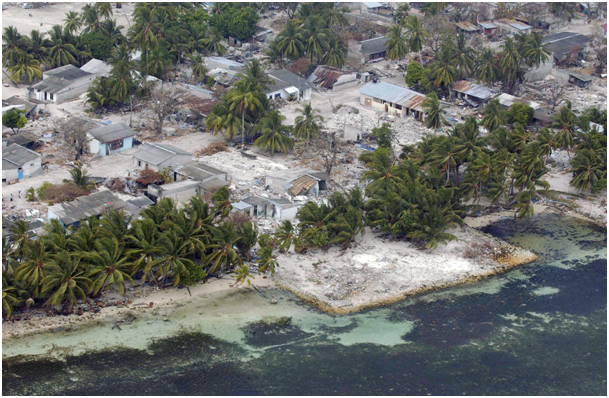 The course covers the following topics:
Introduction to climate change; 
Focus on Small Island Developing States (SIDS); 
How to identify vulnerabilities and solutions to climate change;
Integrating climate change adaptation into policy planning;
Case studies related to a specific risk and vulnerability assessment methodology also known as "RiVAMP".
Module 4, developed and presented by UNITAR looks at the 'bigger picture', placing adaptation in the context of broader development and sectoral planning.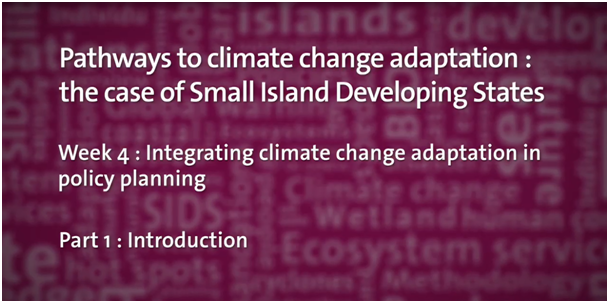 The course will last 5 weeks and is free of charge. Students who complete the course are evaluated in order to receive a Statement of Accomplishment signed by the instructors. Learners will also have the opportunity to create a network and exchange experience on adaptation concerns for Small Island Developing States. 
Mr Omar Ramirez of the he National Council for Climate Change and the Clean Development Mechanism of the Dominican Republic is a course contributor from the perspective of Small Island Developing States among many other voices.
---
Related links
To register in the MOOC go to: https://www.coursera.org/course/sids
For further information, please contact Mr. Angus Mackay at angus.mackay< at >unitar.org.
---
Photo 1: UN Photo/Evan Schneider, 2005
Image 1: MOOC Module 4, Introductory Slide
Photo 2: Mr. Omar Ramirez, Executive Vice-President of the National Council for Climate Change and the Clean Development Mechanism of the Dominican Republic