CIFAL Shanghai Delivers XIII Smart City Public Lecture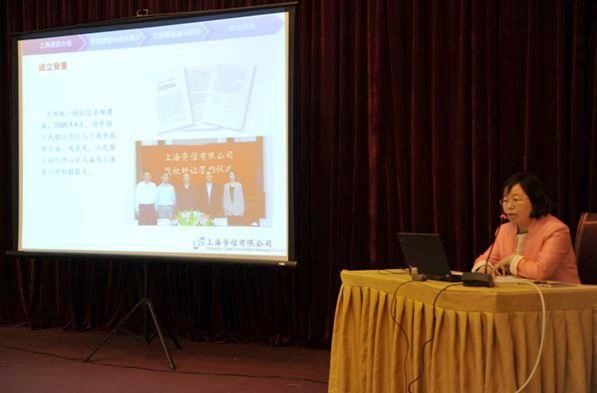 16 April 2015, Shanghai, China– CIFAL Shanghai hosted the XIII Smart City Public Lecture "Credit Information System: Realizing the Intelligence of Internet Finance" on 31 March 2015. The objective of the lecture was to make internet finance organizations aware of the concept of credit information, perceive the value and meaning of information sharing, eliminate blind spots of individual information systems, and further extend the coverage area of credit information systems, while maximizing the potential of the intelligence of internet finance.
Internet finance based on payment technology, cloud computing, social networking website and search engine is providing an increasing number of services such as monetary circulation, online banking, third party payment, personal loan, and corporate finance.
Compared to traditional finance, internet finance is low cost and has high efficiency, wide coverage, and rapid development. Nevertheless, it faces various issues, including moral hazard, risk control difficulty and internet safety. In light of this, the Shanghai municipal government advocated the construction of Shanghai Municipal Credit system.
The credit system designed for credit investigation involves the collection, organization, storage, and process of credit information on natural persons, legal persons, and others. The social credit system provides products and services including credit report, credit evaluation and credit information consultation.
By 2013, the system had gained 466 thousands enterprise credit reports, 1.38 million legal persons information, 24 million natural persons information, 83 organization files, and achieved an annual total revenue 832 million RMB. In addition to Shanghai Municipal Credit system, Shanghai Credit Information Services Co., Ltd, the first personal credit investigation company in China, has also been established.
The Shanghai Smart City Public Lecture Series is an integrated science popularization initiative open to the public. Each lecture addresses different key topics related to smart city development.  Since October 2013, 13 lectures have been successfully delivered.
---
Photo: A presenter at the XIII Smart City Public Lecture