CIFAL Jeju Conducts Workshop on Cultural Tourism for Sustainable Development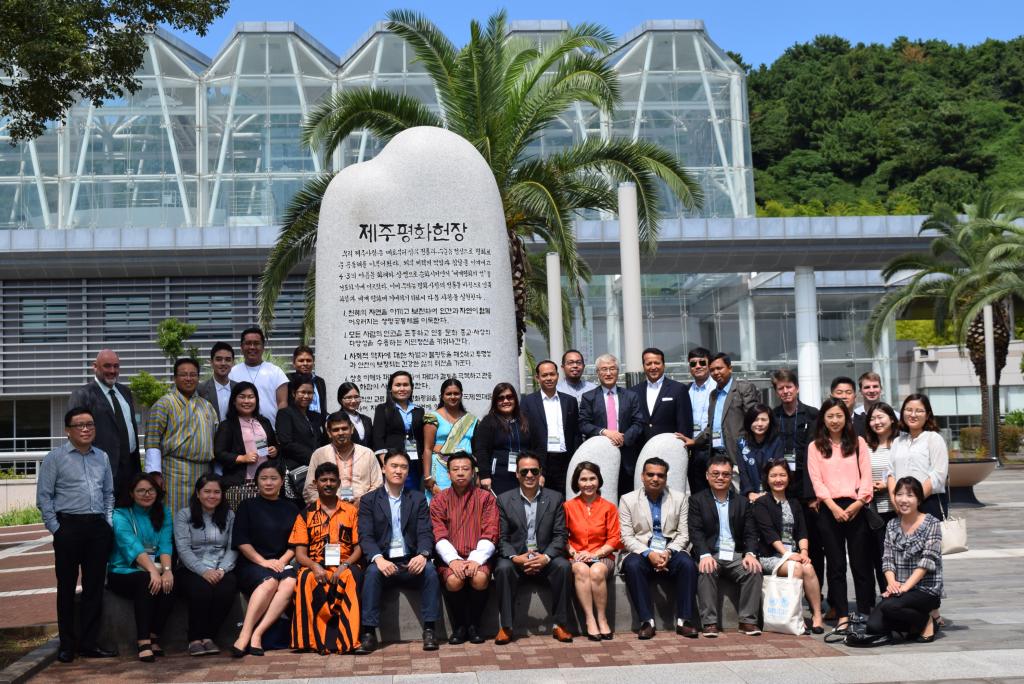 12-  15 September 2017, Jeju, Republic of Korea – The International Training Centre for Authorities and Leaders in Jeju (CIFAL Jeju) in collaboration with United Cities and Local Governments Asia-Pacific (UCLG ASPAC), the Jeju Special Self-Governing Province and the Jeju Tourism Organization convened the international workshop "Cultural Tourism for Sustainable Development in the Asia-Pacific region", in Jeju Island on 12 - 15 September. This workshop brought together 26 officials from central, state and local governments, as well as from academia representing eleven Asia-Pacific countries. Throughout the 4-day training, participants discussed best practices on sustainable tourism with a specific focus on the role of culture for urban development.
Countries represented in the workshop included Bangladesh, Bhutan, Cambodia, Laos, Mongolia, Nepal, the Philippines, Thailand, Sri Lanka, Vietnam and the Republic of Korea. The event served as a platform to build capacities on sustainable tourism and develop strategies for sustainable tourism policy development while respecting culture of each community.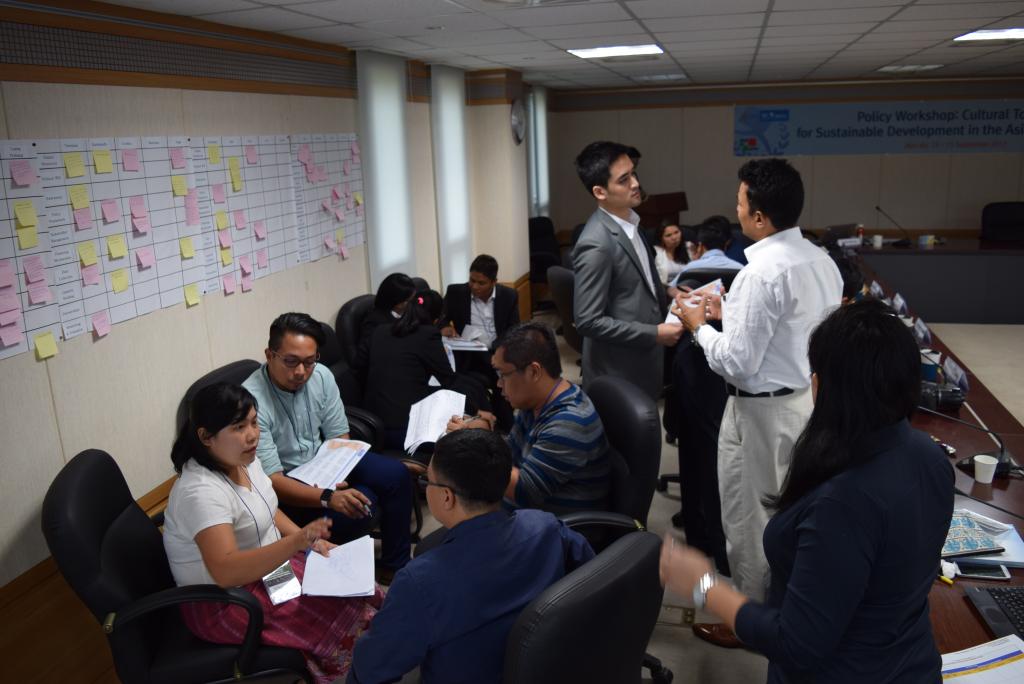 The workshop was delivered through lectures and group activities that allowed an open discussion on key topics such as global trends of cultural tourism within the framework of SDGs, the economic, social and environmental aspects of tourism development, cultural heritage management, monitoring and evaluation of cultural tourism projects, tourism finance and investment, community-based tourism driven by the local community.
International researchers and experts from all around the globe led the discussions. Speakers included Mr. Alex Mejia from UNITAR, Dr. Graham Brewer from the University of Newcastle in Australia and Director of CIFAL Newcastle, Dr. Edna Co from the University of the Philippines and Director of CIFAL Philippines, Ms. Eunji Tae from the United Nations World Tourism Organization (UNWTO), Mr. Randy Durband from the Global Sustainable Tourism Council (GSTC), Mr. John Smithies from the Cultural Development Network, Dr. Kadir Ayhan from the Hankuk University of Foreign Studies, Ms. Eunjoo An from the Jeju Olle Foundation.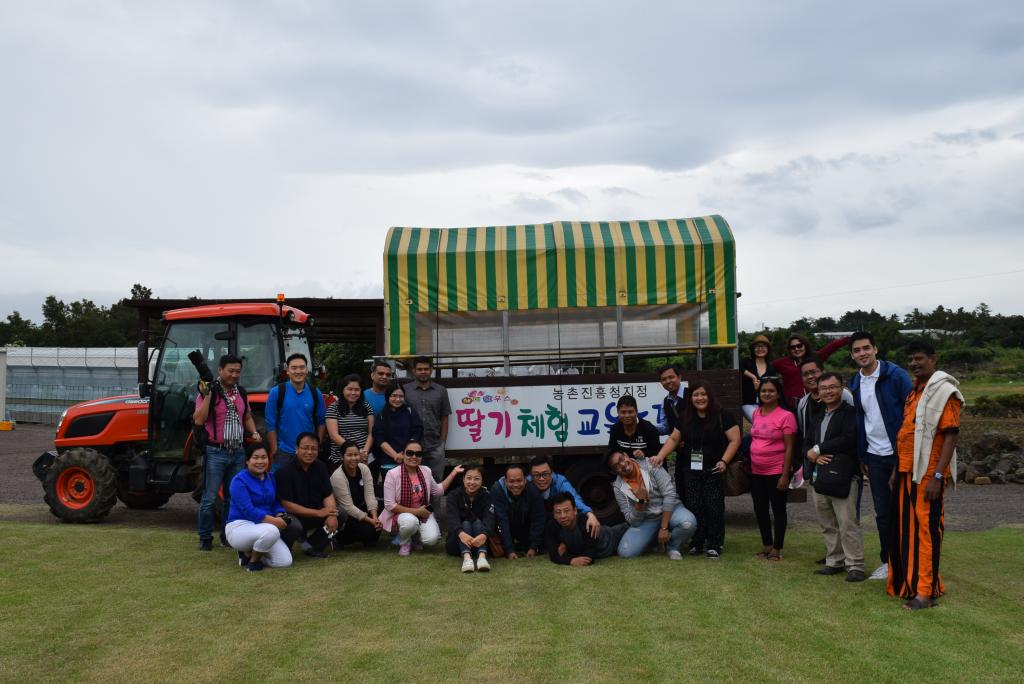 At the end of the workshop, participants went on a field visit to "Jeoji Art Information Village" and the "Gotjawal Forest" to learn more about tourism policy in Jeju.
---
Photo 1: Participants of the Workshop Cultural Tourism for Sustainable Development
Photo 2: Group discussion
Photo 3: Field visit