CIFAL Jeju Co-organises Workshop on Integrated Solid Wastes Management and Circular Economy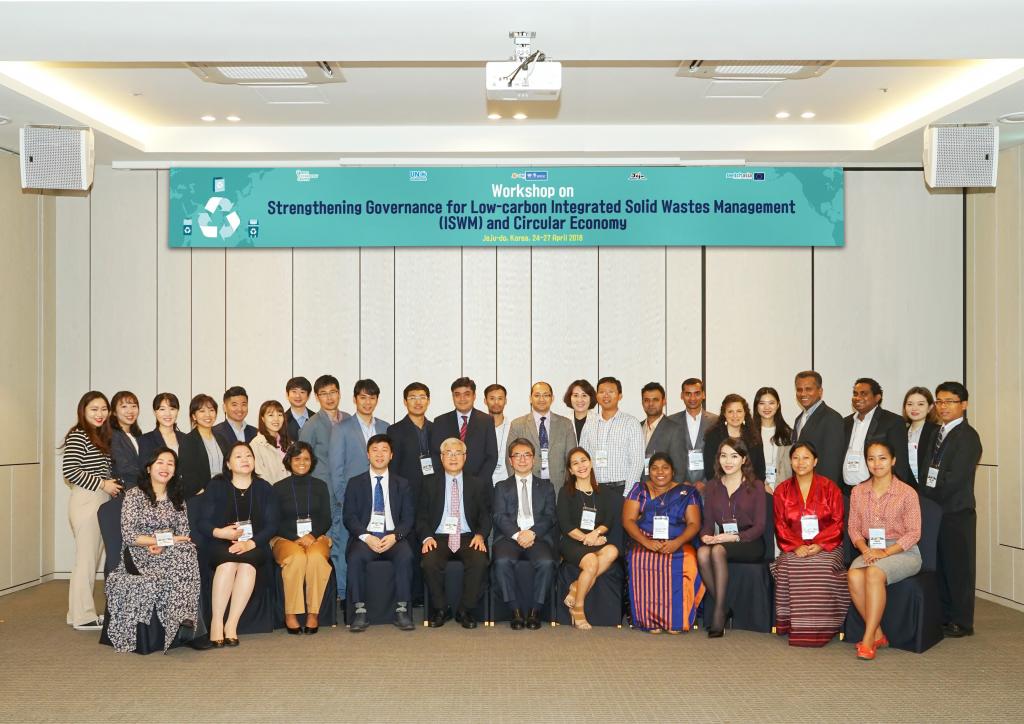 24 April 2018, Jeju, Republic of Korea – UNITAR's Affiliated International Training Center for Authorities and Leaders in Jeju (CIFAL Jeju) organized a 4-day workshop on 'Strengthening Governance for Low-carbon Integrated Solid Wastes Management and Circular Economy' in Jeju-do, Republic of Korea. The workshop was co-organized with the Green Technology Center (GTC), Republic of Korea and took place from 24 to 27 April 2018. 23 participants from 13 different countries in the Asia-Pacific region, working in governments, international organizations, academia, and NGOs joined the workshop.
In today's era of rapid ur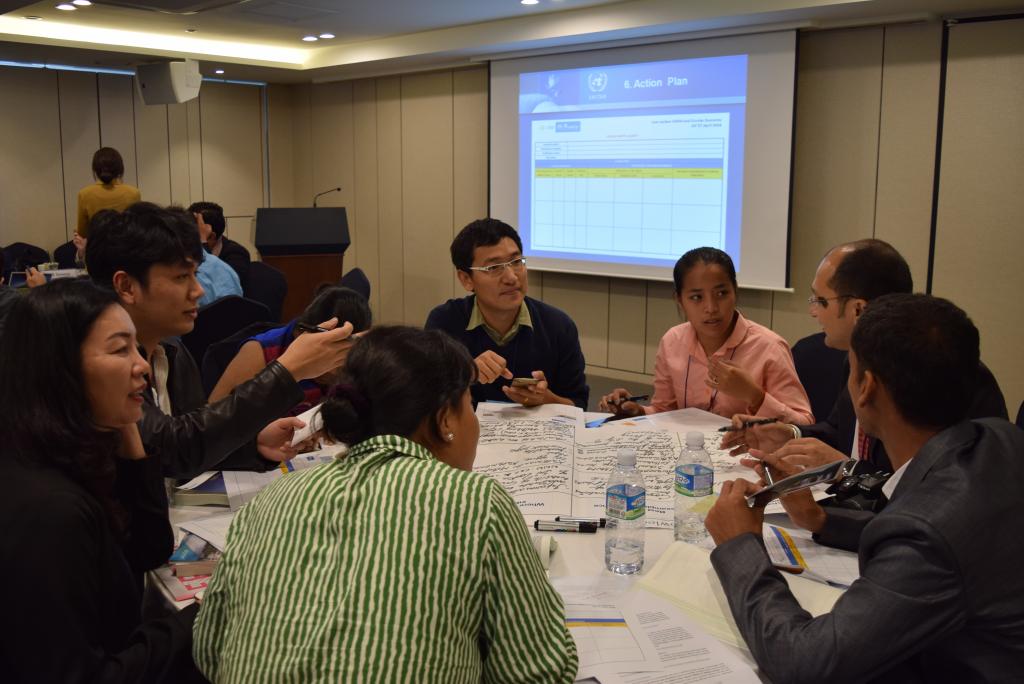 banization and industrialization, solid and hazardous wastes are increasing and diversifying in their amount and kinds. Consequently, central and local governments are facing difficulties in managing wastes in a sustainable and efficient manner. It has been proven that with a properly established segregation and recycling system, a massive amount of wastes could be turned into resources rather than being sent to landfills as wastes. In response, CIFAL Jeju's workshop aimed to enhance participants' knowledge of integrated solid wastes management (ISWM) related cases, policies and technologies. In addition, the workshop program allowed participants to learn about the Republic of Korea's wastes management strategies and policies to implement an ISWM master plan.
Countries represented in the workshop included India, Indonesia, Laos, Malaysia, Mongolia, Nepal, Pakistan, Philippines, Singapore, Sri Lanka, Thailand and Vietnam. The workshop served as a platform to enhance the capacity of local decision makers to make an informed decision on low-carbon integrated solid wastes management (ISWM) related policies with a focus on sustainable wastes management options and strategies for circular economy. It was the second joint workshop with GTC, the first one of which was held back in March 2016 in Jeju-do, Republic of Korea. Experts from the Republic of Korea were invited by GTS disseminated ways of managing waste in a sustainable manner.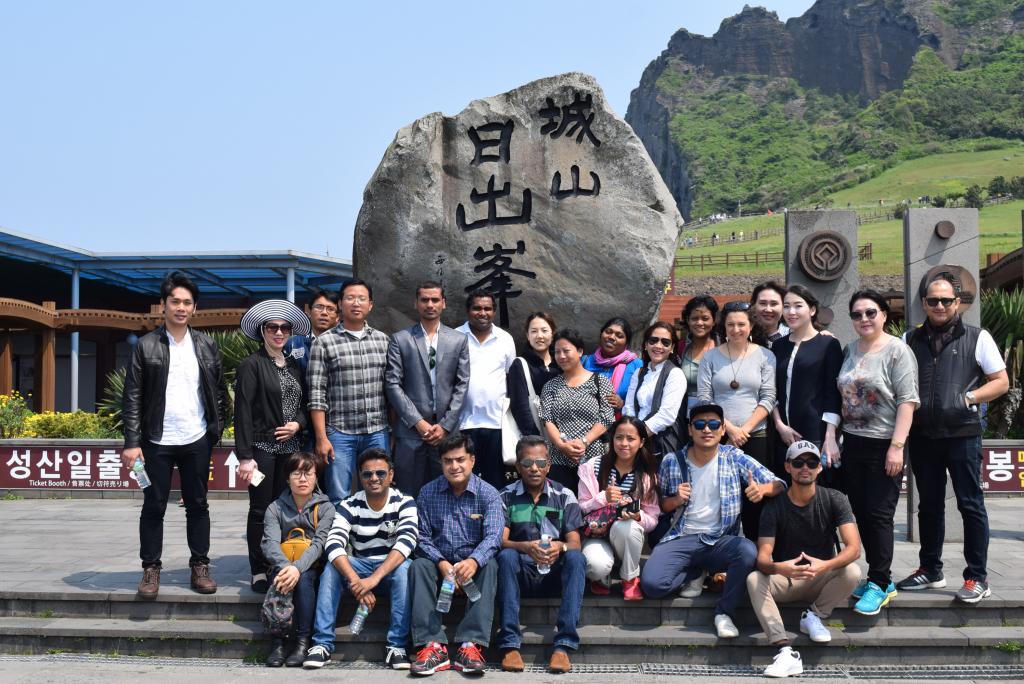 Presentations focused on key topics including governance and technology for low-carbon ISWM; green and low-carbon growth; sustainable production and consumption; green city planning; ISWM strategies; and resource efficiency. The workshop ended with a visit to scenic spots in Jeju-do including Sungsanilchulbong and Woljeong-ri.
---
Photo 1: Participant group photo.
Photo 2: Participants working on group methodology.
Photo 3: Participants on field trip.