Building Capacities on Airport Emergency Planning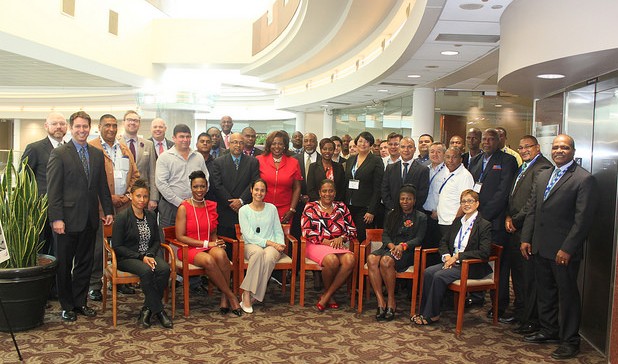 15 - 17 April 2015, Atlanta, United States - CIFAL Atlanta, in partnership with Airports Council International and Hartsfield-Jackson Atlanta International Airport, held a three-day long learning event on Airport Emergency Planning with 27 senior level airport officials from developing countries throughout the Caribbean, South America and Africa. The Atlanta based seminar focused on strategies for airport emergency action planning with a focus on operations training, management training and public safety and security.
Through a blend of sessions consisting of short presentations, participant dialogue and activities including hands-on training exercises, the seminar presented practical strategies to assist participants in identifying the essential steps needed in improving their airport operations in preparation for emergency airport events.
Participants were able to identify landside, airside and terminal management operations that best support sustainable airport emergency planning practices.
In addition, they were able to identify airfield and general maintenance best practices and gained skills regarding the implementation of airport public safety and security practices at the local level, inclusive of access control, badging, TSA checkpoints, baggage handling and compliance systems. They gained a better understanding of the roles that police bomb squads, K9 units, Centralized Control and Command Centers (C4), Aircraft Rescue and Fire Fighting (ARFF) and Emergency Medical Services (EMS) all play during an emergency event.
---
Related links
Airports Council International
Hartsfield-Jackson Atlanta International Airport
---
Photo: Participants of the event