Afghanistan Fellowship Programme 2018 Cycle Concludes with Workshop III in Hiroshima

The 2018 Cycle of the UNITAR Afghanistan Fellowship Programme – Inspiring Transformation came to a successful conclusion on 4 July 2018. This year marks the UNITAR Hiroshima Office's 15-year anniversary, and the Fellowship has run continuously since the office's inception, training more than 500 Afghans. The Hiroshima Office is proud to have worked with so many dedicated partners and participants from Afghanistan over the years.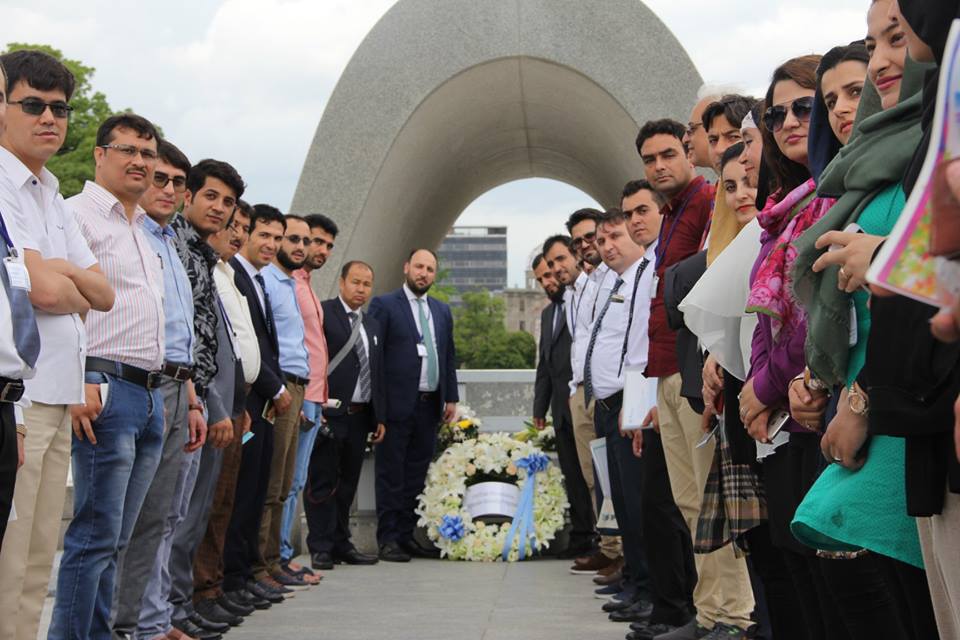 As always, this year's cycle concluded with Workshop III in Hiroshima. On the first day of the workshop, Fellows participated in a flower offering at the Cenotaph for A-bomb Victims in Hiroshima Peace Memorial Park and heard the testimony of A-bomb survivor and Hiroshima Interpreters for Peace Director Ms. Keiko Ogura. Fellows then visited the Peace Memorial Museum.
During the workshop, Fellows flourished under the tutelage of UNITAR's Resource Persons, including University of Texas at Austin Professor David Eaton, Welsh Consulting Consultant Shona Welsh, and Boeing Company Executive Leader Dr. Michael Fors. Professor Eaton instructed Fellows on decision analysis and decision making, Ms. Welsh on change and conflict management, and Dr. Fors on leading project implementation and social capital and entrepreneurship. Other workshop sessions included UNITAR's famous egg drop exercise, which facilitates team development, and a session on Gender at Work, led by Mariam Ghaznavi, one of this cycle's Coaches.
In addition to the Resource Persons, a number of international Mentors travelled to Hiroshima to attend the workshop. Although a few Mentors had the opportunity to meet with the Fellows during Workshop II in Singapore, most were meeting their group face to face for the first time, after communicating via email and audio conferences for the past six months.
Other valuable supporters of the programme were present too. Independent Administration Reform and Civil Services Commission (IARCSC) Commissioner Dr. Ahmad Ratib Muzafary, Afghanistan Ministry of Finance Insurance Department General Director Mr. Musa Kamawi, and Aga Khan Foundation - Afghanistan National Senior Program Officer L&D Mr. Mohammad Nabi Badakhsh all observed the workshop and offered their insight and expertise to the Fellows. Observers, Coaches, Mentors, and UNITAR staff also paid a courtesy call to Hiroshima Prefecture Governor Mr. Hidehiko Yuzaki.
Fellows presented their group projects on the final day. Project proposals were as follows: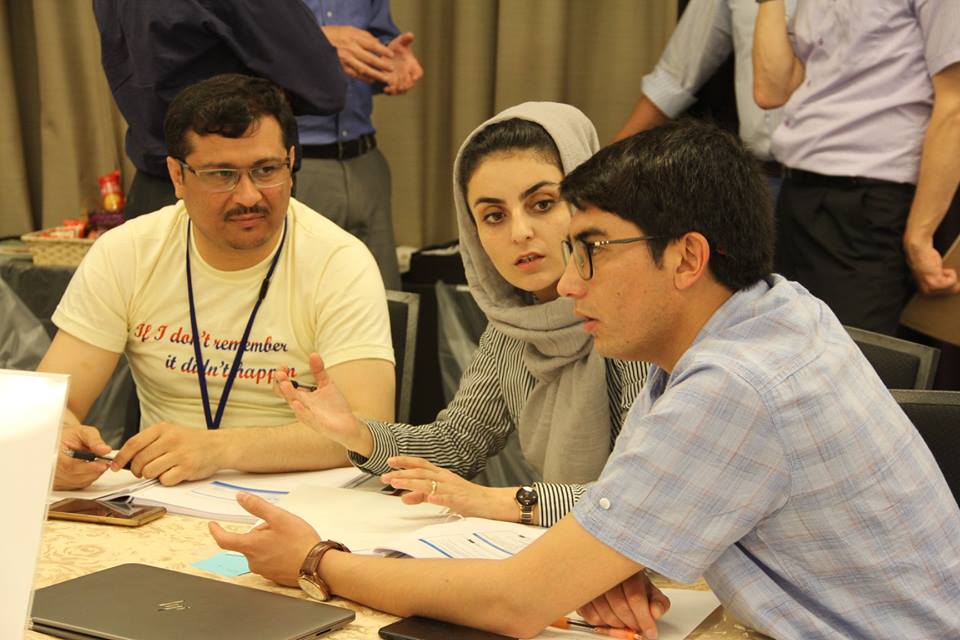 Group 1: Establishment of Women's Councils in the Warsaj District of Takhar
Group 2: Establishment of 500 MT cold storage facility in Balkh Province
Group 3: Honey Bees – Economic Development Through Beekeeping
Group 4: Building Resilience in Khuram o Sarbagh district Through Community Based Saving Group (CBSGs)
Group 5:  Improving Education in Bamyan
Group 6: Strengthening good governance through the implementation of an e-communication system in Baghlan province
It was inspiring to see the progress Fellows had made throughout the programme, and we are sure that they will go on to have a positive impact on their colleagues and communities in Afghanistan.
---
Photos: (from top) Group photo at the graduation ceremony; Flower offering at the Cenotaph in the Peace Memorial Park; Fellows undertaking team work