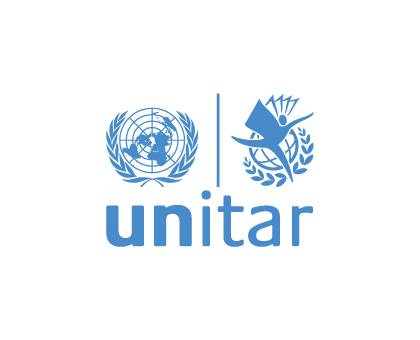 People
Location
AEROPUERTO INTERNACIONAL DE MÉRIDA YUCATÁN MÉXICO, Mexico
Date
Self-paced, open-enrolment event
Is this event associated with a learning outcome?
No
Does the event include an objective assessment of learning?
No
Programme Area
Decentralize Cooperation Programme
Website
https://www.facebook.com/CIFALMerida/
Event Focal Point Email
AMUNOZ@ASUR.COM.MX
Registration method
Private – by invitation
Mode of delivery
Face-to-Face
Background
El programa de entrenamiento sobre Conducción y sobriedad contribuye con Acciones preventivas y educativas para Evitar siniestros de tráfico
Event objectives
El objetivo general del programa es alcanzar el objetivo de desarrollo Sostenible 3.6 "reducir a la mitad el número de lesiones y muertes por Accidentes de tráfico" y las metas mundiales de desempeño en Seguridad vial, meta 9.
Content and Structure
MODULO 1: ESTADISITCAS
En este módulo conoceremos ccerca de:
- Estadísticas mundiales De Seguridad Vial
- Siniestros Viales Y Víctimas En México En 2020
- Siniestros Viales Y Víctimas En El Estado De Yucatán
MODULO 2 : BEBER Y CONDUCIR
- ¿Qué es el alcohol?
- ¿Cómo nuestro cuerpo absorbe el alcohol?
MODULO 3 : ALCOHOL Y LA LEGISLACION EN MEXICO
- Legislación para controlar los niveles de alcohol en méxico
- Consecuencias legales de conducir bajo los efectos del alcohol en yucatán
MÓDULO 4: ¿CÓMO EVITAR CONDUCIR BAJO LOS EFECTOS DEL ALCOHOL?
- Medidas para prevenir conducir bajo los efectos del alcohol
- Prevención de siniestros viales como usuario de carretera
Test Final
Learning objectives
Entrenar profesionales en seguridad vial

Conocer riesgos y consecuencias de conducir bajo los efectos del alcohol

Mitigar el uso de vehículos con alcohol en la sangre
Methodology
Sesion informativa

Video 360

Manual de aprendizaje
Targeted audience
Personal operativo de la comunidad del aeropuerto internacional de mérida.