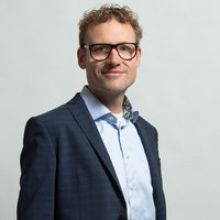 March 2021
February 2024
Nikolaj Gilbert is president and chief executive officer of PATH. He brings to his role more than 20 years of international experience as a leader, strategist, and director of complex partnerships. With a proven track record in both the private and public sectors, his expertise spans health, peacebuilding, humanitarian aid, and development solutions.
Before joining PATH in 2020, Mr. Gilbert served as director of partnerships for the United Nations Office of Project Services. In that position, he cultivated a deep understanding of the development ecosystem and of health inequity's underlying causes—from those rooted in global systems and markets, to those at local levels.
Based on his development sector and health industry expertise, Mr. Gilbert has an intimate knowledge of health agendas and priorities across donor and partner countries. He has demonstrated his ability to drive change at scale by building new programs and diversified funding models.
Previously, Mr. Gilbert served as a director for Novo Nordisk, where he developed expertise across corporate strategy, public-private partnership, business development, global marketing, and finance. He began his career at Accenture, a global management consulting firm, and has also worked with management research at INSEAD, a business school.
Mr. Gilbert is a Danish citizen and holds advanced degrees in business administration from Copenhagen Business School in Denmark and Ivey Business School in Canada.