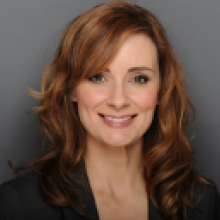 Head of Global Alcohol Policy, DIAGEO
As Head of Global Alcohol Policy, Srna is working with alcohol industry to promote moderation and reduce harmful drinking through a range of programmatic approaches. She is leading the implementation of Diageo flagship programmes globally, focusing on reducing underage drinking, drinking and driving and heavy episodic drinking. 
This also includes building capability of Diageo in-market teams to promote the 'whole of society' approaches to tackle misuse, build partnerships and engage stakeholders in promoting effective, evidence-based and fair policy approaches at a national and regional level.  
Srna serves on several committees of the International Alliance for Responsible Drinking and is a member of the BIAC Health Committee. In her previous role Srna was the subject matter expert on responsible marketing and self-regulation and in this role, she provided strategic and tactical guidance to Diageo global brand teams and in-market teams on marketing and regulation. Srna consulted on several industry self-regulatory codes, including DISCUS / Spirits Europe Marketing Standards and IARD Digital Guiding Principles, as part of the Producers Commitment to Reduce Harmful Drinking.