Since earlier in 2012 UNITAR/UNOSAT and the Swiss Development Cooperation are engaged in implementing a water management and capacity development project in Chad. This project, also known with its francophone name of "ResEAU", has the ambitious aim of strengthening national capacity in the area of water resources by using mapping combined with  capacity development techniques tailored to the local requirements and designed together with Swiss and Chadian partners.
In Switzerland, UNOSAT experts work together with the Centre for Hydrogeology and Geothermics at Neuchatel University, and Swisstopo, the Swiss Federal Office of Topography. This collaboration is expected to produce a hydrogeological cartographic concept and first mock-up for map series at 1:500'000 and 1:200'000 scale.
In Chad, UNOSAT expert Marie-Louise Vogt ensures permanent coordination and scientific cooperation with Chadian experts and government offic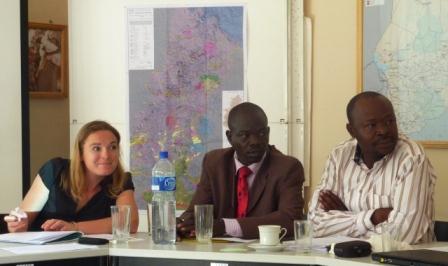 ials. Hosted at the Ministry of Urban and Rural Hydraulics, she covers the in-country technical aspects of the project as well as the interface with line ministries and other international entities with the objective of retrieving and systematising all geographic information nowadays available over the territory of Chad. Regular missions from Geneva ensure the necessary backup and overall coordination with other UN partners in the country, especially UNDP and UNICEF.
The project has been designed to also leverage university knowledge from both countries and integrate it in the long-term results of the initiative. Olivier Senegas, the UNOSAT Senior Officer in charge of the project coordination, explains: "We are defining together with the Ministry of Higher Education the basis of a new curriculum in hydrogeology and GIS. Last time I visited the country, we agreed with the Director of Scientific and Technical Research at the Ministry to set up a University course dedicated to professional officers from Ministry of Hydraulics, but also to geology and hydrogeology post-graduate students".
In developing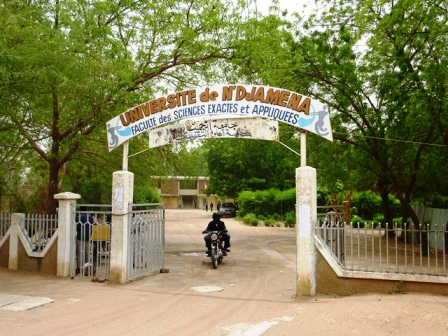 this course, UNOSAT is planning to connect the experience and the knowledge of Chad and Switzerland, working in partnership with the University of Neuchatel on the one hand and with the Consortium of Institutes and Universities of Chad on the other. The plan is to roll out a new Certificate of Advanced Studies to be part of the Master curriculum by September 2013.
While working on medium term goals in Chad, the UNOSAT team is also able to respond to operational requirements to help the country during emergencies. For example, during the October floods that affected the south of Chad along the Chari River, UNICEF and UNOSAT triggered the International Charter Space and Major disasters to acquire satellite data to map the flood extent and provide geographic information on the areas affected by the disaster.
Photos: UNITAR/UNOSAT