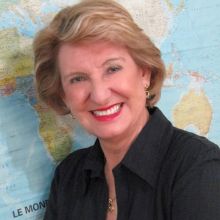 May 2018
April 2024
Dr. Deisi Kusztra is the President of the World Family Organization. Since assuming this position in 1997, she represents the Organization at the United Nations, governments and inter-governmental organizations level. She directs the work of the Organization through its regional structures and national committees, and assists governments in preparing strategic frameworks and plans of action to implement family-focused policies, programs, projects and services at national, regional and local levels, specially in health, education, housing, social promotion, family mediation, microcredit, among others.
In partnership with the United Nations Department of Economic and Social Affairs – NGO Section, she is implementing the Informal Regional Network in Latin America, preparing NGOs to establish partnerships with Governments and the Private Sector, strengthening their capacity to network and respond to the challenges of development.
She has received many national and international awards and prizes, in recognition of her dedication and her work towards the promotion of family policies throughout the world. Dr. Deisi Kusztra was born on August 09, 1951, in Curitiba, Brazil. Dr. Kusztra has worked in Africa, Europe, Middle East and North America and is now based in South America, from where she networks with the world on Family Issues.