UNITAR-UNOSAT and UNDP Organize Joint Training to Streamline Use of Geospatial Technologies
13 July 2018, Istanbul, Turkey – UNITAR-UNOSAT and UNDP successfully delivered the first training to familiarize UNDP staff from over 30 country offices with the use of geo-information for DRR, recovery and resilience.
This follows the signing, in October 2017, of a SOP meant to reinforce the collaboration between UNDP and UNITAR-UNOSAT on emergencies and crisis response. In this context, the training allowed UNDP's staff to learn more about the multiple benefits of using remote sensing and Geographic Information Systems (GIS)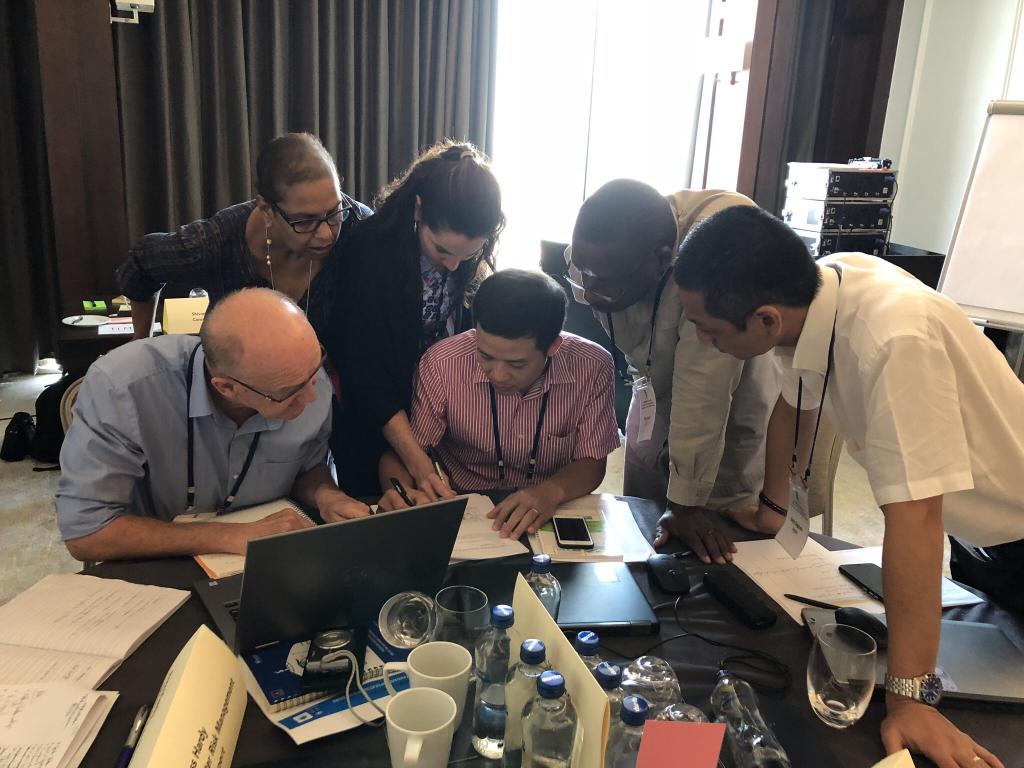 for disaster management and gain knowledge on how to activate UNITAR-UNOSAT mapping services and utilize the different products available.
UNITAR-UNOSAT and UNDP have had a strong relationship for years, working together on an ad-hoc basis in areas like post-disaster and post-conflict needs assessment and recovery monitoring. The SOP and training sessions now allow for a more streamlined use of geospatial technologies for UNDP country offices and regional hubs.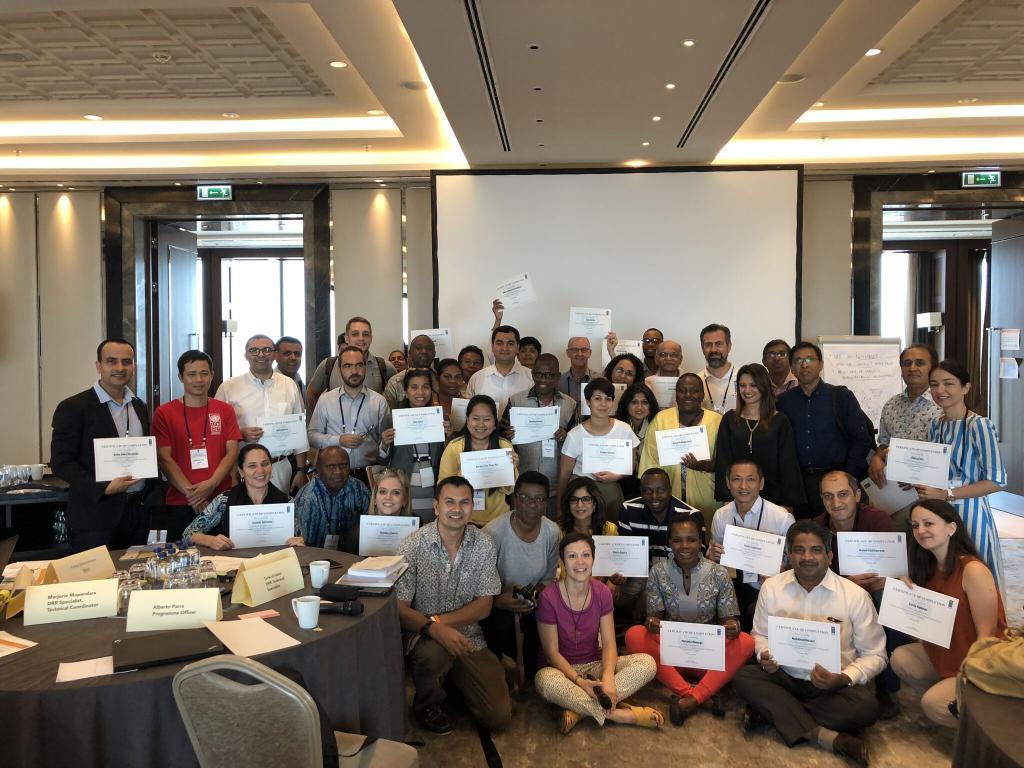 The joint UNDP and UNITAR-UNOSAT training was delivered as part of UNDP's Crisis Response Package Training on Disaster and Recovery Planning and Coordination. It involved 47 participants from various UNDP country offices around the world. The training covered topics ranging from general information on UNITAR-UNOSAT and its partnership with UNDP, to GIS concepts, and the use of GIS in disaster preparedness, early warning, emergency response, recovery and reconstruction. Face to face lectures and discussions were complemented by group simulations and hands-on exercises to ensure that UNDP's staff is fully equipped with the necessary skills to activate the SOP during emergencies. At the same time, UNDP personnel from country offices shared their invaluable experience dealing with different emergencies on the ground, which is contributing to the improvement of UNITAR-UNOSAT products and services.
In total more than 90% of the participants found the training content relevant to their job and would recommend this course to colleagues. More than 75% also mentioned that they had learnt new information.
"Excellent content delivery – made it easy to understand." – UNDP-UNOSAT training participant
Other trainings will take place in the future to reach additional staff and continue to reinforce the collaboration between UNDP and UNITAR-UNOSAT. The next training will target UNDP headquarters staff and will take place in September 2018 in New York.
---
Related links
Article on the signing of the UNDP-UNOSAT SOP
---
Image 1: Training participants working together (Khaled Mashfiq, UNITAR-UNOSAT)
Image 2: Training participants with their certificates (Khaled Mashfiq, UNITAR-UNOSAT)