UNITAR Delivers Three Course Series with Columbia University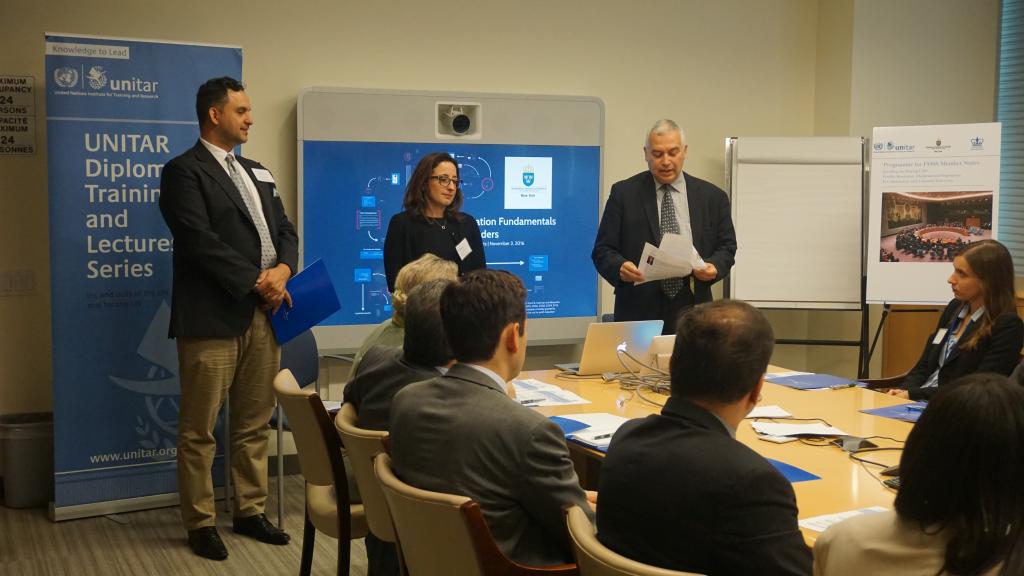 2016, New York, USA- The United Nations Institute for Training and Research (UNITAR) partnered with Columbia University for a series of courses entitled, "Conflict Resolution, Mediation and Negotiation". The 2016 series was sponsored by the Permanent Mission of Sweden to the United Nations. Their generous contribution offered fellowships to members of the Forum of Small States (FOSS). The series was taught by two professors from the Columbia Law School, Professor Alexandra Carter and Professor Shawn Watts, whose trainings included over 60 delegates, predominantly from FOSS members states. The partnership provided world class education to United Nations diplomats from an esteemed university. The program is designed to train those who wish to achieve mastery of negotiation, mediation and multilateral conflict resolution processes , and implement them toward solving the world's most difficult problems.
The first course in the series, entitled, "Advanced Negotiation Fundamentals for Diplomatic Leaders", took place on 3 November 2016, and focused on the skills needed for effective communication in the mediation process. The day was filled with group exercises geared towards understanding the complexities of effective communication. The course was well received, and many of the delegates returned for the second course of the series.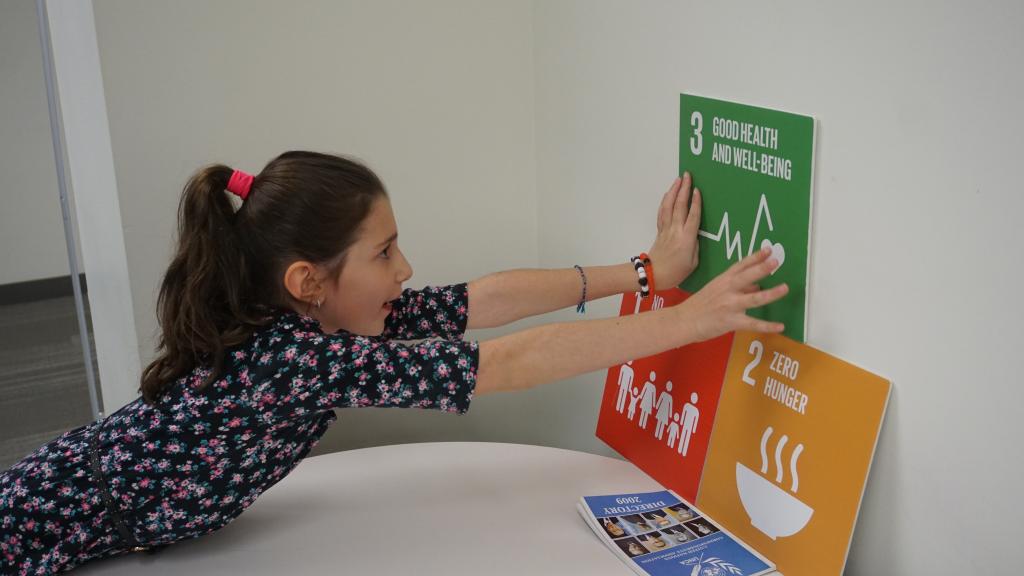 On 17 November 2016, the second course of the series, entitled, "Processes for Sustainable Peace," took place. The course built off of the skills of the previous course, but focused on negotiation of peace processes. The delegates participated in exercises that culminated in a mock negotiation between two fictional countries. The participants practiced not only representing the countries, but also the role of mediator.
The final course of the 2016 series took place on 2 December with, "Conflict Resolution as a Tool for Innovation". This course focused on the role of innovation in conflict resolution, and included discussions on varying perceptions of innovation, as well as an exercise in using creativity and innovation to problem solve in groups.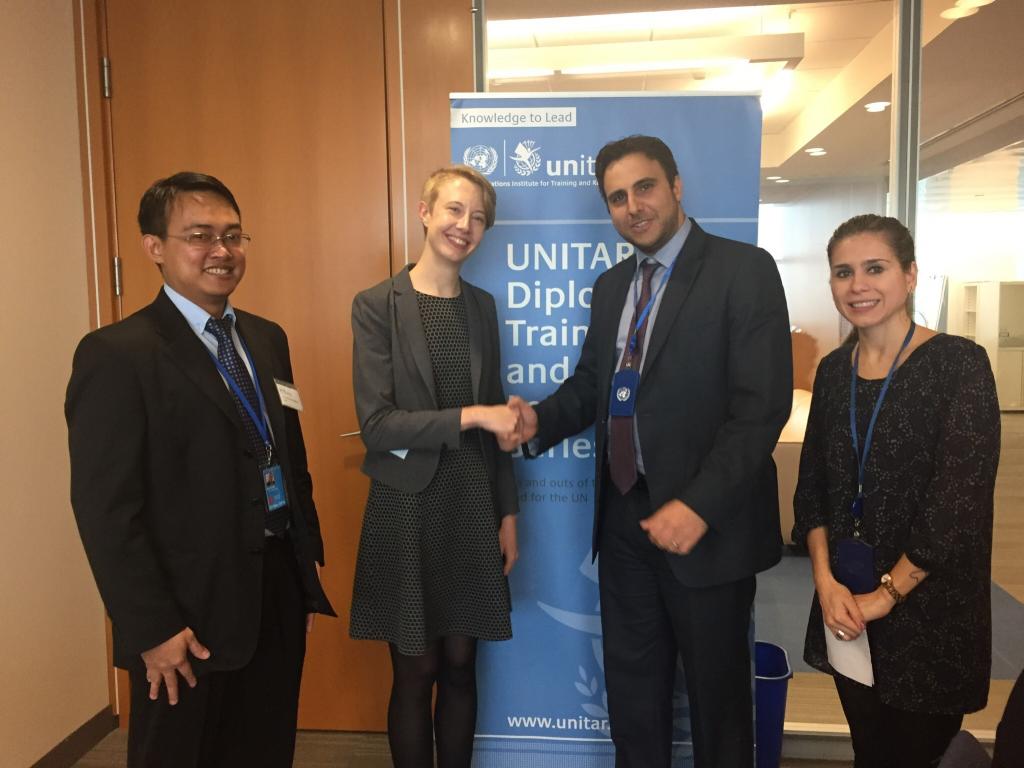 The partnership also featured a tour of the United Nations for members of the non-profit, Stand Up Girls. Young women ranging from 7-10 years old, learned about the importance of women's empowerment, especially in the work of the United Nations and the Sustainable Development Goals (SDGs).
The 2016 series was closed with the 2 December course, and the 2017 series is continuing to be developed. 2017 will feature topics such as human rights, poverty and women in the peace process. The partnership with Columbia Law School has proved very fruitful for the delegates of the United Nations, and UNITAR is pleased to continue through 2017.
---
Photos: Participants and resource persons at workshops