Strengthening of Hurricane Preparedness and Response in the Yucatán Peninsula
3-4 April 2017, Mérida, Mexico – The International Training Centre for Authorities and Leaders (CIFAL) in Mérida successfully concluded the XII International Seminar on Hurricane Preparedness held on 3 - 4 April 2017.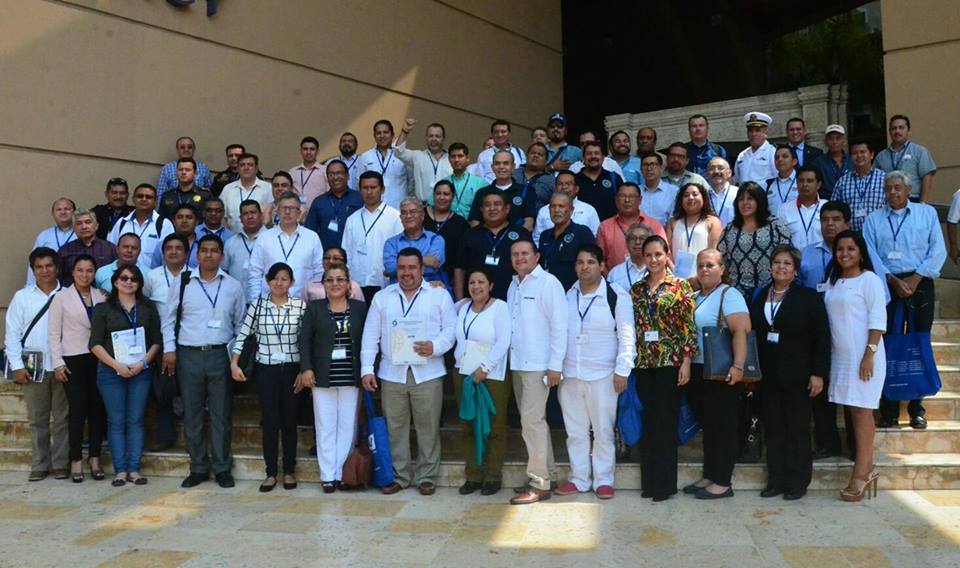 The seminar brought together 150 airport executives and civil aviation authorities from Mexico and Latin America to learn about disaster preparedness and response, as well as on how to reactivate airports after tropical cyclones.
Dr. Lixion Ávila, expert from the National Hurricane Center (NHC) explained that 15 to 20 hurricanes are expected in the Yucatán Peninsula during this year's hurricane season starting from 1 June to 30 November due to the Peninsula's geographic location. Dr. Avila also highlighted that "this seminar is a valuable opportunity for us to prepare for the upcoming hurricane season". Moreover, "this seminar brings all stakeholders together, the air force, civil aviation authorities, airport executives, the media, firefighters, and rescue corps to coordinate and collaborate in preparation for hurricanes", Dr. Avila stressed.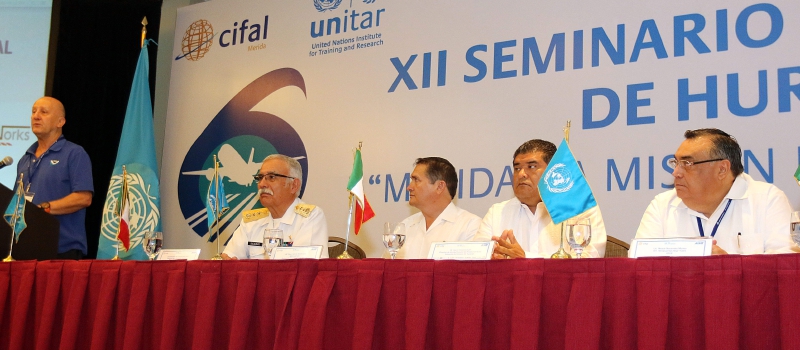 During the seminar, participants were able to develop a protocol for foreign and national tourists in the event of a tropical cyclone. Additionally, they identified ways to strengthen early alert systems to inform citizens about disasters, its potential impact and high-risk areas.
U.S. Air Force pilot Major Kyle Larson shared with participants about the work of the aircraft "caza huracanes", which is a WC-130J Hercules high-wing, medium-range aircraft flown by the Air Force Reserve Command for weather reconnaissance missions. The aircraft penetrates tropical disturbances and storms, hurricanes and winter storms to obtain data on movement, size and intensity. The WC-130J collects weather data and is sent to the NHC in Miami. The hurricane reconnaissance area includes the Atlantic Ocean, Caribbean Sea, Gulf of Mexico and eastern and central Pacific Ocean areas. The work of the aircraft "caza huracanes" is of extreme importance to forecast the impact, size and intensity of hurricanes.
---
Related links
http://yucatan.com.mx/merida/refuerzan-la-prevencion
http://yucatanalamano.com/destacado/la-tecnologia-del-avion-cazahuracanes-en-merida/
---
Photo 1: Participants of the XII International Seminar on Hurricane Preparedness
Photo 2: Director of CIFAL Merida and Regional Director of Grupo ASUR Mr. Hector Navarrete