The second phase of the Executive Leadership Programme in Evaluation and the Sustainable Development Goals Launched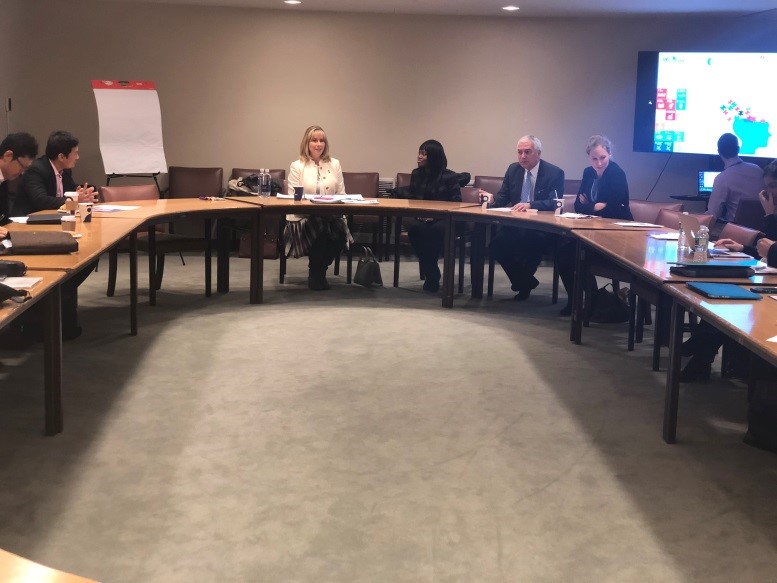 15 January 2018, New York, USA – The United Nations Institute for Training and Research (UNITAR) and the Claremont Evaluation Centre – New York (Claremont Graduate University) launched the second phase of the Executive Leadership Programme in Evaluation and the Sustainable Development Goals, consisting of a week-long learning series that examines the power of evaluation and its various applications and how, through successful implementation, it can create a framework for achieving the SDGs.
Opening remarks were delivered on behalf of Executive Director of UNITAR, Mr. Nikhil Seth, by Head of New York Office, Mr. Marco Suazo, followed by remarks from Associate Programme Officer from UNITAR Ms. Katinka Koke, and Director of Operations and Research at Claremont Evaluation Center – New York (CEC-NY), Ms. Omara Turner.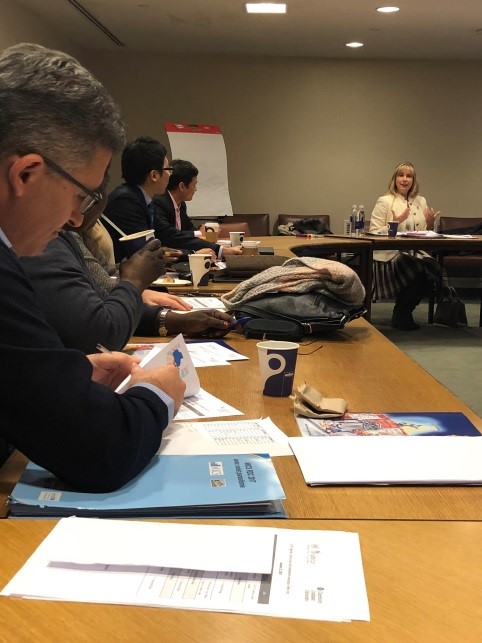 In the first part of this session, Dr. Deborah Rugg, Executive Director at CEC-NY, presented on the basic functions of evaluation and how evaluation is used across a wide swatch of UN activities. Using examples from human trafficking statistics, HIV/AIDS prevention strategies and foreign infrastructure investment, Dr. Rugg explained the importance of impartial evaluation and how systematic assessment of the merit, worth, and significance of a programme is at the core of successful evaluations. In the second part of her presentation, Dr. Rugg discussed the benefits and challenges of evaluating the SDGs, noting that the centrality of gender equality and equity make a cross-sector approach between the private sector and governments more straightforward to evaluate. As a counterpoint to the benefits of evaluating the SDGs, Dr. Rugg noted the many challenges facing evaluators, especially the competing interests within the UN and the overwhelming size of the institution, making it difficult to move beyond simply monitoring activities.
In the second part of the session, Dr. Michelle Bligh, Dean of CEC-NY, engaged participants in a robust discussion on the value of self-leadership and modern trends in how humans interact, incorporating leadership strategies across a wide swath of human interactions, and ensuring that participants understood the importance of collectivity in successful leadership.
The programme will continue to explore different leadership and evaluation tactics until 19 of January as it rotates through private sector and governmental venues.