Photo: UNITAR
This pillar contributes to:
SDG 4 – Quality Education
SDG 16 – Peace, Justice and Strong Institutions
Description
Talented and motivated professionals in developing countries and conflict regions have difficulty accessing the social capital and other means needed to effectively make change happen. Through the PeaceFunder programme, UNITAR proposes crowdfunding as a new tool to allow actual and potential changemakers from all over the world to specialize in their area by gaining a relevant advanced university degree. By running their own crowdfunding campaign, the previously selected highly qualified scholars will be able to participate in the UNITAR Master programmes and independent courses for incumbent and aspiring professionals. However, we strive to provide more than just funding. The aim of the programme is to help professionals working in the field of peacebuilding, conflict resolution and electoral policy to access a network that would support them on a local and international scale.
Funder programme contributes to the broader mandate of UNITAR, which is to accelerate the achievement of the 2030 Agenda by building capacities of individuals and institutions around the globe. This campaign, in particular, contributes to Goal 4 of Quality Education and Goal 16 of Peace, Justice and Strong Institutions. By getting involved now and reaching out to share your knowledge, skills and social capital, you will empower changemakers to overcome global challenges.
The creation of a digital global community with for instance online volunteering, crowdfunding as a financing model and as a platform for social impact are just a few examples of the programme's contribution to social innovation.
Goals
Empowering local professionals with a master education in peace

Maintaining peace in conflict regions

Creating global networks of connected people
Target Audiences
Professionals working for UN / public institutions in the area of peace

Young professionals in the Netherlands
Abdel Aziz Osman, from Sudan, has already raised $780 from his personal networks for his campaign. "In times of distress, you really see how tight each community becomes. If someone is in the water, they're plucked out. If someone is injured, they're bandaged. There are no questions, just action. I'd love to see that kind of community support all over the world. Not just during times of crisis and disaster, but in everyday life. The villages that support each other are the villages that succeed. In this giant village of Sudan, Syria, Yemen, Iraq, it's vital that we remember that our responsibilities lie not just with ourselves, but also with our neighbours."
If you want to help our scholars, here are a few ways to do so: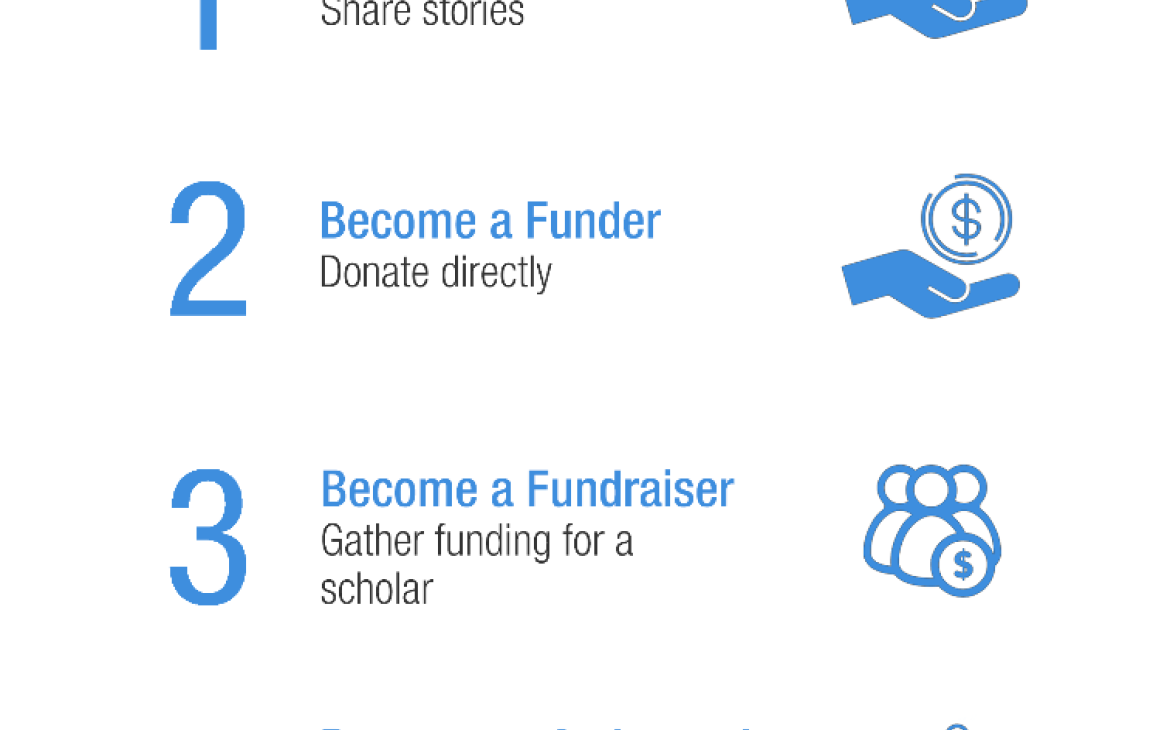 UNITAR