UNITAR Afghanistan Fellowship Programme 2016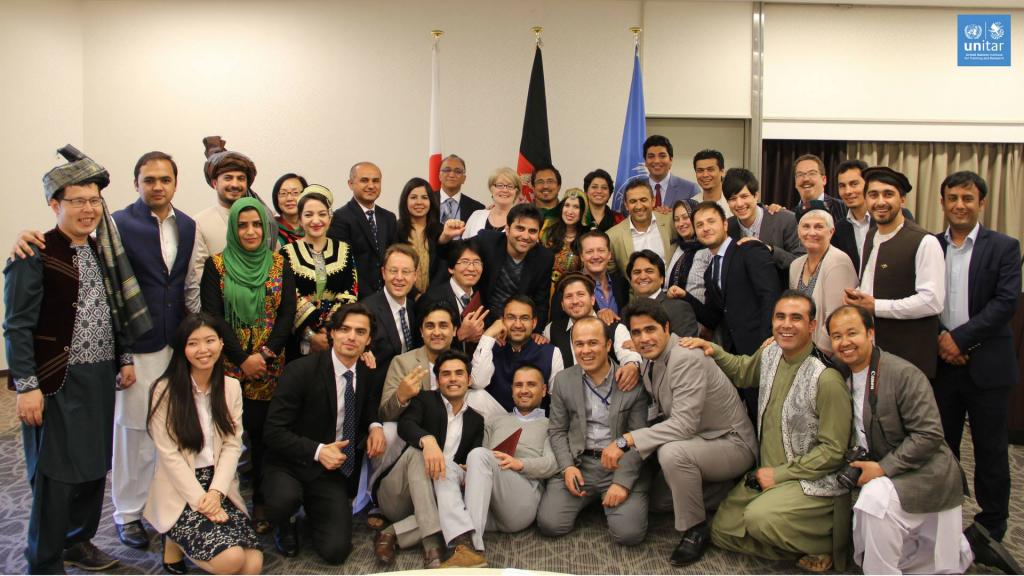 The UNITAR Afghanistan Fellowship Programme - Inspiring Transformation, an annual six-month long capacity-building initiative run from the Hiroshima Office, began its 13th Cycle in November 2016 with the participation of 29 Fellows, bringing the total number of Afghan beneficiaries of the programme to over 500. This programme is for aspiring international and national social-change-leaders in Afghanistan who are seeking professional training and a certificate in project development, management, and leadership. Fellows will gain program development skills through highly interactive hands-on trainings and also become part of a professional network of over 500 alumni tackling the world's most pressing issues inside and outside of Afghanistan.
Selected Fellows for AFP 2016
The 29 fellows selected for the 2016 Cycle of the Fellowship come from a variety of government, NGO and private organizations in Afghanistan, including:
Aga Khan Foundation (AKF)
French Medical Institute for Children (FMIC)
Grand Technology Resources
Ministry of Finance
Ministry of Higher Education
National Procurement Authority
Workshops
Focus on Fellows
Read about some of the personal journeys that our Fellows undertake in Focus on Fellows.
Project Completion Report
2016 Cycle Project Completion Report