Workshop on Vienna's Multilateral Working Environment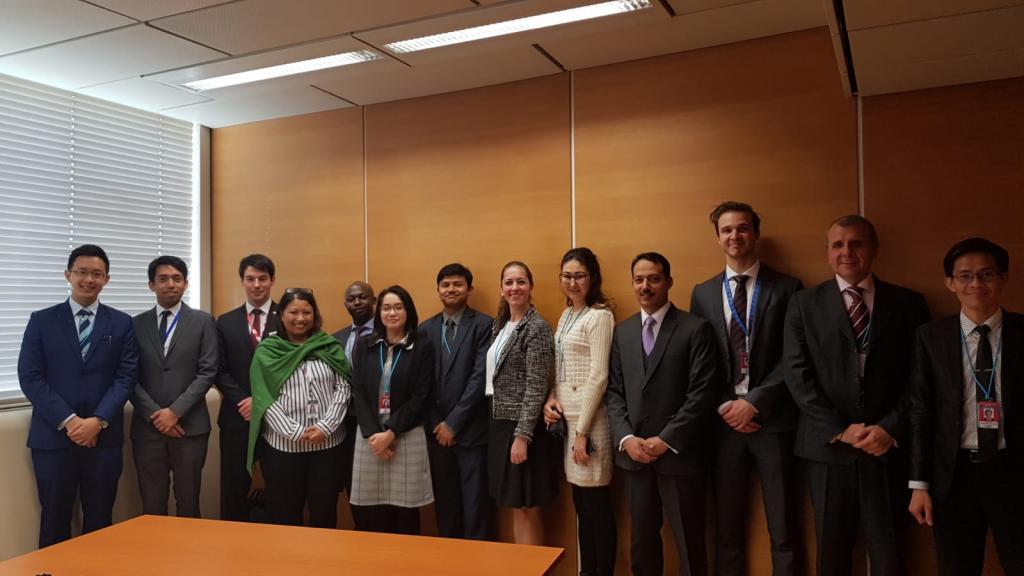 1-2 October 2018, Vienna - The United Nations Institute for Training and Research (UNITAR) delivered a two-day workshop on Vienna's Multilateral Working Environment. The workshop gave an opportunity to the growing number of members of Vienna's Permanent Missions and delegates of the Austrian Ministry of Foreign Affairs to strengthen knowledge of the UN structure and gain in-depth understanding of its mandate, governance and decision-making process of various UN agencies.
The first day of the workshop included an overview of the United Nations System in Vienna, which was delivered by Mr. Martin Nesirky, Director of the United Nations Information Service, Vienna. Additionally, Ms. Romana Kofler, Programme Officer and Mr. Ian Freeman, Associate Programme Officer gave a briefing on United Nations Office for Outer Space Affairs (UNOOSA), whereas, Ms. Monica Belalcazar, Programme Management Officer gave a briefing on the United Nations Organization on Drugs and Crime (UNODC). Moreover, the session also included a briefing on the preparatory Commission for the Comprehensive Nuclear-Test-Ban Treaty Organization (CTBTO) and was delivered by Mr. Bozorgmehr Ziaran, Secretary to the Preparatory Commission and Acting Chief of the External Relations and Cooperation Section. The participants were also given a brief on the use of Vienna-based libraries, which included United Nations Office in Vienna (UNOV) Library and the International Atomic Energy Agency (IAEA) Library.
The second day of the workshop commenced with briefings on the United Nations Industrial Development Organization (UNIDO), United Nations Office for Disarmament Affairs at Vienna (UNODA) and United Nations Commission on International Trade Law (UNCITRAL) and were delivered by Mr. Christoph Klose, Strategic Planning Expert, Strategic Planning and Coordination Division, Mr. Valere Mantels, Chief of Office and Ms. Monica Canafoglia, Legal Officer, respectively. Furthermore, the briefing concluded with a session on the IAEA by Mr. Fredrik Dahl, Spokesperson and Head of the Media, Multimedia and Public Outreach Section.
This workshop provided the participants with a concise overview of the United Nations System at Vienna and strengthened their understanding of the structure and governance of the main Vienna-based organizations. Additionally, the Q&A session at the end of each briefing made the workshop highly interactive. The participants were satisfied with their experience, as 92% of them felt that they met the course objectives and 90% of them agreeing that their awareness about the subject has increased. Benefits from the briefing were confirmed by post-training self-evaluations.
---
Photo: Participants of the workshop