24 March 2014, Geneva, Switzerland - Malakal is the capital of Upper Nile State, in South Sudan's north-eastern corner. The town lies approximately 650 km directly north of Juba, the capital of South Sudan. It hosts one of the bases of the UN Mission in South Soudan (UNMISS). According to UNOSAT latest findings, over 20% of Malakal has been destroyed by warfare with a great part of it occurring in a short time period between end February and mid-March 2014.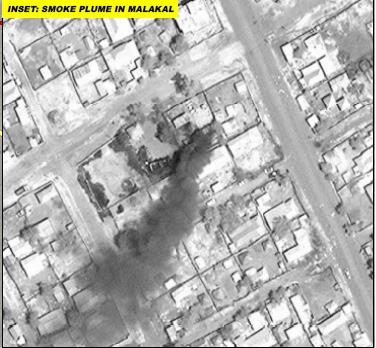 In a recent map derived from imagery captured by DigitalGlobe satellite WorldView-1 on 15 March, UNOSAT identified a total of 9,878 destroyed residential and related structures and a total of 204 destroyed warehouse or commercial structures, spread throughout the area visible in the image. A previous UNOSAT analysis using an image from 18 January 2014 had shown 573 destroyed structures. This indicates "a massive increase in the level of damage" in the period February-March 2014, says UNOSAT. The damage is widely spread across town but the heaviest destruction was found in the eastern and southern areas. The 15 March satellite image shows also active fires and fortifications with indications of military activity.
The UN Mission compound in Malakal had been already threatened in February by fighting in the town. The UNMISS base hosts and protects over 20,000 internally displaced persons (IDPs). UNOSAT has helped keeping track of the evolution of the IDP concentration at the base and had issued a map on 18 February that clearly showed how the IDP camp within the base had increased over time to cover an extent of 11.1 acres.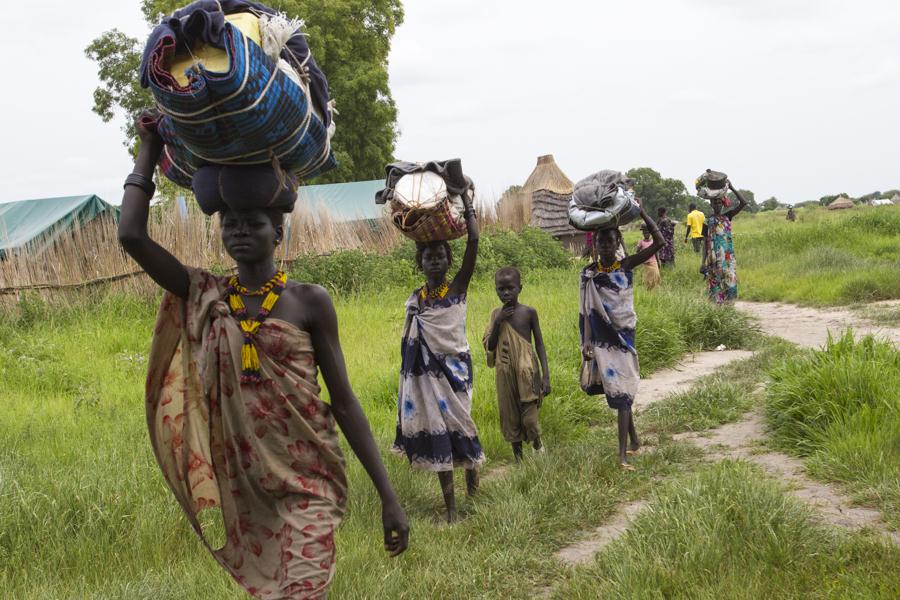 OCHA reports indicate that "the thousands of people transiting in Malakal represent only a fraction of the hundreds of thousands of South Sudanese who have been displaced since fighting began on 15 December 2013".
In this video, UN Emergency Relief Coordiantor Valerie Amos makes remarks on the situation in Malakal after her visit on the ground.

---------------------------------------------------------------------------
Above: high-resolution satellite imagery with clearly visible active fires within the town of Malakal (copyright DigitalGlobe); below: IDPs are on the move everywhere across the country to flee violence and fighting (credit UNMISS/Martine Perret)