01 September 2014, Jeju, Republic of Korea - CIFAL Jeju hosted its fourth training for youth under the theme "Nature, Culture, and the Youth" from 12 to 14 August. The three-day training gathered students from the United States, China and Japan.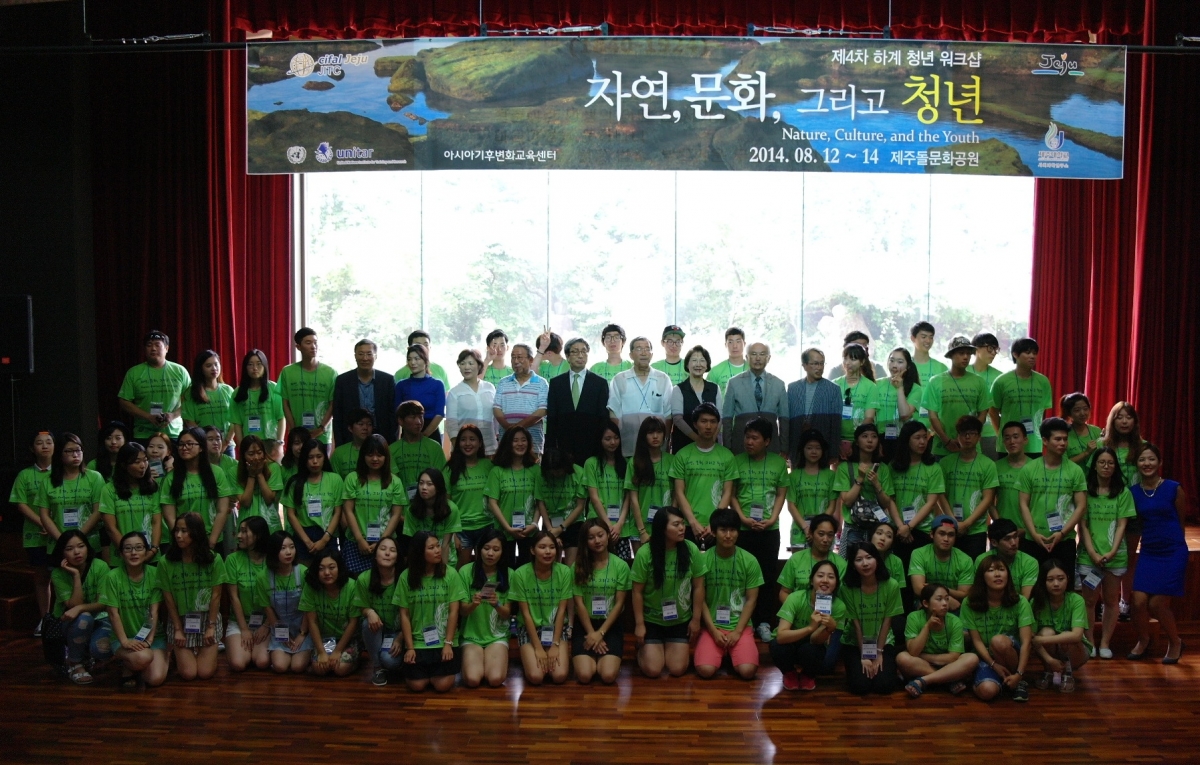 The event was part of a series of workshops aimed at engaging youth as a main actor of the future of sustainable development. This workshop, in particular, was designed to spread youth's understanding of their role in protecting nature, and promoting their culture and history to fulfill their dreams. It also provided the space to share Jeju's vision and best practices as a world environment hub.
The workshop was held at Jeju Stone Park. Jeju Stone Park, located in the northern part of the Jeju Island, is an ecological and cultural park that displays the history of stone culture pivotal to the history and culture of the island.
The workshop commenced with welcome remarks by special guests and CIFAL Jeju's Director, Ambassador Chung. These remarks were followed by a keynote speech from Ms. Seo MyungSuk, the president of Jeju Olle Foundation which is well-known for Jeju olle trails as an example of sustainable tourism. For three days, participants had the opportunity to attend lectures, eco-tours, group discussions, presentations and town hall meetings.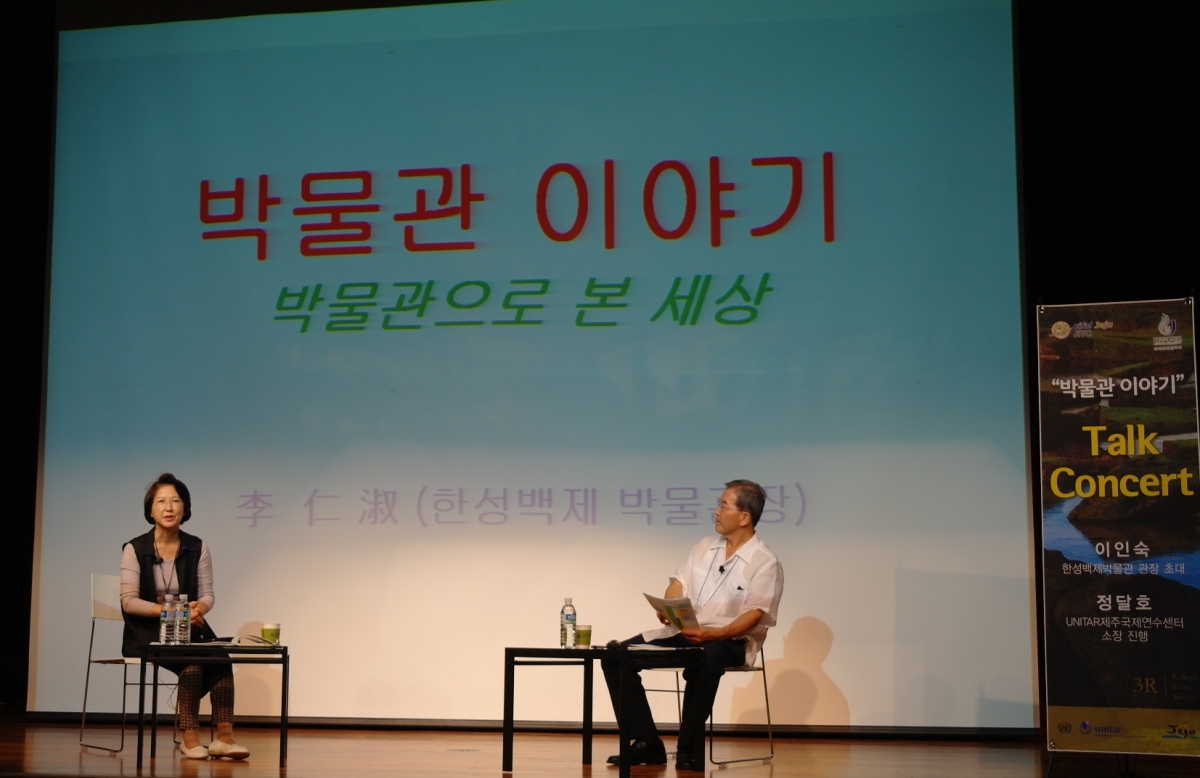 During the first day of the training, the young students participated in a 'Talk Concert: Talk on Museum'. In this session, the president of Seoul Baekje Museum, Ms. Lee In-Sook, explained the concepts, importance, and functions of a museum; and focused on the cases of famous museums around the world. On this first day participants also explored Geomunoreum, which is one of the world natural heritage sites designated by UNESCO as well as visited Jeju Haenyeo (Jeju women divers) Museum and experienced Haenyeo diving.
Throughout this training participants actively discussed in groups the role of young people in conserving the natural heritage. At the end, they presented their final reports, which reflected the knowledge gained and ideas exchanged during the workshop.