26 August 2013, Abu Dhabi, United Arab Emirates – Under the framework of the 2013 , Workshop II was held in Abu Dhabi, United Arab Emirates, from 22 to 26 August. The objectivesof the workshop were to:
enhance participants' understanding of leadership and organisational development as tools for maximizing performance within organisations;
review participants' Individual Needs Assessments and assess their progress;
assist groups in selecting a group project from the Individual Needs Assessments presented;
strengthen participants' proposal writing and project planning skills; and
enhance skills in coaching and team development.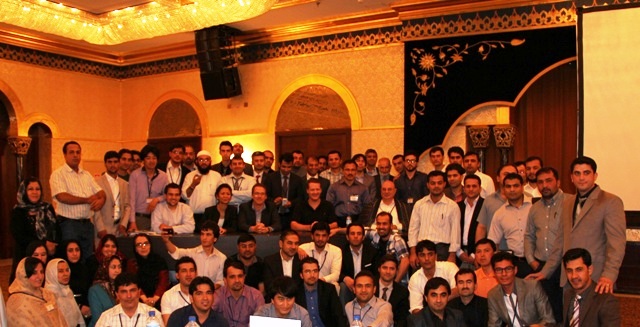 In a first for the programme, the Afghan resource persons attending the workshop also received training on examining Social Entrepreneurship and its potential role in Afghanistan. A web-seminar examining elements of gender in the workplace was also held during the workshop.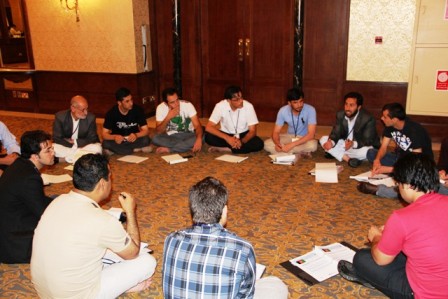 Upon returning to Kabul, all Fellows will continue to work in their groups, while connecting also to their international mentors via web-conferences. As they work towards Workshop III of the Fellowship, to be held in Hiroshima in early November 2013, the groups will be utilising training and methodology delivered by UNITAR to fully develop their project proposals.
The Fellowship, currently in its tenth year, is an annual eight-month long programme, aiming at capacity building and enhancing the leadership, management, and professional skills of a core group of senior government officials, academics, and practitioners from Afghanistan. The Fellowship discusses important themes such as organisation development and change, project design, management, and evaluation and human resource development/management.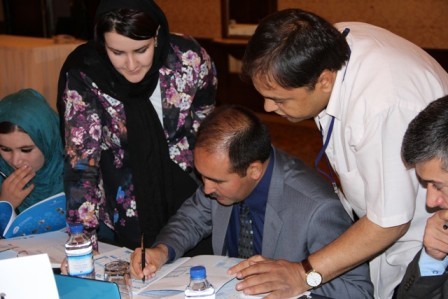 The Fellowship uses a range of approaches including face-to-face and blended learning, web-seminars, and individual and team assignments. In addition to the involvement of international mentors and resource persons, the Fellowship also sees successful Fellows from previous cycles return as coaches for project teams within subsequent cycles, and successful coaches returning as Afghan resource persons, who act to contextualise the international training offered to the changing realities in Afghanistan.
The workshop involved 60 Fellows, 10 Coaches, five Afghan resource persons, and six international resource persons from the United States, Singapore, and Japan. UNITAR is grateful for the support provided by Microsoft Corporation, University of Texas at Austin, Singapore Association of Women for Action and Research (AWARE), and Singapore International Foundation.