18-19 November 2013. Buenos Aires, Argentina - More than 270,000 pedestrians lose their lives on the world's roads each year accounting for 22% of the total 1.2 million road traffic deaths, and approximately 50 million suffer nonfatal injuries. In Latin America and the Caribbean there is a regional average of 17 fatalities per 100,000 inhabitants compared to less than 10 in 100,000 in high-income countries. By 2020, these figures are expected to jump to 24 fatalities per 100,000 inhabitants. Should these estimates for 2020 prove accurate, Latin America and the Caribbean as a region will have the highest roadway fatality rate in the world.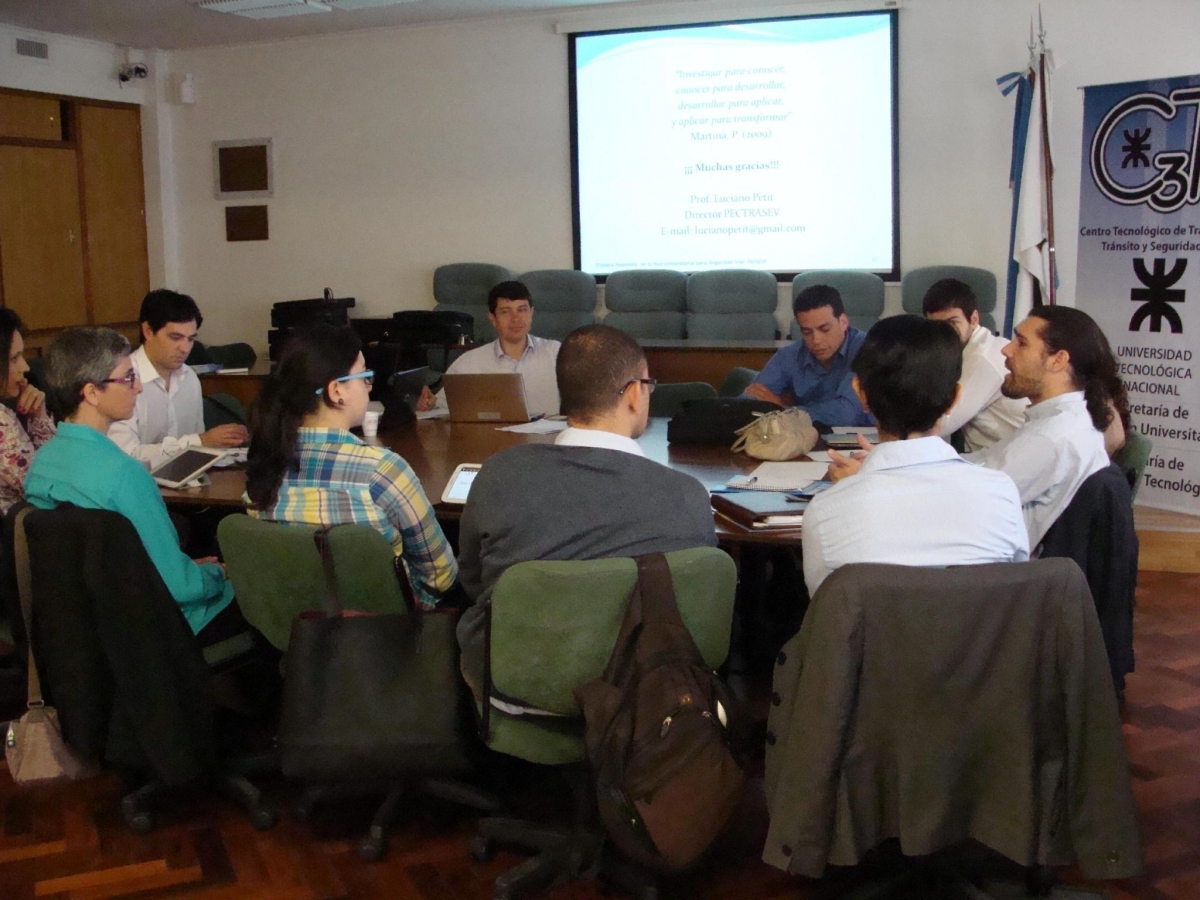 CIFAL Curitiba in partnership with and the support of the Inter-American Development Bank (IDB) launched the Network of Universities on Road Safety (RUSVEI) during its inaugural Assembly held the 18th and 19th of November at the National Technological University in Buenos Aires. This network is comprised of universities from IDB's 26 member countriesfrom Latin America and the Caribbean. The Network aims to promote research in road safety, facilitate the exchange of best practices and expertise among countries in Latin America and the Caribbean, and contribute to develop policy proposals aimed to improve the legislation in road safety in the region.
During the first Assembly of the Network, CIFAL Curitiba announced three winners of the first-ever "Call for University Case Studies on Road Safety in Latin America and the Caribbean". The calls for case studies was launched in early 2013 with the objective of establishing academic processes for the creation, expansion and dissemination of roadway safety knowledge.The winning case studies will be published in an IDB Technical Note in early 2014.
In addition to presenting their cases during the assembly, the winners and conference participants toured 3M's new Innovation and Technology Development Center, which includes a state-of-the-art road safety laboratory. The case study winnersare:
Ms. Ana Paula Camargo Larocca, Escola de Engenharia de São Carlos, Universidade de São Paulo: "Uso de Simulador de Direção Realístico no apoio aos Estudos sobre Segurança em Rodovias"
Ms. Denise Martins Chagas, Universidade Federal do Rio Grande do Sul: "Ferramentas para reconhecimento de fatores causais de acidentes de trânsito"
Mr. Juan Guillermo Villegas Ramírez, Universidad de Antioquia: "Modelos de localización para el mejoramiento de la atención pre-hospitalaria de accidentes de tránsito en Medellín"
"The call for proposals is not just an attempt to curate quality research on the issue of road safety" said Néstor Roa, Chief Transport Division at the IDB. "It also builds on the expectation that universities will influence future leaders in the public and private sector alike, and that an emphasis on road safety in academia will come to guide future decision makers in the fields of vehicle manufacture, urban planning, and education. We aim not only to improve roadway fatality statistics, but to reform community approaches to roadway transportation in general" he added.