UNITAR Partners with the City of Malaga to Build Capacity on the SDGs
28 September 2018, Malaga, Spain - UNITAR's Executive Director Mr. Nikhil Seth visited the City of Malaga to strengthen collaboration and increase capacity building efforts in areas related to the Sustainable Development Goals (SDGs).
Through a partnership agreement between the City of Malaga and UNITAR, the offices of the International Training Centre for Authorities and Leaders in Malaga (CIFAL Malaga) were inaugurated. Honourable Mr. Francisco de la Torre, Mayor of Malaga and Mr. Nikhil Seth presented the training centre to government authorities, the local and diplomatic community, and representatives from the academia and the private sector. During this special occasion, the scientific committee of CIFAL Malaga was created including 17 highly qualified experts that will support the activities of the centre by providing knowledge and expertise.
The CIFAL Malaga has as key objective to provide training opportunities in the areas of prevention of radicalism through social inclusion, sustainable development of the tourism sector, and sustainable cities and communities. Another strategic goal of the Centre will be to enhance the leadership capabilities of local government authorities to design and implement actions towards the achievement of the SDGs.
During Mr. Seth's visit to Malaga, he signed a cooperation agreement with the University of Malaga to jointly provide training programmes for civil servants. As the 2018-2019 academic year of the University started, Mr. Seth gave a keynote speech during the inaugural ceremony of the new academic year, addressing the student body. The President of the University Dr. Jose Angel Narvaez stressed the importance of a closer collaboration between academic institutions and the United Nations and the need for increasing academic rigour in public universities.
Mr. Seth also participated as keynote speaker at the "Empodera Conference", which is an event hosted by Cibervoluntarios that brings together social entrepreneurs with the objective of empowering citizens through the use of state-of-the-art technologies. Every year, the event gathers in Malaga some of the brightest, avant-garde and creative people in the field who share with the public their ideas for a better world. At this opportunity, Mr. Seth provided his views on the power of technology to advance the SDGs and how innovation is fundamental when it comes to adapting the latest technologies to development related needs.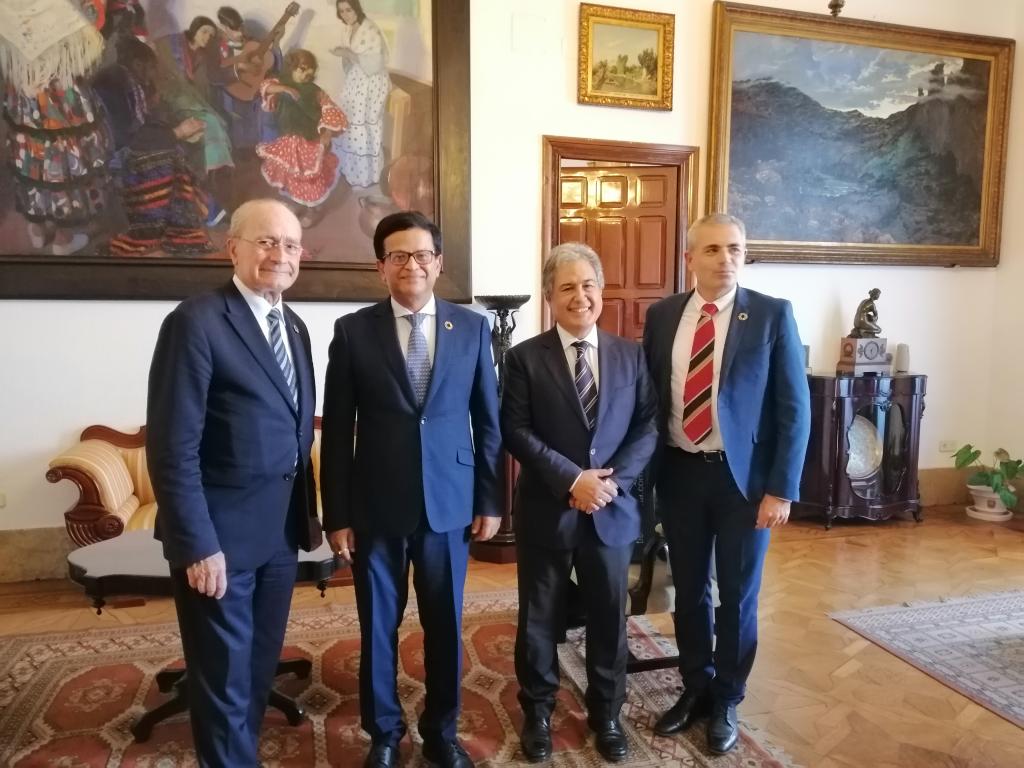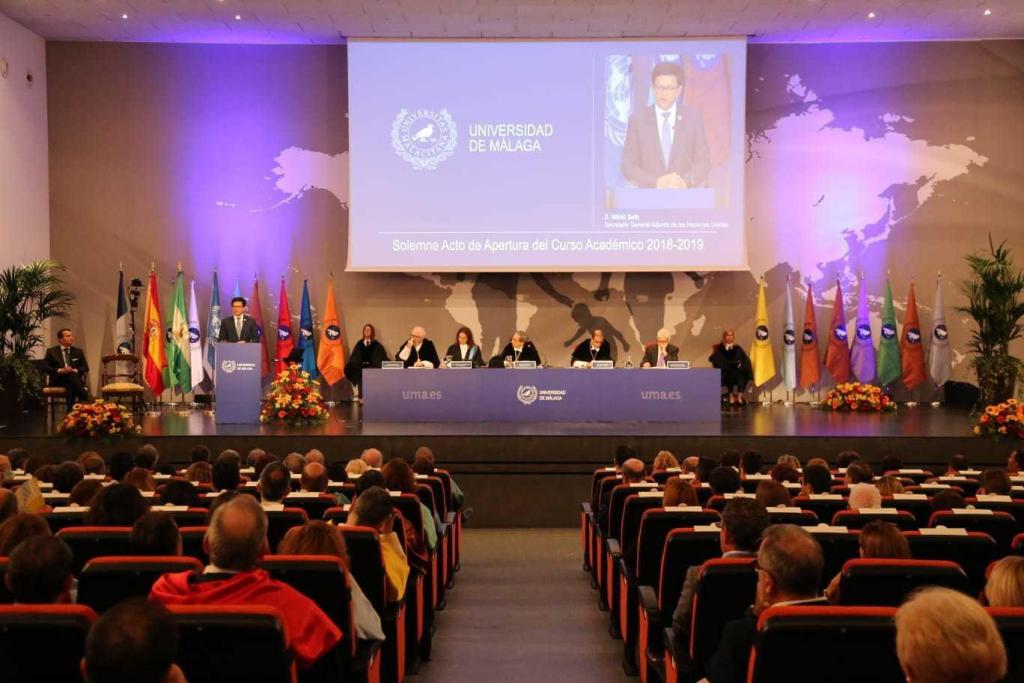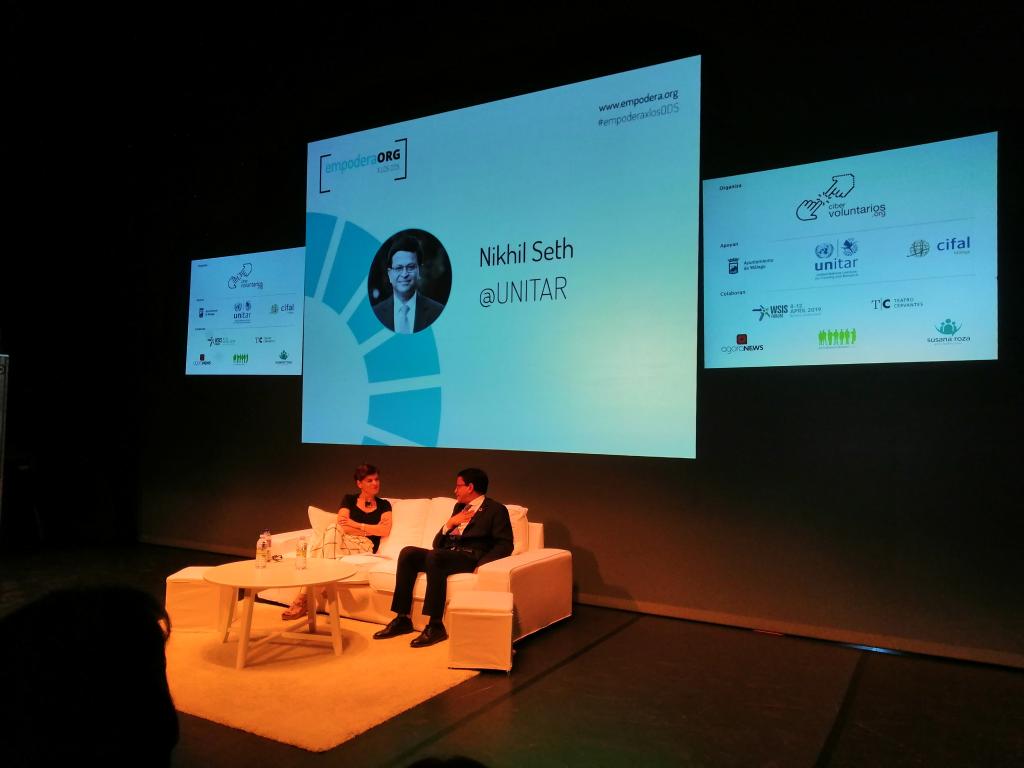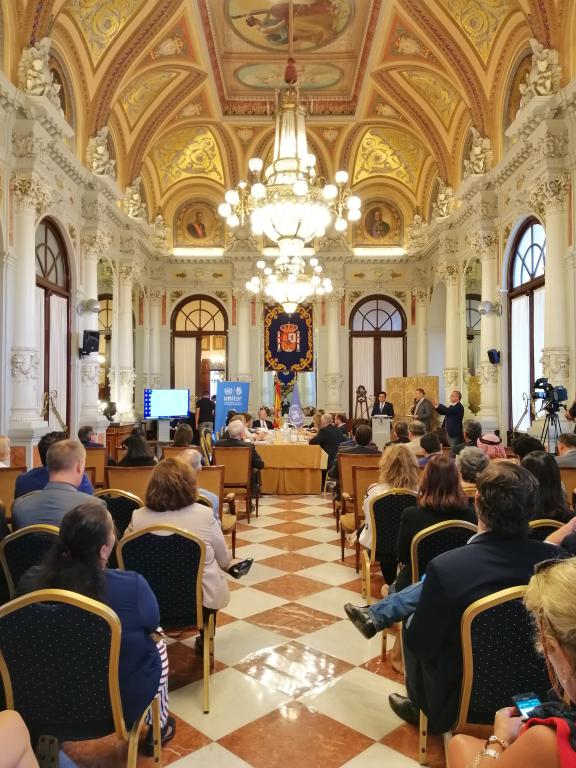 ---
Photo 1: Mr. Francisco de la Torre, Mayor of Malaga and Mr. Nikhil Seth, UNITAR Executive Director during the inaugural ceremony of CIFAL Malaga
Photo 2: Mr. Nikhil Seth, UNITAR Executive Director speaking during the inaugural ceremony of CIFAL Malaga
Photo 3: Mr. Nikhil Seth providing a keynote speech at the University of Malaga
Photo 4: Mr. Nikhil Seth at the Empodera Conference