UNITAR Organizes Workshops on Public Speaking and E-Diplomacy & Cybersecurity for Delegates from the KSA Ministry of Foreign Affairs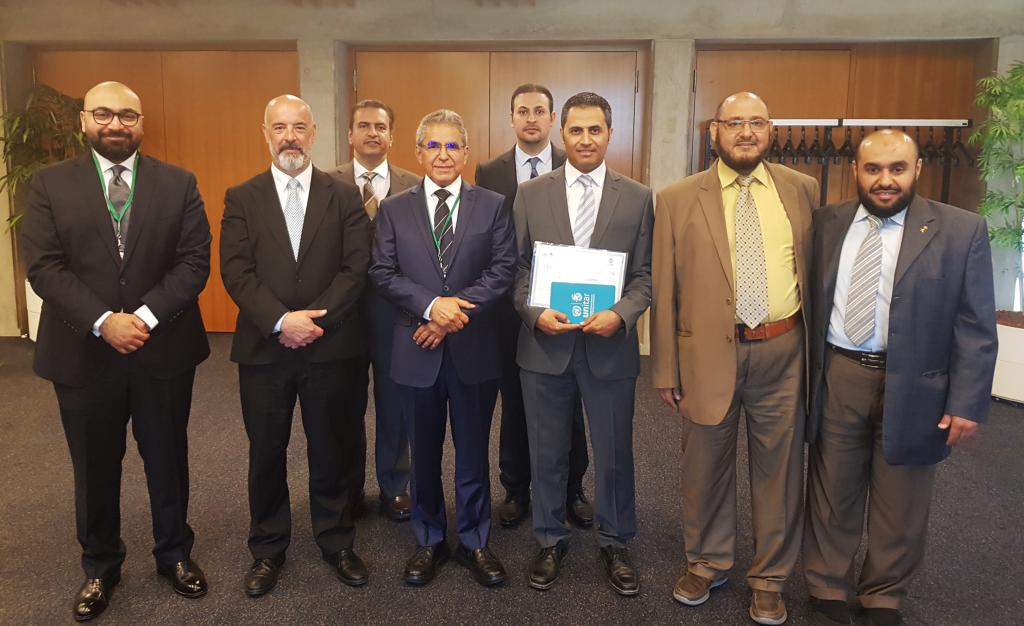 23 – 27 July 2018, Geneva, Switzerland – As a continuation of a long-standing collaboration with the Ministry of Foreign Affairs of the Kingdom of Saudi Arabia, UNITAR successfully delivered two five-day training workshops in Geneva on Public Speaking and on E-Diplomacy & Cybersecurity. In total, the workshops were attended by 22 Saudi Arabian Diplomats from the Ministry of Foreign Affairs. The events took place as part of the numerous training workshops UNITAR will be delivering across 2018 for the Kingdom of Saudi Arabia.
The first two days of the Public Speaking workshop were led by Ms. Claire Doole, a former BBC journalist, who first explored how the media operates and then trained participants for both radio and TV interviews. Through practical exercises, participants had the chance to learn how to convey a clear message and how to anticipate questions from the interviewer. Led by Jerome L'Host, a qualified communication trainer, the second part of the week mainly focused on communication skills and on how to handle difficult situations in public, such as unexpected interruptions and objections.
The training programme on E-Diplomacy and Cybersecurity started with an introduction to the fundamentals of cybersecurity. The two trainers, Fabien Leimgruber and Julien Chesaux, who are both cybersecurity specialists, provided the participants with an overview of the current cyber threats. The following two days were led by Mr. Shaun Riordan, a former British Diplomat, who explored the theme of digital diplomacy and its tools. On the last day, participants had the chance to meet the Director of ITU's Telecommunication Standardization Bureau Dr. Chaesub Lee who joined the program to deliver a presentation on artificial intelligence.
Feedback from the Ministry of Foreign Affairs and the participants was very positive, with 100% of participants agreeing that overall the workshops were very useful. Furthermore, 89% of the participants reported that they intend to use the content of the workshop in their careers and that the workshop was relevant to their jobs.
---
Photo: Participants of the Workshop