UNITAR Organizes Workshop on Negotiation Skills and Techniques for Saudi Ministry of Foreign Affairs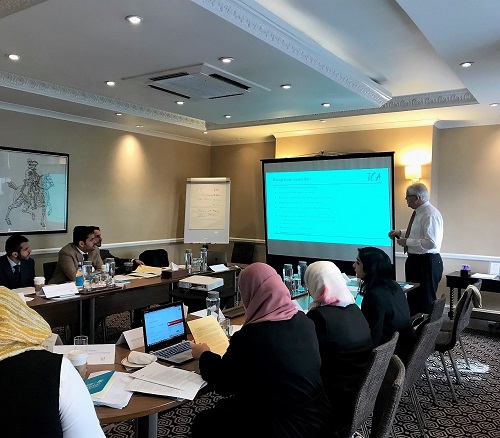 07 – 11 May 2018, London, United Kingdom – As a continuation of our long-standing collaboration with the Ministry of Foreign Affairs of the Kingdom of Saudi Arabia, UNITAR successfully delivered a five-day training workshop in London on Negotiation Skills and Techniques. The workshop was attended by 13 Saudi Arabian Diplomats from the Ministry of Foreign Affairs. The event took place as part of the 26 training workshops UNITAR will be delivering across 2018. The training programme was of special importance to the Ministry as experts were invited from the Said Business School of Oxford University as well as from ADN Group and the French RAID.
The first two days of the training workshop focused on the PACIFICAT method of negotiation whereby the expert, Mr. Laurent Combalbert, explored the operational and pragmatic approaches of complex negotiations. He enriched these sessions by drawing from his unique experiences with the police as a hostage and crisis negotiator; as well as providing the participants with interactive complex negotiation exercises. The third day was led by Mr. Michael Gates, from Oxford University, who discussed the impact of culture on negotiations and how to integrate cultural considerations within complex negotiations. In the final two days, Mr. Tim Cullen, Director of the Oxford Programme on Negotiation, presented an explanatory framework of the fundamentals of Negotiation principles. He also led real-life simulation exercises which compelled the participants to utilize the negotiation skills attained during the workshop.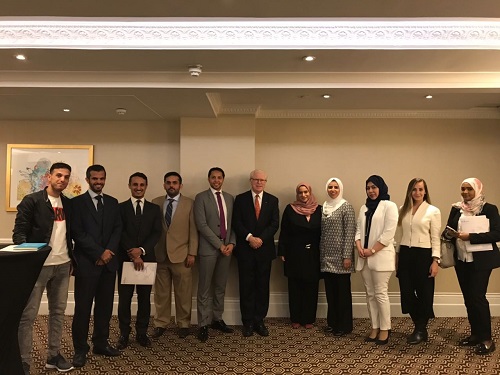 Feedback from the Ministry of Foreign Affairs and the participants was very positive, with 91% of participants agreeing that the workshop met their learning
objectives' expectations. Furthermore, 100% of the participants reported that they intend to use the content of the workshop in their careers and that the workshop was relevant to their jobs. UNITAR looks forward to the upcoming series of workshops with the Ministry of Foreign Affairs taking place throughout the year.
---
Photos: participants of the workshop