UNITAR Cooperates with UNICAJA Banco S.A. to Advance Financial Inclusion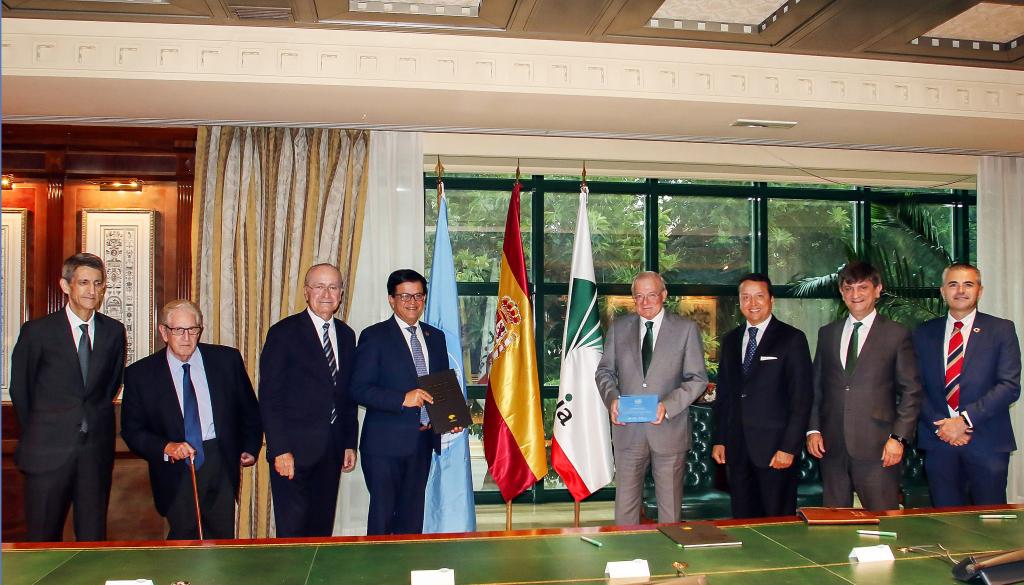 28 September 2018, Malaga, Spain – UNITAR signs a cooperation agreement with UNICAJA Banco S.A. with the aim of building capacity of policymakers, public administrations, and financial institutions on financial inclusion and on designing economic development-oriented policies that reduce poverty and foster shared prosperity.
There is a growing evidence that increased levels of financial inclusion – through the extension of savings, credit, insurance, and payment services – contributes significantly to sustainable and inclusive economic growth. Financial services can help drive development. They help people escape poverty by facilitating investments in their health, education, and businesses.
Considering the positive impact of financial inclusion on poverty reduction, prosperity and overall development UNITAR has made it a priority to build capacity of local and national government officials and financial institutions to advance financial inclusion for development.
The partnership with UNICAJA Banco S.A. will contribute to this strategic objective by raising awareness among government officials, representatives from financial institutions and key stakeholders about financial inclusion as key enabler to reducing poverty and promoting economic development, and by offering training to officials and members of UNICAJA to integrate the Sustainable Development Goals (SDGs) into their corporate strategy.
To further promote knowledge creation and sharing of practical solutions in the field, UNITAR will make available an online platform that will include case studies and initiatives aimed at improving financial inclusion, economic development and poverty reduction.
---
Photo: Mr. Nikhil Seth, Executive Director of UNITAR with Mr. Manuel Azuaga, President of UNICAJA Banco S.A. during the signing ceremony.