UNITAR Convenes South African Cities to Discuss how to Improve Road Safety and Transport Systems
22 - 23 March 2017, Durban, South Africa - UNITAR in collaboration with the eThekwini Municipality, the Municipal Institute of Learning (MILE), the International Training Centre for Authorities and Leaders (CIFAL) Durban, and with the support of Diageo hosted a two-day workshop to facilitate knowledge exchange on measures that improve road safety and to discuss how to mainstream road safety into sustainable mobility and transport infrastructure planning and design.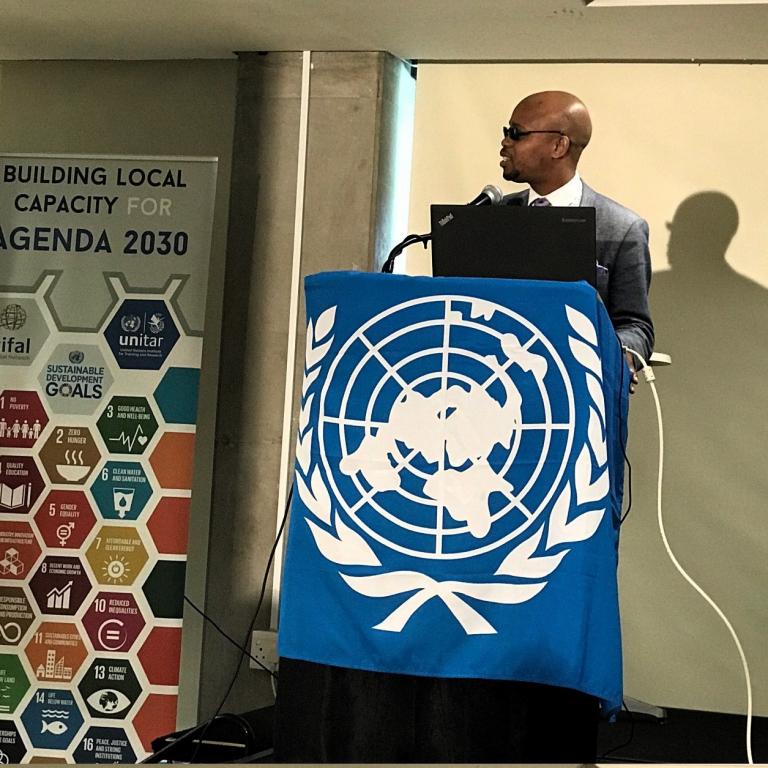 Through presentations, panel discussions and knowledge sharing exercises, the 87 city representatives from South Africa, Uganda, Tanzania, Namibia, Malawi and Mexico shared about their work on road safety.
Dr. Pieter Venter, Representative for Africa of the Global Road Safety Partnership (GRSP) highlighted the importance of having accurate data on road fatalities and injuries to inform governments and design appropriate programmes and strategies that improve road safety.
Officials from the East Africa Local Government Association (EALGA) stressed the importance of a regional approach to road safety and harmonization of standards and legislation amongst countries.
Ms. Zanele Njapha from Diageo South Africa shared how the company uses South African storytellers to raise awareness about the harms of driving under the influence of alcohol. Through massive campaigns, Diageo aims to impact and change people's lives by using real stories, and ultimately contributing to stop drink-driving and to protect families from the trauma of losing loved ones.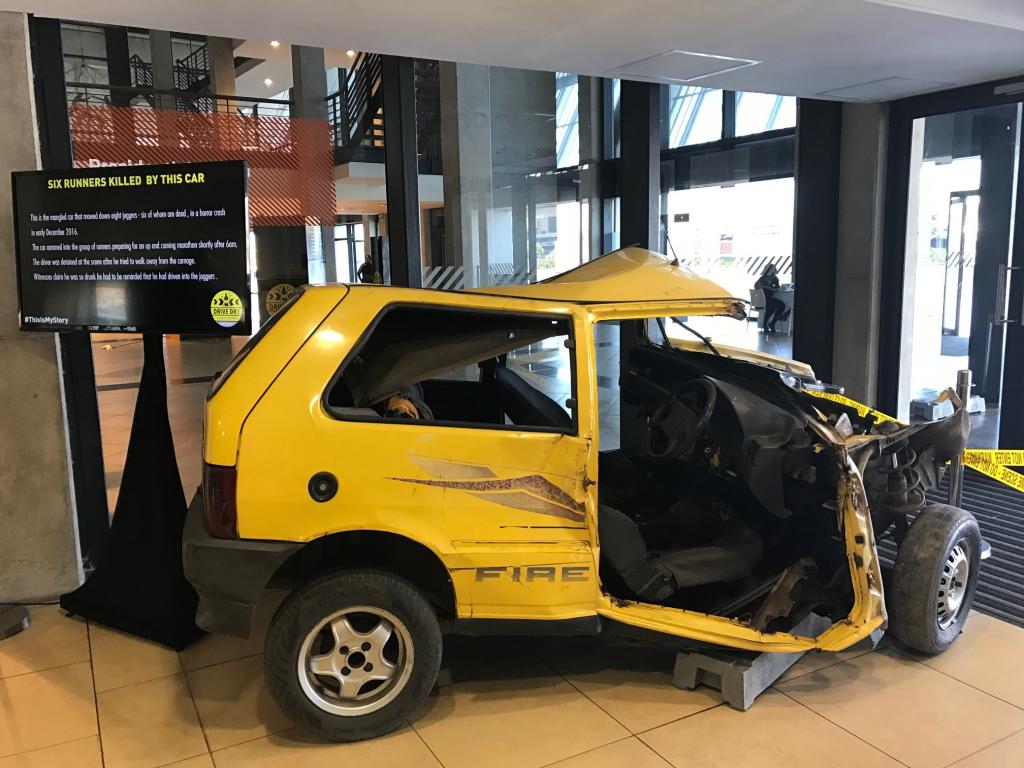 Experiences from Uganda included civil society initiatives such as SafeBoda, which is contributing towards the safety of motorcycle taxi drivers and passengers in Kampala. Motorcycle taxis are immensely popular and serve as the lifeblood of most cities in Africa, but they are extremely unsafe and disorganized. SafeBoda in collaboration with the Uganda Police provide training to motorcycle taxis drivers (boda-boda), offering a safer experience to passengers and drivers alike.
With the objective of providing safe routes to school, the road safety project In Dar es Salaam "Amend" focuses on providing road safety lessons in primary schools in Tanzania. Mr. Simon Kalolo from Amend highlighted "Road safety education should be an integral part of all efforts to improve the safety of road users, and in particular of the most vulnerable users, especially children".
During the workshop it was consistently stressed that addressing road safety challenges requires the active engagement of all social actors: academic institutions, governments at all levels, the private sector, the media, the international community, and society as a whole to ensure that road safety is a global priority. Moreover, there is urgent need for a common understanding that road safety is everyone's responsibility.
---
Related link
Learn more about UNITAR's initiative on Road Safety
---
Photo 1: Group photo
Photo 2: Councillor Thando Khuzwayo, Acting Mayor, eThekwini Municipality
Photo 3: Car wreck – 6 runners killed by this car in December 2016.