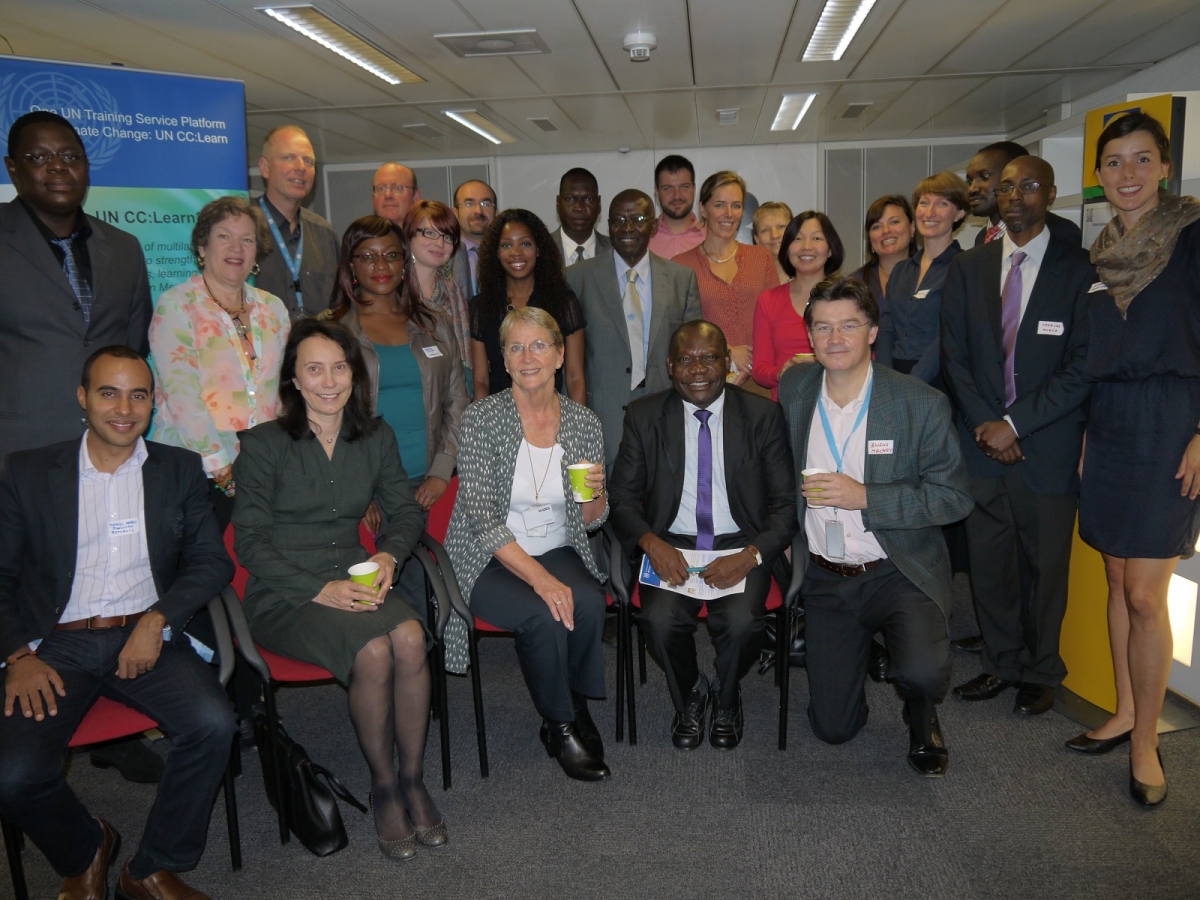 2-3 October 2013, Geneva, Switzerland - Representatives from 12 UN organizations and 5 UN CC:Learn pilot countries (Benin, Dominican Republic, Indonesia, Malawi and Uganda) participated in the 4th Steering Group Meeting of UN CC:Learn Partners, 2-3 October 2013, Geneva, Switzerland. The meeting reviewed progress made and lessons learned from the 2011-2013 pilot implementation phase of UN CC:Learn, a One UN Initiative for which UNITAR provides the secretariat, and recommended an up-scaling of support to countries in line with guidance provided under Article 6 of the UNFCCC. Participating agencies included IFAD, ILO, ITU, UNDP, UNECA, UNESCO, UNFCCC Secretariat, UNICEF, UNISDR, UNITAR, World Bank Institute, and WMO.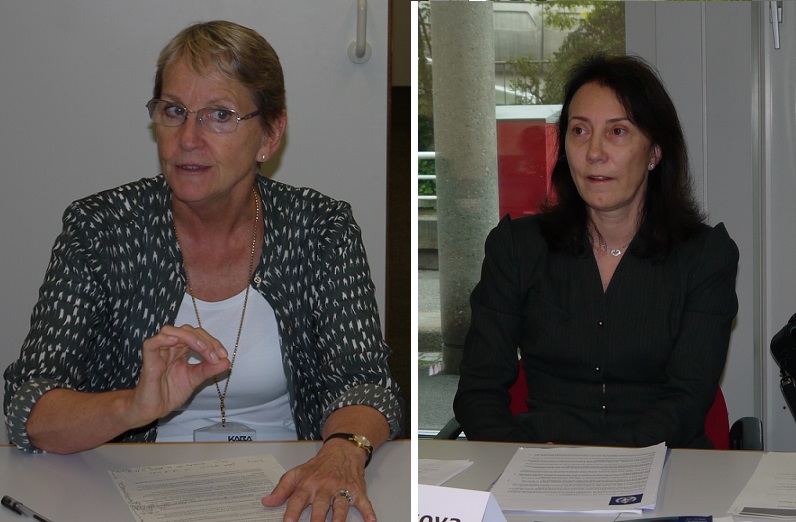 In her welcome remarks, Ms. Sally Fegan-Wyles, the Executive Director of UNITAR, thanked the Swiss Development Cooperation for its generous support to UN CC:Learn, also stating that "this initiative is a great example of the added value of the UN working as One". Ms. Elena Manaenkova, Chair of the High-level Committee on Programmes (HLCP) Working Group on Climate Change said that "UN CC:Learn is there to help people understand the complex issue of climate change and let them know where the best resources are to learn more."

The discussions covered three areas of work: (1) Knowledge-Sharing and Management, (2) One UN Training on Climate Change, and (3) National Projects. Highlights from the discussions included:
Finance and planning authorities should be engaged in the development of national climate change learning strategies, by making clear what the added value would be to the work of these authorities (e.g. expenditure reviews, climate budgeting);
The education sector has a central role to play in helping countries to address the medium and long term challenges of climate change. National curriculum reviews are underway in Dominican Republic, Malawi and Uganda;
UN Country Teams (UNCTs) play a critical role in national climate change learning strategy development and should be engaged at an early stage in the process to ensure joined up approaches which are compliant with the Paris Declaration;
There are challenges in mobilizing national and international resources to ensure strategy implementation, as well as in defining indicators to evaluate progress. Countries need more support, in particular, in understanding the climate change financing architecture.
There are benefits in engaging local training institutions in implementing national climate change learning strategies through training delivery but also through downstream evaluation of how learners are using newly acquired skills.
The concept for an e-tool for advanced learning on climate change to be implemented as part of a future phase of UN CC:Learn was welcomed by the Steering Group.
Participants endorsed the main themes presented for a possible future implementation phase of UN CC:Learn, including an expansion of the national projects to an additional 5 countries. Participants also underlined their continued commitment to collaborate through the partnership.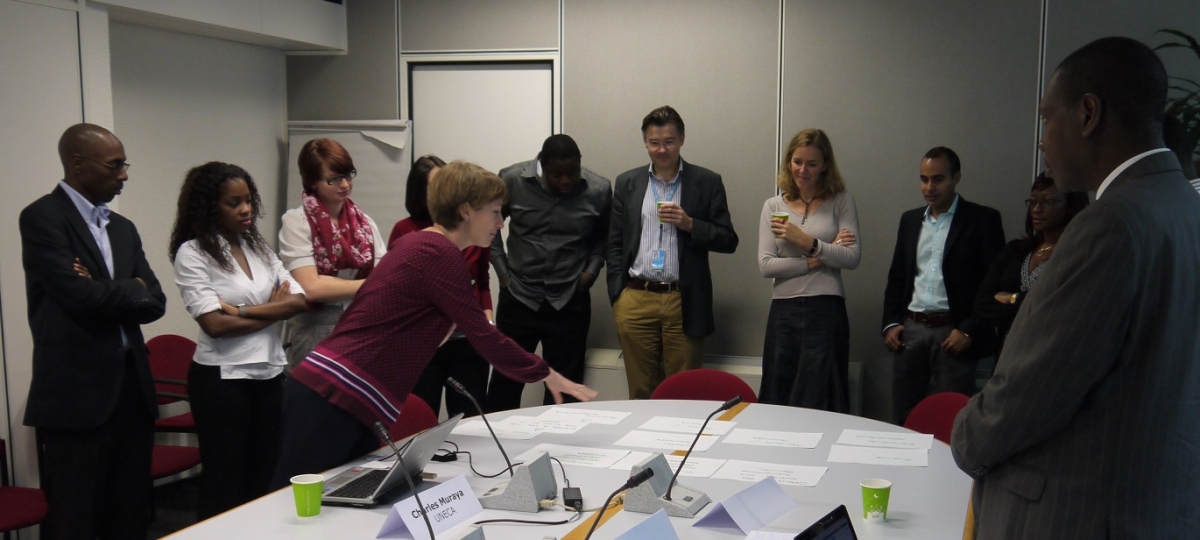 About UN CC:Learn

UN CC:Learn is a partnership of 33 multilateral organizations which supports Member States in designing and implementing results-oriented and sustainable learning to address climate change. The Secretariat for UN CC:Learn is provided by UNITAR. An important aspect of UN CC:Learn is to support countries develop a National Strategy to Strengthen Human Resources and Skills to Advance Green, Low Emission and Climate Resilient Development through a multi-sectoral and multi-stakeholder process. During the course of 2012-2013, Benin, the Dominican Republic, Indonesia, Malawi, and Uganda are participating as UN CC:Learn pilot countries. Core funding for the 2011-2013 implementation phase of UN CC:Learn is provided by the Swiss Government.