Signing Ceremony of Partnership Agreement between UNITAR and BHOS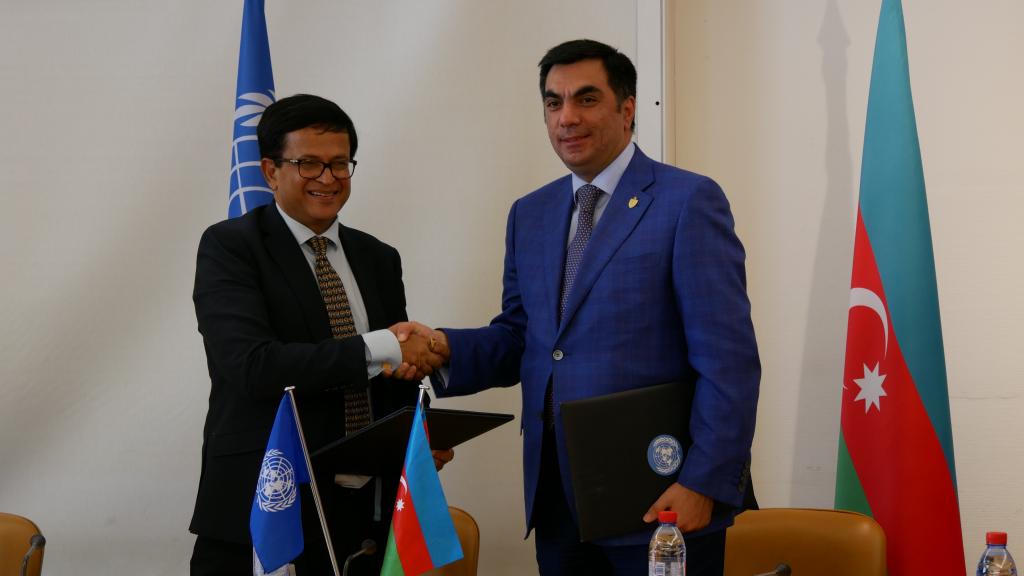 19 June 2018 Geneva, Switzerland - The United Nations Institute for Training and Research (UNITAR) has recently signed an agreement with the Baku Higher Oil School (BHOS) in Azerbaijan to provide 15 Nigerian students with education and training. They will be trained and qualified in Petroleum Engineering receiving a bachelors degree at the end of their 4 year study. During the course of their studies, they will be involved with practicums to ensure job placement and gain practical skills in the petroleum field. The 15 students will receive a full scholarship to study at BHOS in Azerbaijan after being selected while in Nigeria.
In the past few years the Nigerian government has been attempting to increase its labour force in the oil and gas industry but has lacked the appropriate well-trained engineers for the job. It is vital that these positions are filled by those who come from Nigeria to stimulate job growth in the region. The expectation is that these 15 students will come back to Nigeria and invoke real change in their community by bringing the latest technology and knowledge. These students will have an amazing opportunity to overcome the barriers that exist in Nigeria for schooling.
This agreement was made possible by the Petroleum Technology Development Fund (PTDF) which was created by the government of Nigeria. They have made significant investments in the scholarship fund for the development of indigenous manpower in the petroleum industry. They recognize that education is really the basis for significant socio-economic changes and agreed to partner with UNITAR in order to train its scholars in technical manpower skills development relevant to the gas and oil industry.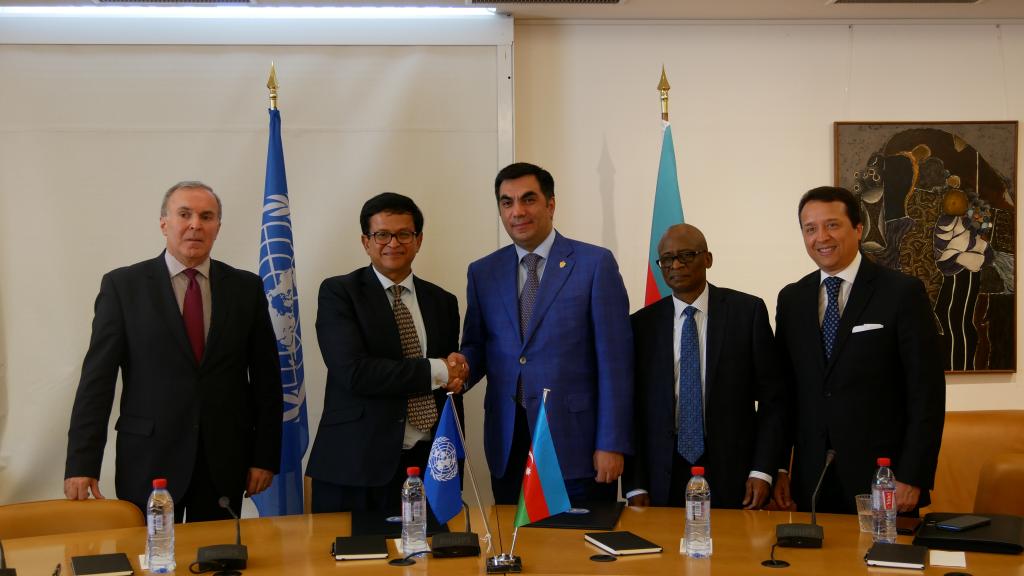 BHOS was established in 2011 with a decree issued by Mr. Ilham Aliyev, the President of the Republic of Azerbaijan. Mr. Elmar Gasimov (in attendance) was appointed Rector in 2012. Today BHOS is the leading higher school of Azerbaijan and at top of their field in educating professional engineers. Their international significance is rising and UNITAR hopes to continue working with them in areas of sustainable development and capacity building. Their engineering degrees, fully implemented in English, allow UNITAR create a 4-year capacity building program in partnership with PTDF.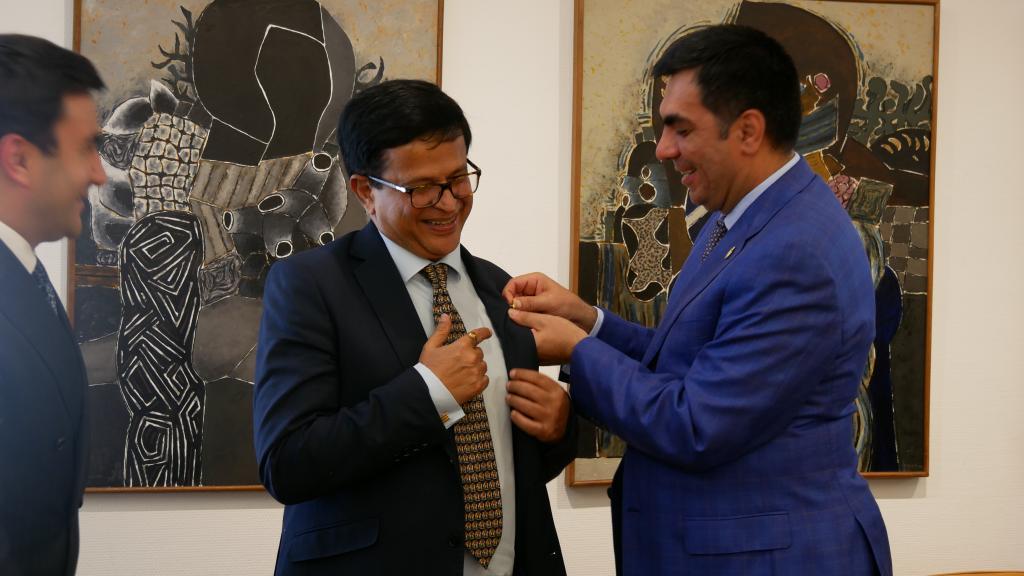 Hopefully, this agreement will lead to similar contracts between prominent universities, UNITAR, and other countries seeking to build their workforce. Quality higher education is a prerequisite to advanced employment and it is vitally important that the workforce in a country is made up primarily of people from that country. Especially in countries in which many must overcome barriers to education. These opportunities are invaluable as they will lead directly to careers.
---
Photo1: (from left) Mr. Nikhil Seth, United Nations Assistant Secretary-General and Executive Director of UNITAR and Mr. Elmar Gasimov, Rector, Baku Higher Oil School shaking hands after signing.
Photo 2: (from left) H.E. Mr. Vaqif Sadiqov, Permanent Representative of the Republic of Azerbaijan, Mr. Nikhil Seth, United Nations Assistant Secretary-General and Executive Director of UNITAR, Mr. Elmar Gasimov, Rector, Baku Higher Oil School, H.E. Mr. Audu Ayinla Kadiri, Permanent Representative of Nigeria to the United Nations Office and other international organizations in Geneva, Mr. Alex Mejia, Director, Division for People and Social Inclusion, UNITAR
Photo 3: Mr. Nikhil Seth being gifted a pin form the Baku Higher Oil School by Mr. Elmar Gasimov.