14 March 2014, Geneva, Switzerland – In its role as training focal point within the World Bank's Global Knowledge Partnership on Migration and Development [2] (KNOMAD) and together with IOM as capacity development focal point within the Global Migration Group [3] (GMG), UNITAR and IOM convened the Second GMG/KNOMAD Workshop on Learning - Educating in the 21st Century: Perfecting Learning on Capacity Development Projects in Geneva last Friday 14 March. The meeting offered a privileged space for migration practitioners to study the impact of training interventions, and to understand how trainers can better "learn from the learning experience".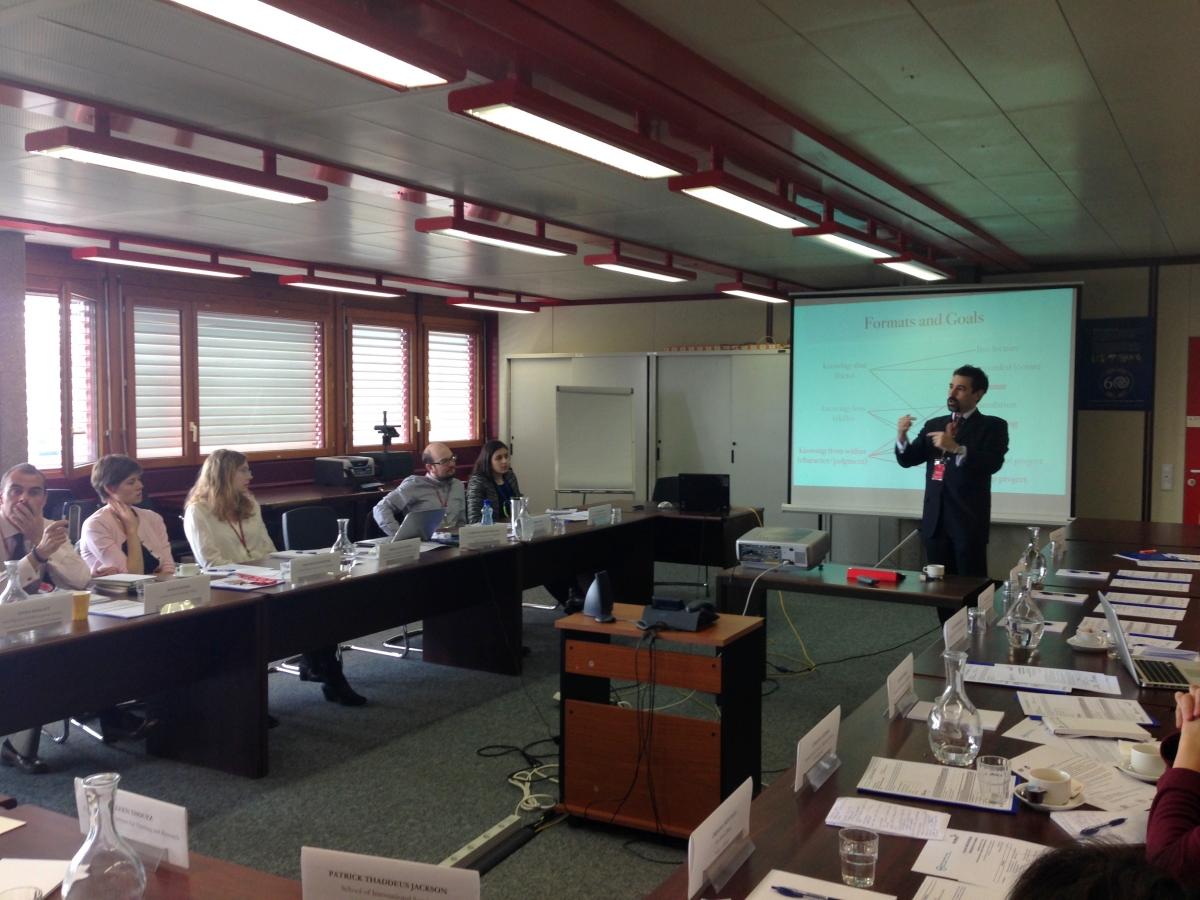 Funded by the World Bank, this Series serves to foster a better understanding of how to educate adult learners in the 21st Century. It was conceived with the backdrop of concerns such as those expressed by the World Bank Institute citing billions spent on capacity development annually, with little attention paid to understanding how capacity development drives the process that leads to institutional change and concrete results.
Gathering top learning experts from UNITAR and American University [4], it included migration specialists from ITC-ILO [5], UNWomen [6], the Joint Migration and Development Initiative [7] (JMDI), the International Centre for Migration Policy Development [8] (ICMPD), the Geneva Centre for Security Policy [9] (GCSP), the Swiss Agency for Development and Cooperation [10] (SDC), the Global Forum on Migration and Development [11] (GFMD), UNDP [12], IOM [13] and the World Bank [14]. The Workshop was hosted at IOM Headquarters in Geneva. It concentrated on: different types of knowledge and their relation to curriculum design; the role of the facilitator; technology-enhanced education; the process of monitoring and evaluation; and measuring learning outcomes.
The first GMG/KNOMAD Workshop on Learning was held in New York on 15 November 2013. The results of this discussion are available at: http://www.knomad.org/cross-cutting-themes/capacity-building [15].
The Series is expected to continue through both the work of the KNOMAD and the GMG.
Related Materials:
The Programme

[16]

of the Workshop
The Summary

[17]

of the Workshop
The Presentations of the Workshop