23 September 2013, Merida, Mexico - UNITAR affiliated training center –CIFAL Merida- recently concluded the first edition of the International Course on Cultural Tourism. The course, delivered from the 9th to the 13th of September, was attended by more than 40 professionals working in the hotel industry, travel agencies, academia and journalism.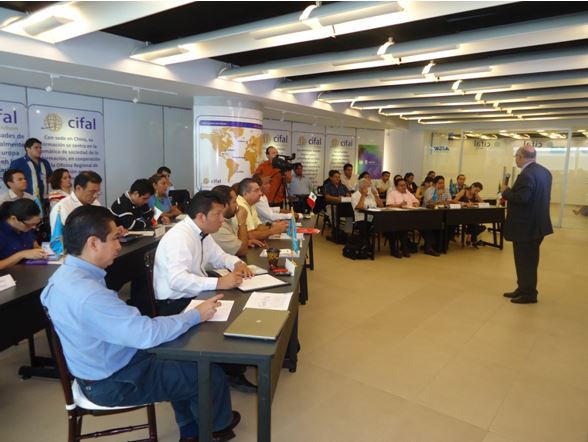 During the five days of the event the participants and presenters exchanged knowledge and experience on how to develop cultural tourism, taking advantage of the cultural richness of Yucatan and Merida. Among others, participants discussed how to promote gastronomic tourism, using the products from the region and making Mexican gastronomy visible to the rest of the world. Participants also explored best practices, such as the case of the Guggenheim Museum in Spain, which became a new cultural destination, attracting cultural tourists and revitalizing the city of Bilbao.
Towards the end of the course, the participants highlighted the need to strengthen the link between tourism and marketing, positioning Yucatan and Merida as a brand, as well as the need to promote Mexican gastronomy, eco-tourism and cities and to enhance the knowledge of those who are preparing to work in tourism.
To watch the course lectures, please visit:http://cifalmerida.tv/inicio/2013/09/curso-internacional-turismo-cultural-merida-yuc-mex/