18-21 September 2013, Kuala Lumpur, Malaysia - UNITAR's training centre CIFAL Kuala Lumpur convened the fourth International Conference on Green Purchasing bringing together over 300 policy makers, procurement officers, government officials,private enterprisesand researchers to discuss the requisite conditions for successful green purchasing. The meeting's opening day offered governments with advanced green procurement practices (including Japan, China and Korea),United Nations agencies, pluscommercial businessesand retail companies from Malaysia the opportunity to showcase their green procurement success stories and discuss means of propelling new sustainable procurement techniques.Expert panelsdrawing on public and private procurement experts andgreen technology providers discussed ways of integrating green productivity best practice into government departments and across the primary, secondary and tertiary sectors.
The second day complemented these more policy based dialogueswith a programme of technical presentations from environmental agencies, sustainability specialists and technology service firms on eco-design, eco-labelling andresource productivity. A panel involving a spectrum of International Green Purchasing Network members, technical cooperation agencies and city associations discussed the potential of efficient spending and investments to kick-start emergent markets in green technology, green productivity and eco-friendly produce.
With reference to a number of Malaysian case studies,the third day drew on local emergency services and relevant line ministries to explain the fundamentals of emergency plans andfire safety strategiesin shopping complexes and high-rise buildings.Continuing thiscommercial perspective, waste management experts then illustrated the role of recycling as a mechanism for maximizing resource use efficiency, productivity and profitability.The closing panel discussion drew on representatives from CITYNET, ICLEI and UCLG ASPAC todiscuss the enabling role of city-to-city and business-to-city cooperation in creating safe and green cities.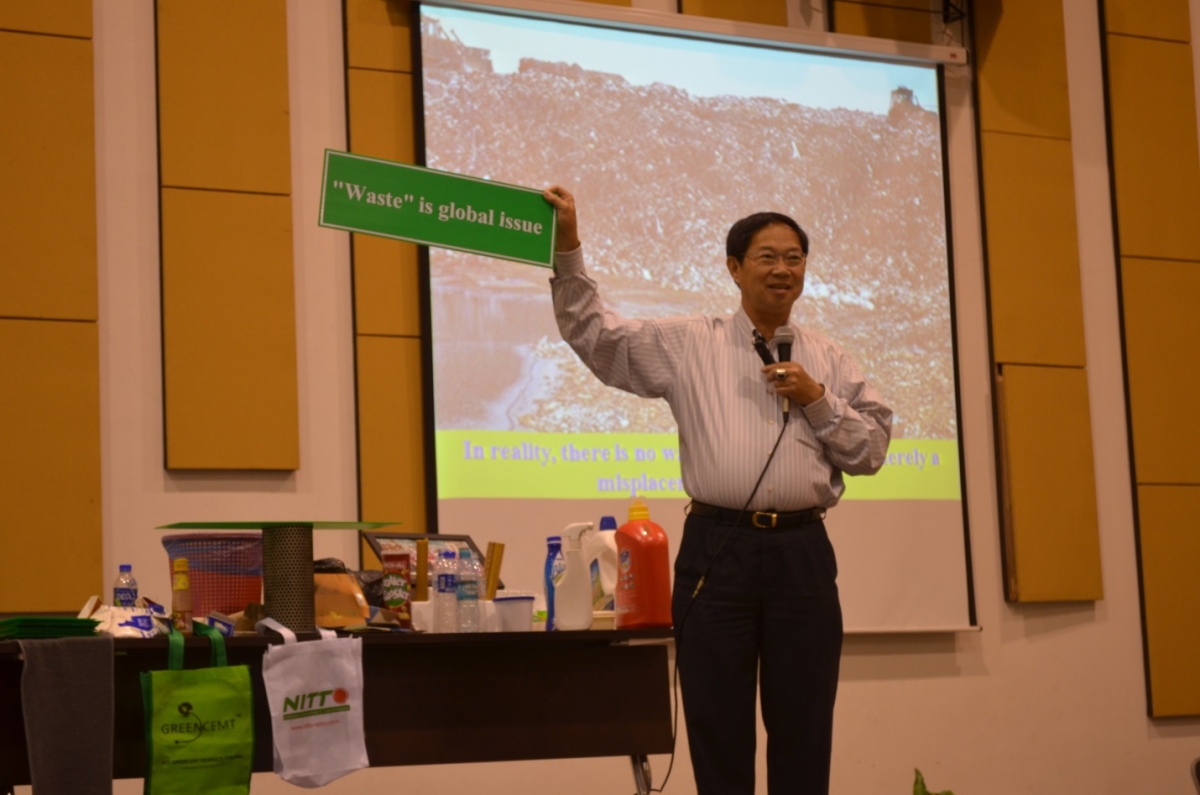 The conference concluded with a half-day seminar on garbage separation andrecycling by theThai waste management company Wongpanit. CEO Dr. Somathai Wongcharoen illustrated the financial and environmental virtues of thereduce, reuse, recycle philosophy and, through live demonstrations, illustrated Wongpanit'scollection, separation and value additionmethodology– a practice now franchised to over 400 branches across Thailand, Laos, China, Malaysia and India.
CIFAL Kuala Lumpur, CITYNET, the Green Purchasing Network Malaysia and Kuala Lumpur City Hall will continue the momentum garnered by this International Conference by holding a two day seminar on "Increasing Corporate Profitability and Sustainability through Safety and the 3Rs" from December 5-6 2013.