05 August, Geneva, Switzerland - The CERN Summer Student Webfest is an annual "hackathon" held at CERN, in which bright and creative minds meet over a weekend to build science projects using Open Web technology. Working prototypes of hardware and software are built entirely over just one weekend fuelled only by the participants' spirit of innovation and discovery. At the previous two Webfests, participants built applications ranging from 3D games about particle physics to cheap mobile-phone-enabled cosmic ray detectors.
This year one of the focus areas was humanitarian applications that involve Web-based solutions, in recognition of the partnership linking CERN and UNOSAT, which operates its satellite imagery analysis centre from within CERN. The partnership gave birth also to the Citizen Cyberscience Centre, an idea of UNITAR, CERN and the University of Geneva.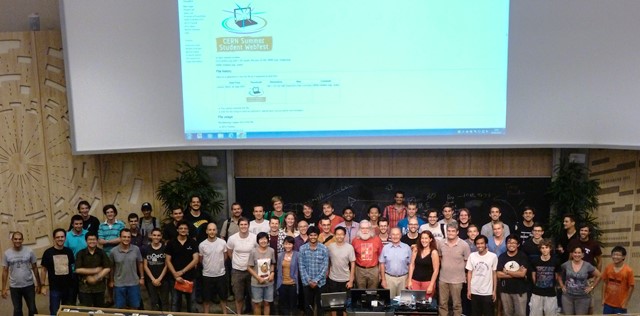 The application that won the best design prize was built on a platform, named GeoTag-X, which is a humanitarian project developed by UNOSAT as part of the Citizen Cyberlab project, part of the research studies under the European Union 7th Framework Programme.
GeoTag-X is a platform for volunteers to learn and contribute concretely to identifying the important information in a photo and create relevant, structured datasets that can be used by those working to respond to an emergency situation. The purpose of GeoTag-X is not for volunteers to replace expert humanitarian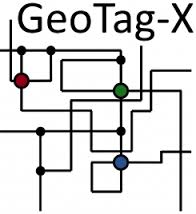 workers, but rather to provide an effective way for the former to be of real assistance to the latter. The winning application made during the CERN Webfest enables humanitarian workers to adapt GeoTag-X to specific challenges, without requiring any computer programming experience.
Built on Pybossa, GeoTag-X is an open source tool is designed for volunteers to assist in humanitarian situations like natural disasters, droughts, chemical and technological disasters. Its particularity is that it teaches volunteers to perform in-depth analyses of the images through tutorials that are specific for each task. During disasters in particular, communication networks and social media generate enormous amounts of data and information of which only a small portion is used, let alone stored.
Crowd-sourcing has been successfully used for some time to help filter, categories, and map data. But GeoTag-X proposes a novel approach that puts the volunteer at the centre, not the technology. Francesco Pisano, who directs the Research team at UNITAR, says: "The winning application just made GeoTag-X even easier to deploy. We expect this type of platforms to become increasingly useful in emergencies. GeoTag-X is interesting because it focuses on media that become largely available on the web during crises, typically photos. An even more importantly, it puts the work of the volunteers at the centre, not the crowd sourcing technology itself. We think this approach is the right one to generate result that last".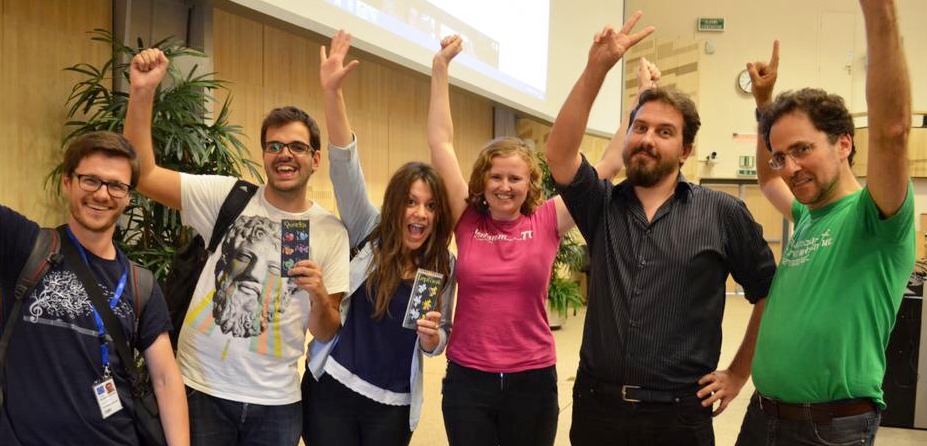 GeoTag-X is just one example of the innovation stemming from the annual Webfest. Francois Grey who has been the main promoter of CERN Webfests describes the event as "a serendipity engine". "It brings young people together with researchers in ways that maximize student creativity and free rein to follow their own interests. In just 48 hours, the student teams proved that they can come up with some really useful solutions to web-based challenges – both in fundamental science and humanitarian applications - and even build working prototypes."
Innovation doesn't stop after the Webfest. UNOSAT and CyberLab have researchers working all year round to combine volunteer-based collaborative thinking and available technologies. Einar Bjorgo of UNOSAT admits that "there are many things we can do with technology today. We want to focus on those that make a difference in the work of the UN".
---------------
Photos: above: participants in this year Webfest. Below: the winners of teh Best Design prize together with Professor Grey of the Citizen Cyberscience Centre (far right)