First Edition of the Master in Sustainable Air Transport Management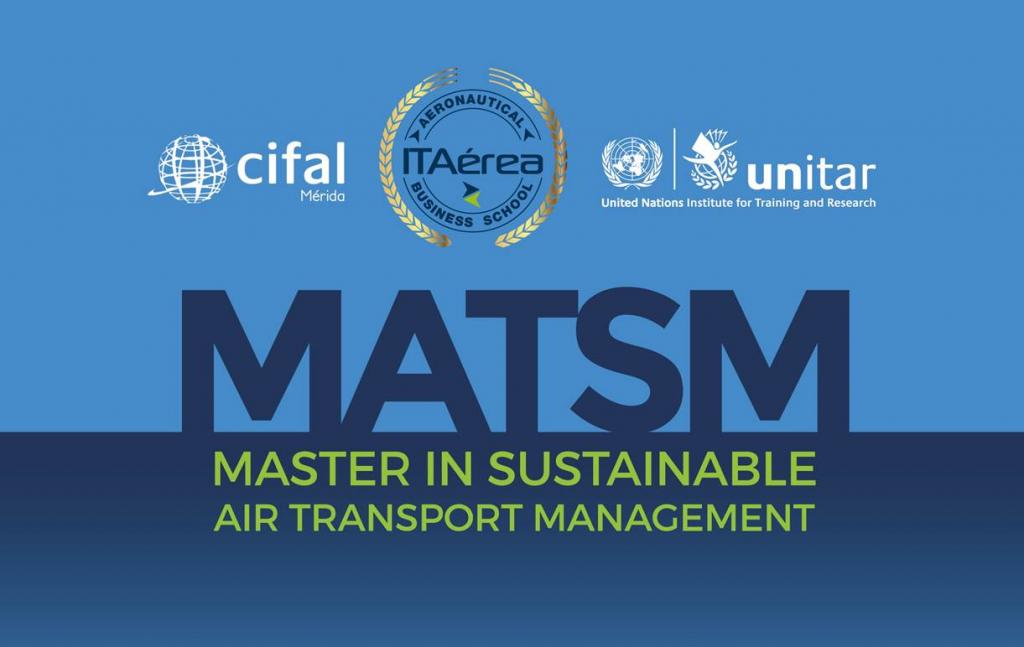 11 September 2018, Merida, Mexico - The International Training Centre for Authorities and Leaders in Merida (CIFAL Merida) is pleased to announce the first edition of its "Master in Sustainable Air Transport Management (MATSM)" offered in partnership with the Aeronautical Business School (ITAérea) and UNITAR.
Air transport has become essential to our global economy. It is a driver of economic growth and contributes to strengthening the ties between countries and the global economy. At the same time, there is a greater need to consider the sector's contributions to and interlinkages among the three pillars of sustainability: economic social and environment in a more comprehensive manner. Exploring on how to integrate the Sustainable Development Goals into the air transport sector is a key objective of the Master Programme.
The MATSM is an executive e-learning programme that aims to equip students with in-depth knowledge of the airport and the aeronautical sectors, allowing them to fill management positions in airports, airlines, as well as in companies associated with airports and aviation in general.
The programme includes 5 units that cover International Air Law, Airlines, Airports, Air Navigation and the Areronautic Industry. It concludes with the development of a Master Thesis consisting in the study of a subject related to air transport. Upon completion of the programme, participants will receive a diploma issued by ITAérea and UNITAR, having the graduation ceremony at the Palace of Nations in Geneva, Switzerland.
ITAérea is a aeronautical business school specialised in delivering high- quality training to professionals from the Air Transport sector including airlines, airports, ground handling, aviation authorities, aircraft manufacturing companies, among others.
Further information is available at: https://www.itaerea.es/documentacion/MATSM.pdf